Winners of Tech Track 100 2015
---
4 min read

The 2015 Sunday Times Hiscox Tech Track 100 list shows the fastest growing 100 businesses across the UK from the past year. As always, the list gives some impressive figures, with an average annual sales growth rate of 86% to a total of £2.2 billion.
The company that sits firmly at the top, Ve Interactive, has grown its sales at an average of 305% per year to £20.9m in 2014. The e-commerce software developer helps companies boost their retail sales online, and is backed by over 400 shareholders. And it's no wonder it took the top spot in the league, with its latest fundraising round valuing the company at a cool £1.25 billion.
Related: From Geek to Peak – How tech schooled the world
Top 10 Tech Track 100 companies 2015
Ve Interactive – Ecommerce technology developer
Neuven – Staff administration software
FanDuel – Fantasy sports game developer
Funding Circle – Peer-to-peer lending
RateSetter – Peer-to-peer lending
LMAX Exchange – e-FX trading technology
Palringo – Messaging and gaming platform
The Media Image – Digital marketing agency
Immunocore – Bio-technology developer
Impulsepay – Mobile payment technology
Related: Go-getting tech entrepreneurs lead from the front – 2015 Tech Track 
The next big thing is now the new big thing
It's always fascinating to look at the different trends that emerge from the Tech Track 100 list each year. For 2015, I'm particularly pleased to see hi-tech manufacturing and the Internet of Things becoming a prominent category in the list. It seems that at the turn of each year many commentators try to predict which next 'big tech thing' is coming over the horizon, and there's no doubt that the Internet of Things has been part of that discussion for some time. With this in mind, it's fantastic to see successful companies that are operating in this space.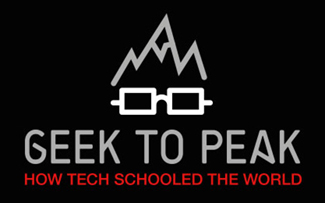 Another interesting development is the fact that 10% of the companies on the list are either run, co-founded or more than 20%-owned by women. While still significantly in the minority, this does show a slow shift away from what is stereotypically a very male dominated industry. Among these businesses are social media agency Emoderation, run by founder and chief executive Tamara Littleton, plus IT consultancies Ideal Networks, run by managing director Claire Hopkins, and GBM Digital, co-founded by director Michelle Atkinson.
Related: "The geeks are now the masters of the universe" / Piers Linney
Software development: (Almost) everybody's doing it
While software development has again proven itself to be a dominating sector of the tech industry, it's always good to point out that this category is an extremely broad one. More of an umbrella term than a sector per se, software development is actually a huge brief that acts as a catch-all for any business that doesn't fall into other categories such as media and entertainment. And of course the possibilities for software innovation and its ability to disrupt are endless, so I expect this category to continue to feature prominently.
Related: "Innovations from Silicon Valley helped shape fintech" / Giles Andrews
A look back: So what's new?
Looking back at last year's Tech Track list, one of the most obvious comparisons to be highlighted is the fact that FinTech has retained its strength as a trend. In fact this year there are eleven companies on the list that operate in the financial technology space, up from seven last year. These range from peer-to-peer lenders such as Zopa to software developers providing the platforms for financial transactions such as LMAX Exchange and Paymentsense.
Another interesting point of comparison can be seen when we look back to last year's round-up of the Tech Track 100 list. The recent (at the time) hacking stories had made an interesting point of reference for charting the rise of cyber security firms in the Tech Track. How ironic that again – almost exactly a year on – there's a whole new hacking scandal in the media at the time of Tech Track 100 2015's publication, again featuring information security software developers.
Related: "Technology allows businesses to be risk-takers" / Tamara Littleton
Then it was nude celebrity pictures, now it's the sensitive (to put it lightly) data of dating site, Ashley Madison. The hackers have revealed information that has devastated people for various reasons, the crude uncovering of infidelity being just one. With this in mind, the importance of having effective information security management systems built into new ideas at the design stage has never been more apparent. More and more businesses are built off the back of consumer data. And actively collecting personal data to try and harness a competitive advantage is certainly not uncommon. With this comes obligation and risk. This means that the need for cyber-risk insurance, which protects against losses related to this kind of hacking, is becoming more valid than ever.
So, when I said a year ago that it'd be no surprise to see other high-profile hacking cases taking place in 2015, it seems I predicted accurately.
Related: "I was that girl who sat in the computer lab at lunchtime" / Alicia Navarro
The Sunday Times Tech Track 100 league table and awards programme is sponsored by Hiscox, Barclays, BDO and Business Growth Fund and compiled by Fast Track, the Oxford-based research and networking events firm.
Visit our Geek to Peak content hub for interviews with Piers Linney, Alicia Navarro and more – discussing how everyone's mimicking the tech sector.
Disclaimer:
At Hiscox, we want to help your small business thrive. Our blog has many articles you may find relevant and useful as your business grows. But these articles aren't professional advice. So, to find out more on a subject we cover here, please seek professional assistance.