Why choose Hiscox Contents Insurance?
We provide unlimited cover for contents so unless stated otherwise, the total amounts we'll pay out for loss of, and damage to, your belongings is unlimited. And you won't need to list every item in your home, just let us know if you have any items, pairs or sets worth £15,000 or more, and the overall value of any jewellery, art and collections.
You'll also benefit from:
Optional No Claims Discount protection that can be added to your policy, allowing you to make one claim each year without losing any of your no claims discount
Exceptional claims service. 

99% of customers surveyed who made a claim would recommend us

(

Insight Now, 249 surveys, Feb 2017 - Jul 2017

)
Call on 0800 247 1902
Mon - Fri, 8am to 7pm, Sat, 9am to 2pm. Calls are free from a landline
One all encompassing policy to cover your home and contents
Unlimited (Home Generic)
Be confident with unlimited cover for your home and contents
Read more about our unlimited cover
Dedicated (Home Generic)
Claims are managed by a dedicated claims handler
60 days (Home Generic)
Valuables you take away from home are covered for up to 60 days
What does our contents insurance cover?
The contents you can insure are often described as the items that you'd take with you if you were moving house. This includes furniture, electrical appliances, smaller possessions, and fixtures like curtains and carpets.
We'll cover your expenses to replace stolen items or damaged items in your home. We'll also cover loss of essential items like laptops and desktop computers.
The types of items that are protected by our contents insurance include:
home furniture
electronic goods (computers, tablets, mobile phones etc.)
clothes, shoes and accessories
paintings, pictures and sculptures
carpets and curtains
bicycles
If you're renting a property, it's likely that you'll want to protect the items listed while someone else insures the building you live in. We can provide insurance for your belongings if you're renting a property (sometimes known as tenants' contents insurance). Simply select a contents-only quote when you're choosing the type of cover.
How much contents insurance do I need?
 'How much should I insure my contents for?' is one of our frequently asked questions. We provide unlimited cover for contents unless stated otherwise so you never need to worry about being underinsured.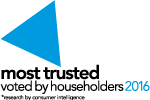 How much is our contents insurance?
The cost of our contents insurance can vary depending on many factors. For example, where you live, the contents you own, and your previous claims history. We'll look at all these factors and more to provide a personalised quote for you.
The cost of your policy will also relate to the scope of your cover. For example, whether your items are covered away from home or not, or whether certain types of claims have a maximum pay out cap. To find out how much it would cost you to insure your contents with us, get a quote now.
To find out more about Hiscox Home Insurance, read our policy documents: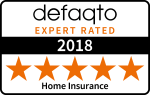 Buy your policy online today
0% interest on Direct Debits
Immediate coverage and documentation
No admin fees if you amend your policy
Need more help? Speak to our UK-based experts. Call us on 0800 247 1902
Existing customer
If you already have a policy with us and need to get in touch, our home insurance specialists are here to help.
Our claims promise
Our UK-based claims handlers are here to act swiftly and in your best interests. Find out more about our superior claims service.