Why choose Hiscox?
Buildings cover is provided as part of a Hiscox Buildings and Contents Insurance policy. Within Hiscox Buildings and Contents Insurance we provide unlimited cover for buildings, which means we'll pay whatever it costs to replace what's lost or damaged. For certain building insurance claims, such as tracing and repairing a leak, there's a maximum amount payable, but the cover we provide is still higher than most other home insurance policies. 
As part of a Hiscox Buildings and Contents Insurance policy you will benefit from:
Alternative accommodation if your home can't be lived in because of damage that we agree to pay out for. We'll pay to house your family and pets, up to £150,000 over 3 years.
Accidental damage covers you for accidental damage whether you're at home or away. Accidental damage was the cause of 1 in 5 claims over the last 3 years
Garden cover up to £25,000 to fix garden damage. We'll pay to remove fallen trees, fix any damage they cause and also pay up to £1,000 per any one plant, tree or shrub.
Exceptional claims service"At a very stressful time your staff were really lovely. Very helpful and knowledgeable. We chose Hiscox some years ago because you have a great reputation and following our dealings with you I can understand why. Thank you for all your help and your speedy response to our claim."  Hiscox Home Insurance customer, L. Cook.
Call on 0800 247 1902
Mon - Fri, 8am to 7pm, Sat, 9am to 2pm. Calls are free from a landline
One all encompassing policy to cover your home and contents
Unlimited (Home Generic)
Be confident with unlimited cover for your home and contents
Read more about our unlimited cover
Dedicated (Home Generic)
Claims are managed by a dedicated claims handler
60 days (Home Generic)
Valuables you take away from home are covered for up to 60 days
What does our buildings insurance cover?
We provide cover for sudden and unexpected events that damage the property itself, such as fire, subsidence, water damage or explosion. Our buildings insurance, as part of a Hiscox Buildings and Contents Insurance policy, provides cover for all your home including the roof and walls, any items that are fixed to its structure, and any outbuildings.
When applying for a Hiscox Buildings and Contents Insurance quote, it's important to note that while there is a maximum payout limit on some claims, Hiscox cover is higher than many alternative home insurance policies.
Things that might not be covered by your policy include damage caused by wear and tear, rust, rot, fungus or mould, normal settlement, and other things that happen gradually. Find out more in our cover details.
Optional cover you can add to your policy
No one knows your home better than you, or has a better understanding of the risks you'll encounter in the years ahead. That's why we enable you to tailor your property cover closely to your needs. Choose to add any of the below additional covers and get a personalised quote, and comprehensive property protection .
Home emergency cover gives you up to £1,000 of cover per claim for emergency repairs at your home, all arranged by us and carried out by one of our approved contractors.
Renovations and extensions cover provides comprehensive protection for your home if it's undergoing building works over £75,000. Hiscox Home Insurance automatically includes cover for building works up to £75,000.
Legal expenses cover protects you and your family with up to £100,000 to cover the cost of negotiating and pursuing your rights against a wide variety of legal problems.
Optional no-claims discount protection allows you to make one claim per policy year without reducing the no-claims discount you've built up with us – this can go up to 25% for remaining claims-free for 5 years or more.
If you suffer loss or damage to the building of your home, simply call our award-winning claims team. If we can't settle your claim immediately, we'll assign a dedicated Claims Underwriter to your case who'll handle your claim from start to finish.
Concerned that this might not be quite the right policy for your property? Hiscox offer a range of specialised building insurance prodcuts, including listed building insurance and renovation insurance for bulidings undergoing work.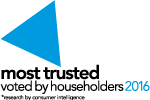 How much is our buildings insurance?
The cost of our buildings insurance, as part of a Hiscox Buildings and Contents Insurance policy, can vary depending on many factors. For example, where you live, the age of your property, the number of bedrooms and bathrooms you have, your property's construction, and your previous claims history. We'll look at these factors to provide a personalised building insurance quote for you.
To find out more about Hiscox Home Insurance, read our policy documents:
If your Hiscox Home policy was not renewed between 13th July 2017 and 12th July 2018, then the following version of previous Hiscox Home policy wording would apply should you have a query.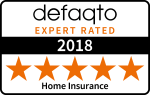 Get a home insurance quote online
Accidental damage for buildings and contents included as standard
Dedicated claims handler assigned to all home insurance claims as standard
Award-winning claims service
Speak to our UK-based experts. Call us on 0800 247 1902
Existing customer
If you already have a policy with us and need to get in touch, our home insurance specialists are here to help.
Make a claim
When things go wrong, we're the experts in putting it right
Need to make a claim?
Our claims promise
Our UK-based claims handlers are here to act swiftly and in your best interests. Find out more about our superior claims service.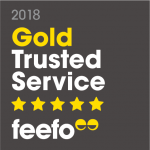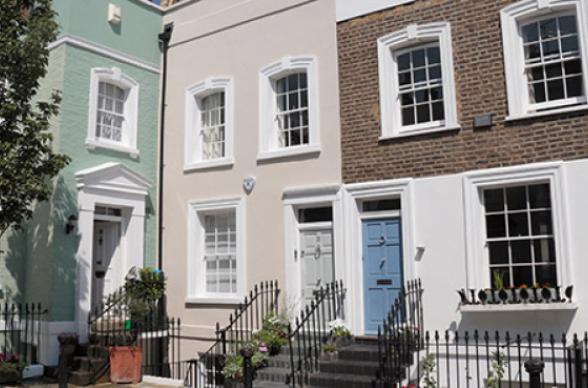 Our guide to buildings insurance
We highlight the top six areas for consideration