Tech talk: the lingo we're all using now
---
3 min read

The beauty of language is it changes. Let me take you back 350 years ago and no doubt the language of the great diarist Samuel Pepys would confuse many an English speaker today.
Take his diary entry from Sunday 25 May 1662 (external link): "Dined at home, and Mr. Creed with me. This day I had the first dish of pease I have had this year. After discourse he and I abroad, and walked up and down, and looked into many churches, among others Mr. Baxter's at Blackfryers." Quite. Anyone writing in such a style today would hath little credibility me thinks.
Go back another 300 years and anyone who remembers trying to decipher Chaucer from their school days, well, 'ful wys is he that kan himselve knowe'. (external link)
Related: From Geek to Peak – How tech schooled the world
Language changes as a result of many different influences whether it's exposure to other languages or societal changes. One of the key reasons is the development of new trends, practices, products and services that need new names, and today, in the midst of a tech revolution, we're seeing a whole new lexicon devoted, and driven by, the world of tech.
New words (and old words with new meanings)
So, here's a listicle (Pepys would despair) of today's tech talk that has slipped from the world of the geek into mainstream language (and vice versa) and is now more widely used, by professions from marketing through to management:
Agile
Originally an approach followed by software developers in which its philosophy of collaborative working, early delivery, and continuous improvement is now being increasingly adopted by businesses for a whole range of change projects.
Related: "The geeks are now the masters of the universe" / Piers Linney
Bandwidth
Hi-jack of a tech term to often imply you haven't enough time to take a project on, 'I haven't the bandwidth'.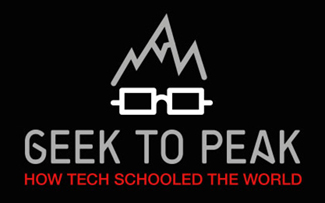 Deep dive
Increasingly used to reference an in-depth or comprehensive review of an area.
Down time
Once a reference to a computer or server out of action, now increasingly general leisure time.
Related: "I was that girl who sat in the computer labs at lunchtime" / Alicia Navarro
Google
As in I'll 'google' that to search for something. I've not yet started to google for my car keys, but it can only be a matter of time.
MVP
Minimum viable product…the earliest a software product could be launched to test demand. Others may use to test proof of concept – part of the 'fail fast' philosophy
Related: "Technology allows businesses to be risk-takers" / Tamara Littleton
Scalable
Another software term for how a piece of software can adapt to greater use. Every business solution now, it seems, has to be scalable.
Scrum
16 men or women battling over a misshapen ball? No, now more likely to reference an agile software development model based on multiple small teams working together.
Related: "Innovations from Silicon Valley helped shape fintech" / Giles Andrews
Spam
Once a meat product of dubious quality, then an overflow of unwanted email and now anything that is persistently irritating.
Sphere
Once a spherical object, now a collective noun for anything social it seems – twittersphere, blogosphere…
Stream
No longer an English countryside feature, now more of a way to 'consume' (there's another one) media.
Take a look beyond these and there are other tech terms that could threaten to break down the barriers into common usage: trouble with your 'huge pipes (high bandwidth internet connection)' anyone? Maybe not.
Have we missed any? What tech words do you love/hate? Let us know here, or tweet at #geektopeak
There may just be a prize for the most surprising/entertaining word and explanation…
For more on how we're all mimicking the tech sector visit our Geek to Peak hub where you'll find interviews with Piers Linney and Alicia Navarro among others, and plenty more.
Disclaimer:
At Hiscox, we want to help your small business thrive. Our blog has many articles you may find relevant and useful as your business grows. But these articles aren't professional advice. So, to find out more on a subject we cover here, please seek professional assistance.