Our Hiscox Business Club opens its doors
---
8 min read

A film maker, a pension portal, a record label, the Babel Bike, a heritage specialist, hot tub entrepreneurs, ice cream makers… welcome to the melting pot that is Hiscox Business Club…
Today we welcome 30 local small businesses and entrepreneurs to our York office for the launch of our Hiscox Business Club.
"We're really proud to be able to give some of the space in our new building to help young businesses grow.  Who knows what collaborations will seed and sprout – watch this space," says Alan Millard, Chief Operating Officer, Hiscox UK.
With space to share in our beautiful new landmark office here in York it seemed logical that we team up with York St John University, Make it York and the York, North Yorkshire & East Riding Local Enterprise Partnership, to ask local businesses looking for office space to apply to our business club.
After a rigorous selection process, we accepted small companies who will benefit from free access to desk space, meeting rooms, video-conferencing facilities, wi-fi and printers, as well as bike parking and the Hiscox Art Café, not to mention great views of York Minster.
"Each of the 30 businesses we've selected brings something different and special to the table. We can't wait to see how having them with us in our workspace will bring an added spark to the already lively atmosphere in our building," says Ian Davidson, project manager, Hiscox Business Club.
"We hope it'll be a hotbed of ideas and activities that we can share with the wider public too".
So who are the 30?
Rather than us tell you, we asked some of them to describe their business and their own eureka moment on their small business journey.
Hiscox Business Club members
Hello Hot Tubs (external link)
After a night out in Leeds we discovered Hot Tub Hire cost in excess of £150 a night. We thought we'd quite like to mess with that.
My eureka moment: In my friend's kitchen – I saw the potential and realised how big Hello could get pretty quickly.
Who knew? The three directors are 19, 20 and 22 – a bunch of kids doing something they probably shouldn't be.
Luxury Ice Cream Company (external link)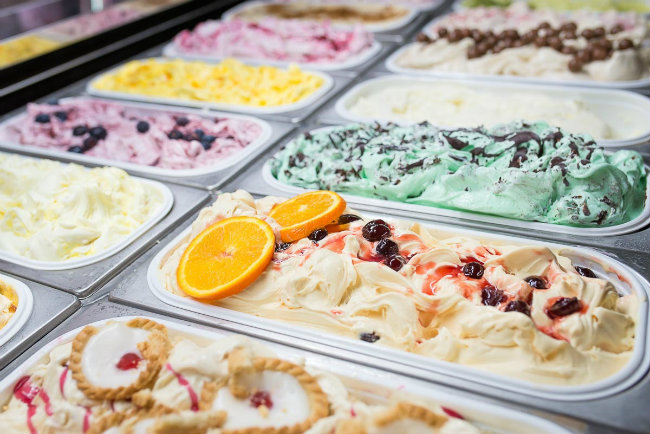 My eureka moment: Visiting an ice cream parlour in Barcelona.
Who knew? I used to be among the top seven dog groomers in the UK and once won a competition by dyeing a Highland White Terrier red white and blue for a royal wedding.
+moregiving.co.uk (external link)
We started moregiving.co.uk because there is a gap in the fund-raising sector where we want to assist corporate organisations and charities to join forces easily.
My eureka moment: Witnessing how much effort goes into fund-raising but knowing that it gets diluted by inefficiency or unnecessary admin overheads.
Who knew? A voluntary city tour guide in historic York, John is well-rehearsed in bringing ideas to life for newcomers.
Will Jenkyns Voices (external link)
I had always wanted to use my voice professionally and also to help others find theirs and this gives me the opportunity to do both.
My eureka moment: When my company paid me my first salary – though small, it was a great feeling and I realised that this 'mad' venture really could work.
Who knew? I also broadcast about York Business on the radio.
Bright Ethics
I started my business because I want to change the world. Cheesy but true. My mission is to inspire people to buy from companies which are doing the right thing.
My eureka moment: Offering a specialised certification for small businesses, because I realised this was an area in which we could add real value and make a huge impact through promoting ethical practices.
Who knew? I walked out of the interview for the TV series The Apprentice. I couldn't go through with something which could potentially compromise my values and integrity.
The Pensions Portal
Launched to inspire greater customer engagement and trust in financial services. We aim to provide better information allowing consumers to make better decisions and enjoy better retirements.
My eureka moment: The announcement of the revolutionary changes to the way people could take their pension benefit from April 2015, giving us the opportunity to bring media and technology together to 'bring guidance alive'.
Who knew? One of our founding directors has played live at Glastonbury.
Honeyboot & Lemon (external link)
We started Honeyboot & Lemon to make the improbable succeed, the unlikely make a difference and to help people become simply better at whatever they're seeking to do.
My eureka moment: One morning we were sitting in a coffee shop near London's Kings Cross station and the name Honeyboot & Lemon suddenly emerged from our musings.
Who knew? David's wedding ring is at the bottom of the Zambezi river, lost on our honeymoon while white water rafting.
I spotted an opportunity where we could support young people in foster care by sharing their stories to inspire individuals and help organisations become more child focused.
My eureka moment: I grew up in care and was left to live independently at 15 years old. This was the moment I knew things had to change for other young people in care. Secondly I realised through sharing my personal story about my journey in care I could inspire professionals and young people to lead better lives.
Who knew? One of our projects included going to a private island with John Frieda and Rowan Atkinson's wife to meditate and do yoga with 50 inner city kids from London.
Franchise Top 10 (external link)
Working with 10 franchise systems to help them achieve their franchise targets through consistent and concerted marketing campaigns.
My eureka moment: Having helped others build their businesses it was about time to do it for myself.
Who knew? Two things I love, ice cream and Disney World. Even better, ice cream at Disney World.
Macchiato Productions (external link)
I wanted to spice up corporate video production and make it more creative and colourful.
My eureka moment: When I understood how the same creative principles can be applied to grow a business, strengthen a community, heal emotions, transfer skills, ignite collaborations, establish trust.
Who knew? I am Italian but I have elected York my second hometown as the beautiful town centre and heritage make me feel at home.
We knew we could create a great software solution to bring the property sector into the 21st century to save both time and paper.
My eureka moment: Getting great feedback from our first customers and realising that all our developments and efforts were worthwhile.
Who knew? We both love to cycle and race triathlon and duathlon, taking part in events whenever we can.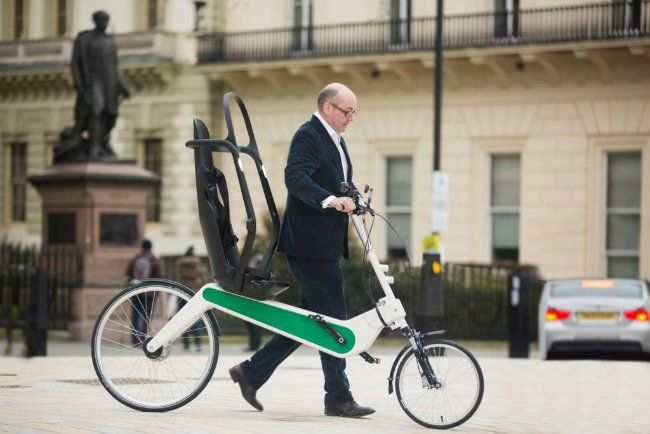 I have always loved cycling and bicycles, so to design, prototype and manufacture a new type of bicycle is a dream come true.
My eureka moment: Bouncing off the side of a white van, with me ricocheting off and my bike crushed under the wheels.
Who knew? [I have] a famous dad, Sir Clive Sinclair, inventor of the Spectrum computer and C5 electric vehicle – hopefully the Babel Bike will fare a little better!
The Heritage Angel (external link)
I aim to create great visitor experiences: those memorable days out with family and friends that stimulate chats and tweets, inspire sketching and photography, encourage exploration and reflection.
My eureka moment: The realisation that people really do buy people, their skills and experience, and therein lies your true value.
Who knew? My guilty pleasure is a love of vintage tractors – I have a 1961 David Brown that looks a bit battered but runs sweet as a nut (a restoration project in waiting).
Luke Lewis Productions
We started our business to provide a platform to expose the stories behind the great work every good brand or organisation is doing.
My eureka moment: We wanted to combine our love for travel and film and look at different ways to fund this. We began making short videos for local businesses and realised the potential to do what we love for a living.
Who knew? We both made up an acoustic duo called Timberwolf with various videos on YouTube reaching a total of over 20,000 views.
Neotherix is a regenerative medicine company specialising in the development of novel bioresorbable scaffolds for tissue regeneration and repair.
My eureka moment: When the first patient was treated with our EktoTherix™ Tissue Repair Scaffold product in April 2015.
Who knew? I've lived in York for over 20 years – by far the longest time I've stayed in one place.
I just thought there had to be a better way of offering search engine optimisation for SMEs than the current options.
My eureka moment: When I had businesses time and time again come to me asking for our services having felt they had received poor service & value for money from their previous supplier.
Who knew? Half Scottish, half Irish mechanical engineer who has an A-list Hollywood actor relative – starred in Star Trek, Con Air, The Commitments, Under Siege, Die Hard 2, Far and Away and many others – can you guess?
Other members of the Hiscox Business Club include:
Inview360.co.uk, Mad Alice Records, IT Masterclasses Limited, Baba Ganoush Catering Ltd, White Label Crowdfunding Limited, Dep Arts / The Departure Lounge Ink, Gardener Copywriting and Social Media, Mid Yorks Expeditions Ltd, Verat, The Arts Barge Project, Stellify, Beware of the Bull Ltd and Nima 
We'll be finding out more about the Hiscox Business Club's members over the coming months but, in the meantime, we wish them every success and hope they enjoy their new home in York as much as we do.
While we currently can't accept any more members, if you're a small business in the York area, we'll be running frequent advice and networking events at the Club for the benefit of the wider small business community. Keep an eye on the website and our social channels for more details.
Disclaimer:
At Hiscox, we want to help your small business thrive. Our blog has many articles you may find relevant and useful as your business grows. But these articles aren't professional advice. So, to find out more on a subject we cover here, please seek professional assistance.