Due to the hands-on nature of many Holistic Therapies and Beauty Treatment businesses, there is always a risk that a client could claim they have suffered an injury or illness as a result of your actions or advice. That's why we have developed professional treatment liability insurance, a policy to protect against the cost of settling or defending a claim that there is a problem with your work, including malpractice.
We offer protection against a wide range of risks, including: bodily injury, mental injury, disease or death arising from business activities or as a result of a good Samaritan act where you administer treatment at the scene of a medical incident are all covered.
Who do we cover:
Our treatment and professional liability insurance policy is specially designed to cover a range of business activities, including complementary and beauty therapies.
Complimentary and Holistic therapy professionals - See our full list of alternative health therapies and treatments we cover on our Complimentary and Holistic Therapy Insurance page.
Hair and Beauty professionals - See our full list of cosmetic treatments we cover on our Hair and Beauty Insurance page.
Treatment and professional liability insurance cover information
Further information on what your policy covers.
Hiscox Treatment and Professional Liability Insurance provides cover for compensation you have to pay if a client claims they have suffered an injury or illness as a result of a treatment or advice they received from you.
It protects beauty therapists and complementary therapists against risks such as:
| | |
| --- | --- |
| Risk | Example |
| Malpractice | Any bodily or mental injury, disease or death of a client caused by a negligent act, error or omission by you in the performance of your business activity, such as using the wrong product or technique. |
| Negligence | Failing in your duty of care to your client, such as giving incorrect advice or making a mistake in your work. |
| Dishonesty | A director, employee or self-employed freelancer contracted to you is involved in a theft from the client. |
| Libel or slander | Using or producing any material about other companies or individuals that may cause offence or damage. |
| Breach of confidentiality | Sharing confidential or commercially sensitive information without consent. |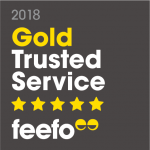 We can only provide cover for the activities that you select and are qualified to deliver. For this reason, it's important that if you select all of the services you provide in your application, and that if you start to offer new or different treatments over the course of your insurance policy that you let us know and see if we can add the activities to your insurance.
There are some treatments and activities that are not suitable for our treatment liability insurance, including:
Botox and dermal fillers
Chiropractor laser
Hair removal
Physiotherapy
Osteopath invasive
Medical procedures
Find the right level of treatment liability insurance for your business
When working out the right level of cover for your business, you should consider:
the main risks you face in the performance of your business activities
the maximum compensation that could be awarded against you
the potential cost of legal defence fees if you had to defend a claim
whether you have any contracts or professional requirements which require you to have a certain level of cover in place
Get a quote for the covers you need
Award-winning claims service
Immediate coverage and documentation
No admin fees if you amend your policy
Need more help? Speak to our UK-based experts. Call us on 0800 2800 351
Mon - Fri, 8am - 7pm, Sat, 9am to 2pm, excluding bank holidays. Calls are free from a landline and some mobile contracts
Existing customer
If you already have a policy with us and need to get in touch, our business insurance specialists are here to help.
Make a claim
When things go wrong, we're the experts in putting it right. Need to make a claim?
Our claims promise
Our UK-based claims handlers are here to act swiftly and in your best interests. Find out more about our superior claims service.
Your policy
We want you to understand the professional treatment liability cover we offer.
Professional Treatment liability Insurance claims
If you know a client has a problem with your work and it's likely to give rise to a claim against your business for compensation, you must let us know as soon as possible. Prompt action could minimise the problem and avoid unnecessary legal costs and distress.
More about how to make a claim
You should also contact us to let us know if:
you receive a complaint from a client or realise you have slipped up somewhere and can't easily resolve the problem
a client withholds payment to you after a complaint
you become aware of a shortcoming in your work that you can't easily put right
We offer complementary therapist liability insurance as a standalone product. However, if you need protection against claims of accidental injury relating to your business, you need public liability insurance. This cover will protect you if someone is injured outside of treatment, for instance, if a client or member of the public slips on a spilt drink when on your premise.
Quote and buy today
Get an instant online treatment and professional liability insurance quote
Call us on 0800 2800 351
Mon - Fri, 8am - 7pm, Sat, 9am to 2pm, excluding bank holidays. Calls are free from a landline and some mobile contracts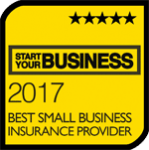 Winner 8 years running