How to Style Your Brand Part 1: The Absolute Essentials / Fiona Humberstone
---
6 min read

Having a smart brand goes way beyond your logo, website and business card. This new tutorial series will walk you through everything you need to know to craft the brand that's right for your business – courtesy of Fiona Humberstone, aka The Brand Stylist.
Whether you're struggling to make your mark on a crowded market, constantly battling to get prospective clients to take you seriously and pay what you're worth, or you simply want a website that you can be proud of, styling your brand well is essential.
And whether you have £200 or £20,000 to spend on branding your business, whether you plan to create something yourself on a shoestring or will work with a top agency, it's essential that you understand how the process works.
Over the next five weeks, to celebrate the launch of my book, How to Style Your Brand (external link),  I'm going to be sharing some of my top tips to help you get the very best out of your investment and, more importantly, feel confident in creating or commissioning a website and brand identity that wins you work.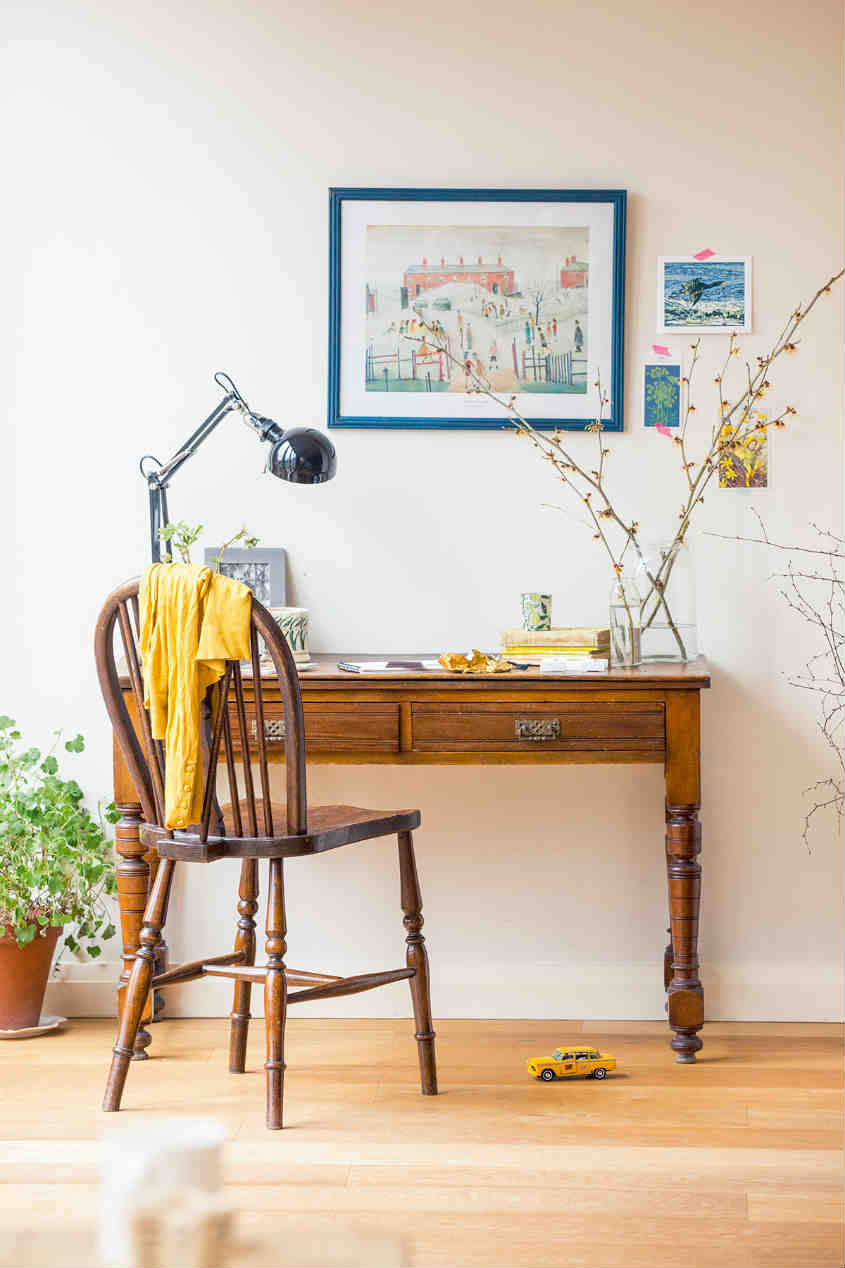 Image: Matt Pereira www.mattpereira.com
This week we're going to look at the absolute essentials – the nuts and bolts of creating a cohesive and compelling look that reflects the essence of your business.
Next week I'll help you find your focus and create a clear brief that'll be the start of your branding journey. In week three we'll look at creating a compelling vision before moving on to tips for finding and working with the right designer in week four. In week five I'll give you my secrets to evaluating creative work effectively: getting a result that's right for your business whilst maintaining a positive working relationship with your designer.
Why styling your brand well matters
Most of us understand the importance of having a smart and professional logo, website and business card. But if you want to realise the true potential of your brand then you need a brand identity that's more than smart.
You need something that shows your personality, evokes the senses and captivates your clients. Styling your brand well is about reflecting what your business is all about and also your aspirations for the future.
It's about creating an emotional connection between you, your business and your customer. It means capturing the essence of what you do and communicating that through every design decision you make for your brand. It's about tapping into the overwhelming majority of customers who buy with their hearts and not their heads.
Styling your brand well means creating a look and feel for your business that's utterly irresistible to your current and prospective clients. In short, it makes doing business easier.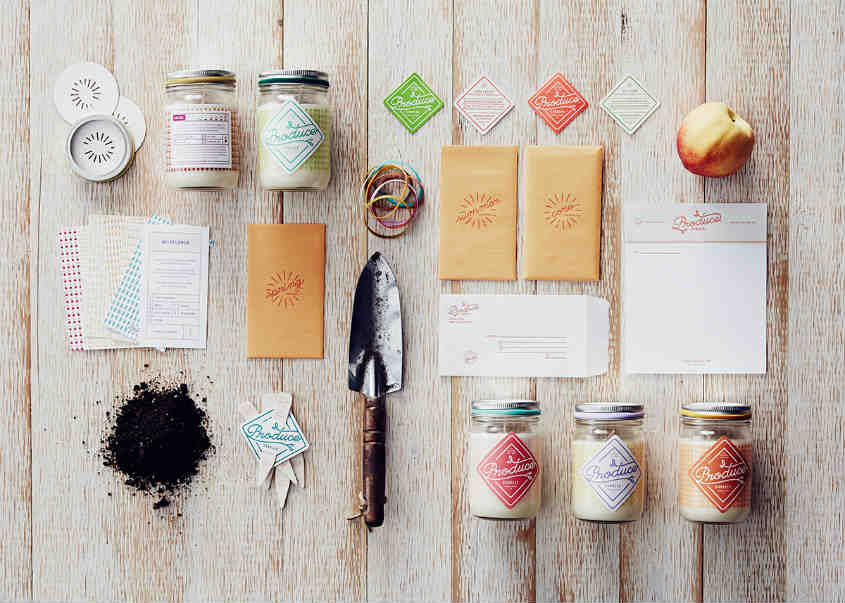 Image: Produce Candles by Stitch http://stitchdesignco.com
So what is brand styling?
Brand styling is the art of using type, colour, pattern, illustration and texture to communicate a carefully considered and highly intentional message. One which will help you attract the right sorts of clients, compel them to do business with you and enable you to get where you want to be – faster.
Brand styling involves more than creating a smart logo, although that's certainly at the centre of your brand identity. A well-styled brand pulls together typefaces with just the right character; colours that resonate and communicate your brand values; patterns that add depth and flair and illustrative elements that bring personality and style.
Essentially it's about creating a distinctive look that reflects what your business is all about.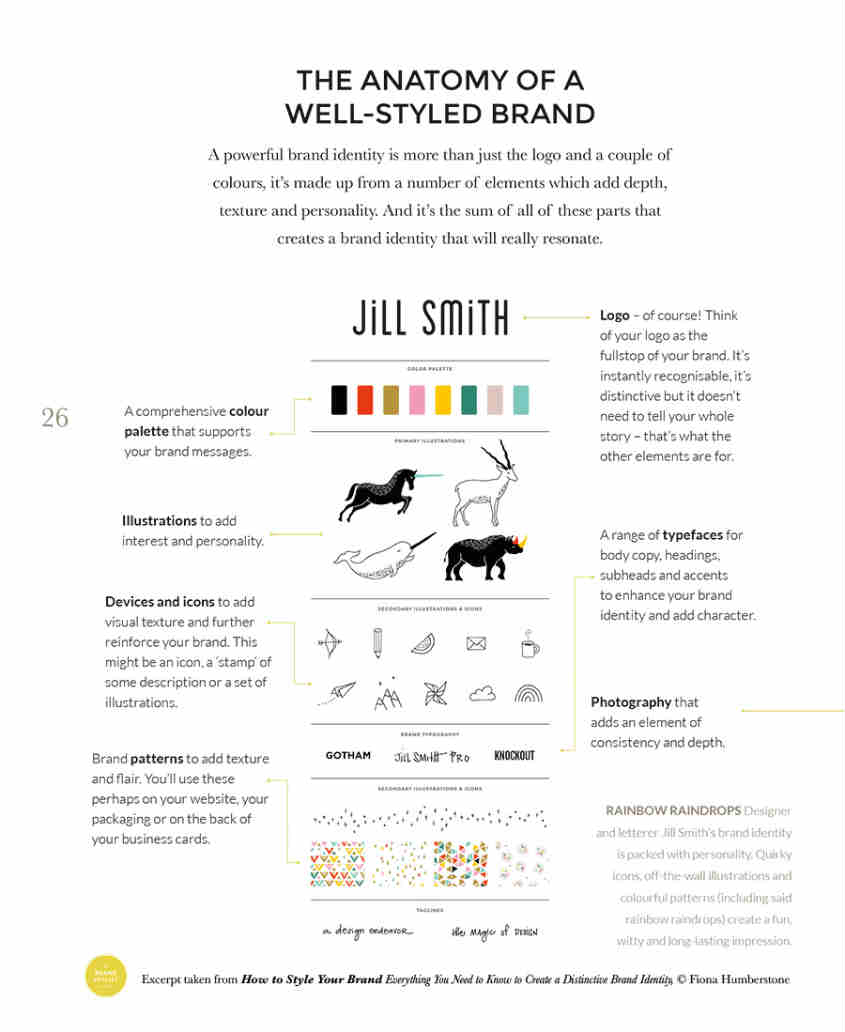 The brand board above shows some of the different elements that make up a well-styled brand. Your brand may include some, or all, of these elements depending on what you do and how you want to come across.
Expect your brand identity to include some or all of the following
A distinctive logo that's instantly recognisable
A colour palette that supports your brand values
A range of typefaces to add character
Illustrations to add interest and personality
Photography to add consistency and depth
Patterns and devices to add texture and flair
You may not need all of these elements, but if you want to communicate in a compelling way you'll need to think about something that's more comprehensive than simply your logo and a couple of colours.
I've been styling brands for 15 years now and I'm consistently amazed at the effect a well-designed brand can have on a business. It's the difference between fighting for every project and competing on price or attracting a steady stream of clients who value what you do and are prepared to invest in the difference that your product or service makes.
When your brand identity is crafted with focus, flair and purpose it becomes an asset to your business. Enabling your current and prospective clients to see your business the way you do; building value; setting you apart from the competition and helping you gain in confidence.
How to style your brand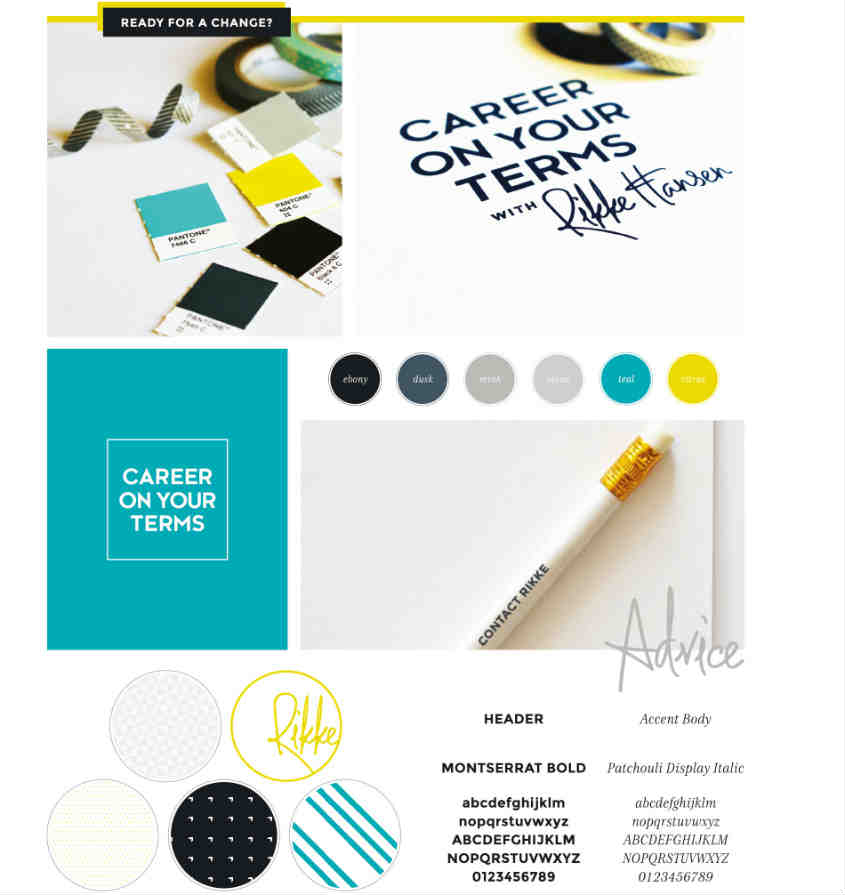 Career On Your Terms by Making Waves Creative makingwavescreative.com
First and foremost you've got to have a clear idea of where you sit in the market, what makes you unique and how you want to come across. This is essential if you're to create or commission a brand identity that helps you win business.
Once you're clear on what you want to be known for, create an exciting vision that either acts as your jumping-off point, if you're a creative, or one that helps you find the right designer if you're going to outsource. Finding and working with the right designer is key and we'll look at this over the next few weeks.
Having an understanding of how design works, why certain colours will work for you, the subtle messages in typefaces and how pattern can alter the feel of your brand will also stand you in great stead for reviewing creative work. And that's often the difference between a brand that looks smart and one which actually has traction. You'll find out more about all of this on my blog, thebrand-stylist.com (external link) and of course, in my book How to Style Your Brand.
Next week…
Next week we're going to be looking at finding your focus, but in the meantime I'd like to leave you with some questions to explore how effectively your branding is working for you right now.
Ask yourself:
What impression do my current website and marketing materials give about my business?
Are they consistent?
Do they reflect what I want to be known for?
Am I winning business because of, or in spite of, my current brand identity?
Do I find it difficult to get my clients to see the value in what I'm doing?
Am I proud of my website, business card, logo and marketing literature?
Inspired to take your brand from perfectly perfunctory to something special? Let us know your plans below…
Fiona happens to be a Hiscox commercial business insurance customer.
How to style your brand Part 2: Finding your focus
How to style your brand Part 3: Colour psychology – your secret weapon
How to style your brand Part 4: Creating a compelling vision
Disclaimer:
At Hiscox, we want to help your small business thrive. Our blog has many articles you may find relevant and useful as your business grows. But these articles aren't professional advice. So, to find out more on a subject we cover here, please seek professional assistance.