For more than a decade we have been providing professional indemnity policies direct to our customers. Our architectural services cover is suitable for both RIBA registered architects and architectural technologists or technicians, and can be tailored to meet the requirements of your business or your clients.
Our professional indemnity insurance for architects can help protect against the cost of settling or defending a client's claim that there is a problem with the work you have done for them. It can be modified to include town planning, interior design, management consultancy and a range of other business activities.
Why choose Hiscox architects professional indemnity insurance?
We have a passion for precision when it comes to building a policy based on a deep understanding of your business and its activities.
Our policy includes cover for:
Negligence or breach of duty of care – making a mistake in your work (such as an error on a design) or giving bad advice
Infringement of intellectual property rights – for example allegations that a copyrighted design has been used without the owner's permission, or using content from a website or publication without permission
Breach of confidence – sharing confidential or sensitive information without consent
Defamation – making false or damaging claims about a person or organisation
Your policy
We want you to understand the PI cover we offer architect professions and businesses. Our policy wordings and summaries of the cover we provide can be downloaded and reviewed, but we encourage you to contact us to discuss your requirements if you have any questions on 01904 293 492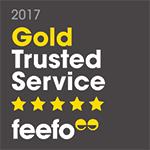 Get a professional indemnity quote online
0% interest on Direct Debits
Immediate coverage and documentation
No admin fees if you amend your policy
Need more help? Speak to our UK-based experts. Call us on 0800 2800 351
Mon - Fri, 8am - 7pm, Sat, 9am to 2pm, excluding bank holidays. Calls are free from a landline and some mobile contracts
Do I need any additional insurance?
As an architectural professional, insurance may seem like something of a minefield. However, you can rest assured that Hiscox provides a full range of business insurance policies that can be chosen to create a tailored package that suits your individual needs. These include employers' and public liability insurance, office insurance, cyber and data risks insurance, and personal accident insurance, so you can cover all bases when it comes to protecting yourself financially.
More about Hiscox's full range of commercial insurance
What is your profession?
Find out more about the professional indemnity insurance covers we offer to a wide range of professions in the list below. If your profession is not listed, please see our professional indemnity insurance policy for other professionals.