How to turn your blog into a business in 8 steps / Hiscox entrepreneurial workshop
---
7 min read

Ever dreamed of joining the likes of Liberty London Girl, Guido Fawkes and Specky Boy? We demystified the process of creating a successful blog in the commercial sense at an entrepreneurial workshop in Manchester on Sunday for a group of bloggers looking to do just that. Here's how it's done. 
Running a blog can be a rewarding project for anyone with a passion – be it for a particular subject or for the sheer joy of writing. If you're an experienced blogger with an engaged audience you can take that one step further and turn your hobby into a thriving business.
So, what does it take to turn your pet project into something that'll help you see success and ultimately make you money? 'Entrepreneurial spirit', says Anick Akbar, founder of The Start Up Academy. Both he and Helen Nugent, freelance journalist, media trainer and editor of popular blog Northern Soul, shared their top tips on running a successful blog at our event on Sunday.
Ready to launch a new blog, or looking to take your blog to the next stage? Here are the eight key things every aspiring entrepreneurial blogger should keep in mind.
(And for more blogging tips from Helen watch her short advice videos on this post How to become a successful blogger in 6 steps)
1. Just wanting it isn't enough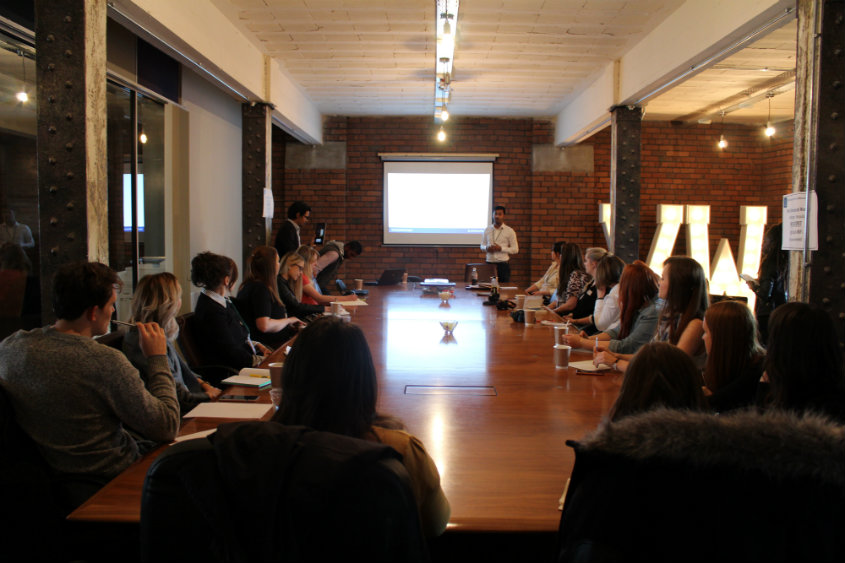 You'll likely have a number of different reasons for wanting to start or build your own business. But just wanting it isn't enough. You need to be entrepreneurial. What do we mean by this? You need to have a fire in your belly and a desire to achieve, according to Anick. "It's someone that sees an opportunity where no one else has," he adds.
For Helen, it was simply the right time. Having spent 14 years working in London at The Times as a print journalist and latterly as a financial journalist, Helen was ready to move back to the North West. Journalism was changing at a breakneck pace, and with fewer opportunities available to her, Helen was keen to do something different with her career. Primed with the question 'where are all the quality stories about the north of England', Helen decided to experiment and start a blog.
2. Start with a good idea – then put it into practice
Once you've decided what you want your business to be, it can be easy to assume that it's all going to fall into place. "Start with a good idea – then put it into practice. Play around with it and test the water where mistakes don't matter. I spent four months getting the Northern Soul site right – working with an IT specialist, setting up Google Analytics right through to asking the questions such as how do I want the site to look, what style do I want? How do I want the logo to look?" says Helen.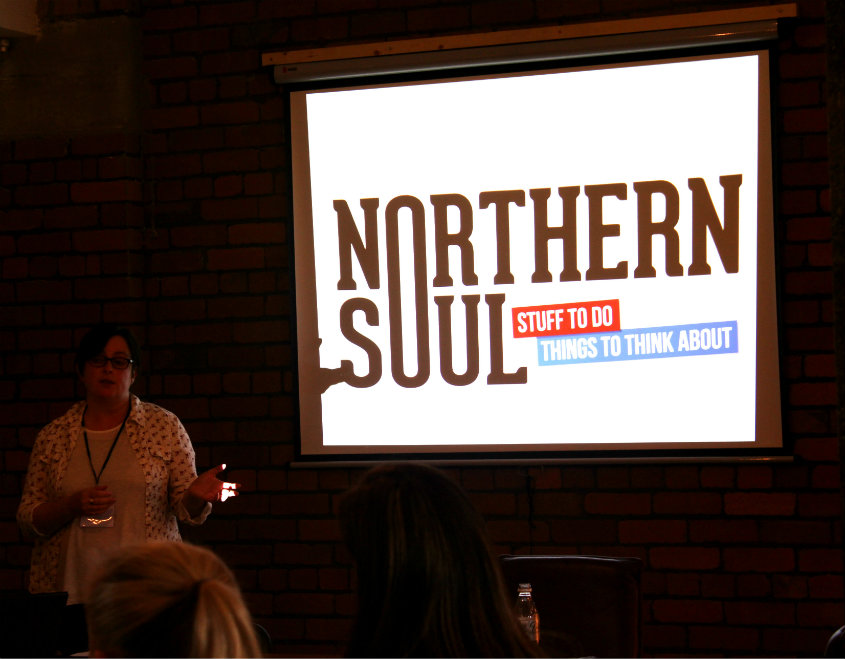 3. Establish an audience before you begin
"In journalism, the first thing you learn is: know your reader," says Helen. After you've finished your research, ran a soft launch of the site to test the content and function, you're ready to go live. Now's the time to drum-up interest.
As someone who comes from traditional media, Helen started with a press release – manually networking and emailing blind. "A press release should do the job of the journalist for them, so write it like a story. What do you want people to know about you and your business?" says Helen.
To further garner interest, Helen did interviews via print, online and broadcast. "Apply tried and tested traditions to blogging: build relationships, don't forget goodwill and fortune favours manners. Say thank you. It means a lot and you really will stand out from the crowd. Sites like Gorkana (external link) and www.journalism.co.uk (external link) are a great networking platform and really help to get yourself out there," Helen advises.
4. Promote reader engagement
How do you better your readership with virtually no cash? "Use LinkedIn. You don't need a professional account, just network and add people who could be interested in your business and reading your content. Don't be afraid of that! Take time to create quality content – they'll come back to you time and time again as you build good brand reputation and raise your profile," says Helen.
Networking is the best opportunity to gain interest and readers. "Attend networking events and utilise groups such as Meetup.com (external link)," says Helen.
5. Arrange everything in terms of priority
When you're working from home and running your own business, it's all too easy to lose structure. "Manage your business the 'Agile' way," says Anick. "Arrange everything in terms of priority – starting with the easy things first, before moving on to the difficult tasks."
Prioritise by value and plan your week from a Monday (or whenever your working week begins). To-do lists can be deceptive. Don't clog up to-do lists with small tasks – action them immediately to help increase productivity. "Use out-of-office replies on your emails and voicemails as a means to help communicate when you are available," says Helen.
6. Investing and expanding your business
Once you're in a position to grow your business, there are plenty of funding options available. "It's wise to bootstrap your business at the beginning, but when it comes to building it, funding avenues such as crowdsourcing can offer you the opportunity to drive your business forward," says Anick. For Helen, her strategy was to forego monetising Northern Soul for the first year and work from the ground up.
Beware: being a sole trader means running everything as an individual with everything under your name. When you start making decisions and purchases under your own name, you're responsible. Any disputes that happen are more protected when you run a limited company.
7. Opportunity planning and sales
Commercial considerations should be at the heart of your business plan and marketing plan. Have a clear idea of what you want to get across about your business at every given moment. "If you've got communication skills and you love what you do – then you can sell your business," says Helen.
"At the beginning, don't track yourself on sales – but track opportunity. Leads are just as good as sales – ask yourself how many people have you spoken to today? If someone is invested in you and your idea or business then it'll go further. Take a look at Jordan Belfort's Straight Line theory to learn how to get ahead in sales," adds Anick.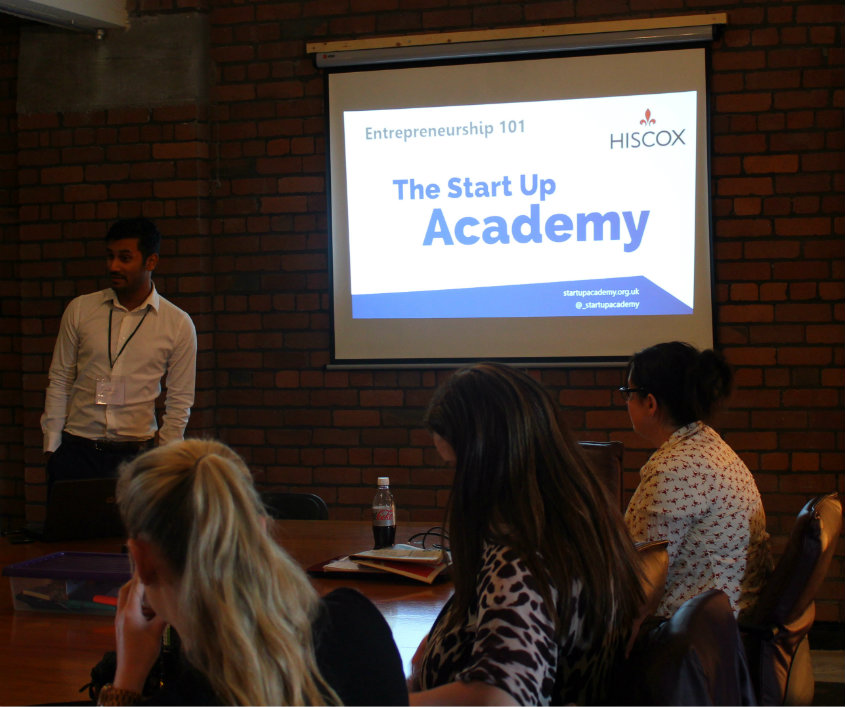 8. Remember the logistics
During the process of turning your blog into a business, there are things that can easily slip your mind. The logistical parts of running a business such as taxation, compliance and bookkeeping are equally important as the rest. As soon as you make the decision to go live, then you need to ensure that you have the right protection in place.
For small businesses starting out, it's important to have a developed understanding of the risks you might encounter in your line of work and what you can do to manage and mitigate them. From copyright infringement to disputes around image rights and usage – it's all too easy for these mistakes to happen. Professional indemnity insurance is one important way to shield your business from unexpected legal costs, while public liability insurance cover can offer similar protection.
Looking to go from blogger to billionaire? Aiming to shake things up in the blogosphere? Tell all in the comments below.
Northern Soul (external link) is a culture and enterprise online magazine about the North of England, founded and edited by journalist and media trainer Helen Nugent.
 
Look out for our forthcoming videos from the workshop, covering everything from 'how to write a press release that works' to 'how to find out if there's an audience for your idea'…
If writing is your business, visit the Hiscox Professional Indemnity insurance page to find out how it might protect you in your work. You'll be able to start identifying the indemnity risks unique to your business and make an informed decision about what level of cover is appropriate. You can also go to our product page to begin your indemnity insurance quote application, it's a quick and simple so why not apply today.
Disclaimer:
At Hiscox, we want to help your small business thrive. Our blog has many articles you may find relevant and useful as your business grows. But these articles aren't professional advice. So, to find out more on a subject we cover here, please seek professional assistance.