How to manage risk in marketing, advertising and communications – the ultimate guide
---
10 min read

From ownership of creative work to dealing with bloggers and vloggers, this ultimate guide (created with media law firm Wiggin) will tell you all you need to know about managing risk in the world of marketing, advertising and communications.
Quite rightly, agencies and businesses in the creative industries tend to focus on their strengths – dynamism, being inventive and innovative, developing their products and services and building their name in a highly competitive market. Entering into formal legal contracts and considering legal consequences may be seen as a luxury or restricting creativity.
However, the potential for liability following a large legal claim is significant and intellectual property rights (IP) are often at the heart of a business in this sector. Risk management and protection of intellectual property should not be forgotten by any media business trying to establish itself in this space.
Work in marketing, advertising or communications? You should watch our new animated video guide to professional indemnity insurance for the marketing sector – it demystifies the area rather nicely.
Read: When clients claim / Media insurance stories
1. Who owns your creative?
Intellectual property is usually a key asset for marketing, advertising and communications businesses of all sizes. Intellectual property is a valuable asset and can be attacked or exploited by third parties, which can lead to long, complex (and expensive) disputes.
Before submitting any deliverables to your client, you need to establish who owns the intellectual property and at what point it passes to the client (if at all).
Licensing
Words, images, videos, brand names and logos all constitute intellectual property which must either be original and owned by the publisher or express contractual permission must have been granted for their use.
Common problems include:
the scope of licence not being broad enough to cover the purposes for which the material is being used, e.g. not covering a wide enough geographical territory to enable you to use it in all the countries in which your client trades or to which communications are sent; or being too short in duration and not covering the full period for which you need to use the materials. As above, the cost of legal claims in relation to intellectual property disputes can escalate very quickly and could even include claims against you from clients who, in turn, have been sued by third parties alleging they own the rights in the materials you delivered
inclusion of very high 'hidden' royalty fees in a licence of intellectual property, or onerous provisions such as wide and uncapped indemnities. Be careful to read contracts – hidden royalty requirements or liability provisions could mean that you are on the hook financially (and from a business risk perspective) for much more than you bargained for
licensing intellectual property out to others and not including sufficient protection (either giving away exclusivity, control on the usage of the licensed materials or even ownership of part of the intellectual property). You need to make sure that you are not assigning rights when you mean to grant a much narrower licence.
 
Work done by employees and sub-contractors
If you have engaged third parties such as freelancers or contractors make sure that you have contracted with them correctly prior to engaging them to create any materials for you. Whilst there is the presumption that copyright generated by employees in the course of their employment will be owned by the employer in the absence of a written agreement to the contrary, intellectual property generated by consultants and contractors will belong to those consultants and contractors.
Contracts should contain very clear parameters as to the scope of the work/services that they are providing for you and also a transfer to you of all intellectual property rights subsisting in the output of their work.
Online
Key areas to consider are:
domain names – being registered in the name of an individual registrant rather than the company itself. This can lead to ownership disputes if an individual leaves a company, or be scrutinised when potential investors are looking at your business
registrable intellectual property – such as trademarks and patents not having been registered or not being registered in the correct name of the company. If you fail to register intellectual property that is capable of registration, there is very little preventing a third party making the registration – you may have developed an exciting brand or invention but if you don't register it then the intellectual property is not protected. Trade mark and patent disputes are typically drawn-out and costly
open source software – software being used with no real records of the type of licences entered into or impact on the proprietary code. The risk here is that your developed software which includes such open source software may itself become open source and therefore required to be made available on a free basis to the world!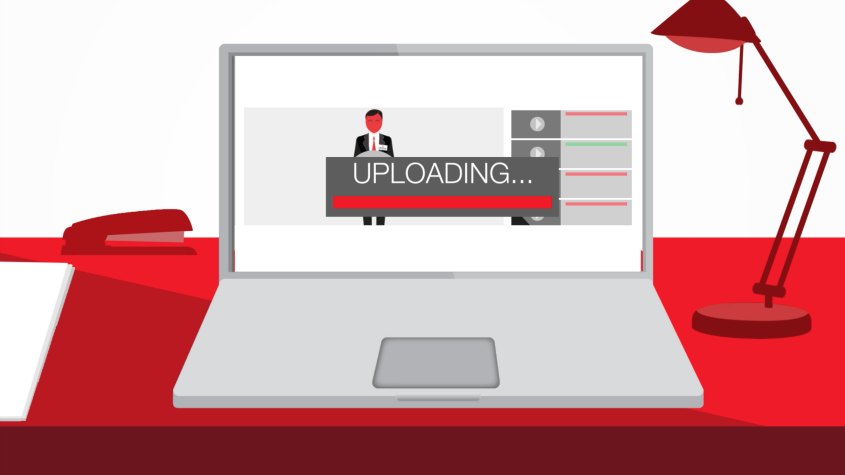 2. Confidentiality/non-disclosure agreements and trade secrets
You have been invited to pitch for work and asked to sign a confidentiality/non-disclosure agreement (sometimes referred to as a NDA). This requires you to keep any company information you receive ahead of the pitch confidential. It can be easy to get caught up in the technicalities of a NDA but the key is whether it works for you. Will you be able to share information with the people who need to know it to deliver the project? Does it need to be mutual because you are sharing your own business information with your prospective client?
Even if you are not asked to sign an NDA, the law of confidentiality requires you to keep confidential any information which is obviously confidential, or which is imparted to you in circumstances which make clear that it is confidential. This would almost certainly cover a pitch scenario where company secrets are shared with you – the fact that a car manufacturer is launching a new car model; the secret recipe for a certain soft drink, etc.
If you disclose confidential information and your potential client suffers loss as a result, they will have a claim for damages against you.
3. Have you got permission to contact customers?
The Data Protection Act 1998 requires you to get permission before 'processing' anyone's personal data – 'processing' includes using their contact details to send out marketing and advertising communications.
If you are marketing to a client's customers, you will be a data controller, as will your client. It is therefore key to ensure that you obtain a warranty and indemnity from your client to the effect that the names on the list of customers you are targeting were collected lawfully and that the people on it ('data subjects') have specifically opted in to marketing.
A breach of the Data Protection Act can be a criminal offence; individuals may be entitled to compensation and fines of up to £500,000 imposed for serious breaches. Recent case law confirms that damages are payable for 'distress' resulting from a breach of the Data Protection Act.
4. Rules of the game
There is a range of rules and regulations governing advertising and marketing activity. Clients will rely on your expertise and, if an advert is found to breach the rules and a fine is imposed on them or they are required to pull an advert, they may well bring a claim for negligence against you to recoup the resulting loss.
The UK Code of Non-broadcast Advertising, Sales Promotion and Direct Marketing (CAP Code) regulates non-broadcast advertisements including brochures, leaflets, circulars, mailings, emails, SMS, catalogues and other printed or electronic material.
The rules are that advertising should:
be legal, decent, honest and truthful
be prepared with a sense of responsibility to consumers and society
respect the principles of fair competition generally accepted in business.
That means clients should be up-front about prices (and shouldn't hide taxes and delivery charges) – shouldn't make false or misleading claims about how great their product is or what's included – and shouldn't include anything obscene or indecent.
If you are providing communications or marketing services in the following industries, take specialist advice, as they have specific regulations: alcohol, diet products, food products, financial services, investments and credit, pharmaceuticals, tobacco products, health, gambling and pornography.
Read: Has PR the stomach to steal a slice of the digital marketing pie? / The Sarah Hall column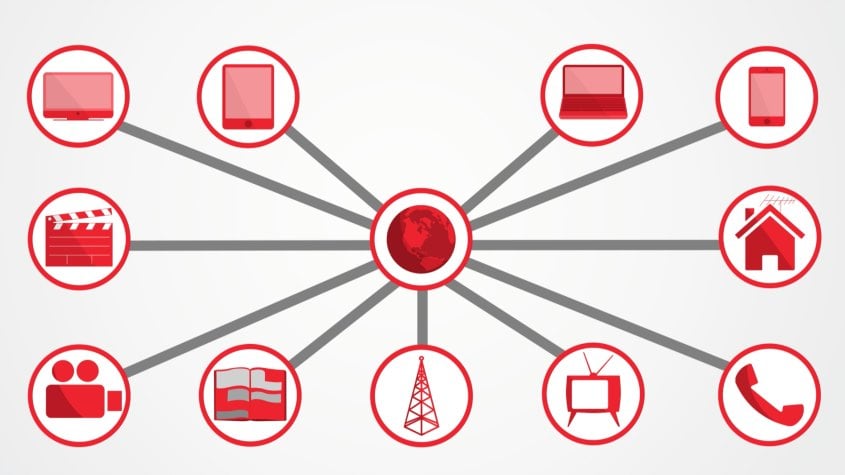 5. Bloggers and vloggers
If you are using bloggers and vloggers to review or promote a product or service and there is 'payment' to them and 'control' over what they say, they need to disclose that to their audience otherwise you will be in breach of the CAP code
6. Endorsements and use of people in advertisements
If a celebrity is using a client's product, it can be tempting to tell the whole world but be careful. Celebrities can command huge fees for endorsing products and may claim damages for false endorsement should their image be used to sell a product without their consent.
Be careful with images of members of the public as well. Everyone has the right to privacy and 'processing' an individual's image without their consent could be a breach of the Data Protection Act. You should keep signed and dated proof of any testimonials.
For more from this series visit our Media in Focus hub
7. Comparative advertising
Comparing products and services to those of competitors is a tricky area. Get it wrong and your client could be liable for trade mark infringement and possibly libel and malicious falsehood.
Is the advert comparing like-for-like? Adverts must not mislead their target audience. Consider all factors: the characteristics of the goods and services advertised compared to those of the competitor but also how they are delivered and how the price is calculated.
Are you piggy-back riding on the reputation of a client's competitor? Adverts must not take unfair advantage of a competitor's reputation in the market: i.e. My new perfume 'smells like' [established brand]'s perfume.
8. Native advertising/branded content
The issues of disclaimers and transparency also arise if you create branded content for publication or display in a third party publication where the content and presentation is 'native' to the publication i.e. it looks and feels like editorial. These used to be called advertorials. Transparent labelling is key.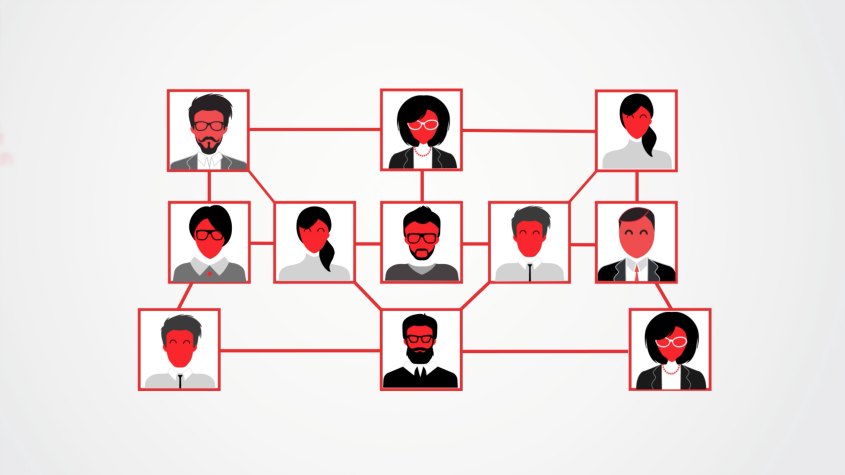 9. Know your employment arrangements
The question of who is and who isn't an employee can be a challenge. The legal status of an individual determines their rights, whether the intellectual property they create is owned by your business and whether their pay should be taxed at source. Remember, job titles (e.g. temps, casuals, contractors and freelancers) may not accurately reflect the individual's employment status.
To add to the confusion, it is possible for an individual to be treated as self-employed for tax purposes but as an employee for the purposes of employment protection rights (and vice-versa).
Ultimately, it is down to the courts and HMRC to determine the correct legal and tax status of an individual. When doing so, they will pay more attention to the substance of the relationship rather than the label attached to a contract.
As soon as a business takes on employees, it has a legal requirement to put in place employer's liability insurance that insures against any illnesses or injuries suffered in the workplace. Such insurance is not required when engaging self-employed contractors or 'freelancers' but, given the difficulties sometimes with distinguishing between the two, many businesses take on policies that cover liability suffered by both the employed and self-employed.
10. Avoid shareholder disputes
A key area of risk for nascent media businesses is from shareholder disputes. Shareholder disputes are not uncommon in early-stage businesses but this risk can be reduced if the rights and obligations of shareholders are properly documented in a shareholders' agreement and/or the company's articles of association. It is particularly important to clearly document:
director arrangements
who can make key decisions
the procedures for issuing/transferring shares
what happens if an employee/ consultant shareholder leaves.
For more from this series visit our Media in Focus hub
About Wiggin
Wiggin (external link) is the largest full-service media law firm in the UK. We have built a reputation for being one of the best commercial advisors in the industry, and are recognised as the go-to brand for any creative business trying to harness the value of engaging content or emerging technologies.
Find out how to protect your business against common risks over on our Hiscox Business Insurance page
Disclaimer:
At Hiscox, we want to help your small business thrive. Our blog has many articles you may find relevant and useful as your business grows. But these articles aren't professional advice. So, to find out more on a subject we cover here, please seek professional assistance.