Blossoming tech industry ray of light in economic gloom
---
3 min read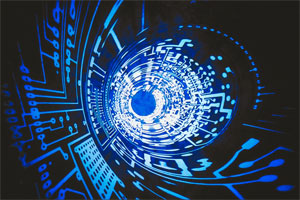 If I had any lingering doubts that the London tech scene is really starting to take off, they were quickly dispelled when I arrived at the London Web Summit last Friday. Chatting to start-up founders, investors and developers among the 1,500 delegates who were there, I was blown away by their energy and enthusiasm – and above all – their optimism.
The event was targeted at startups and small businesses, but drew attendees from across Europe and even from over the Atlantic. It took place just down the road from Silicon Roundabout, the glowing electronic heart of the capital's booming tech business.
Hats off to the organisers – they had a packed programme filled with heavyweight speakers. They included Joanna Shields, the CEO of Tech City, who talked about the new generation of tech entrepreneurs who are starting to take the industry by storm.  Joanna said: "The economy's been tough for a long time. There's a new breed of business builders out there saying: 'We're not going to wait for big companies to start hiring again, or for government to get us a job. We're going to take control of our own destiny.'"
Tech City, the government-backed initiative to help nurture startup hubs and market this country as a place to set up a tech firm, has already had an effect. A number of speakers said it has helped validate the UK tech industry, both to international investors and potential participants alike.
The idea that London is becoming the heart of the tech startup scene outside of America has been lent considerable weight by Google's decision to locate its Campus here, as well as Amazon's choice of London for its R&D hub, the Digital Media Centre.
But it's also been seen in the fact that more people see the London tech startup scene as worth pursuing a career in. People have been leaving jobs in investment banking and management consultancy to join startups, said Passion Capital's Eileen Burbidge and OneFineStay's Greg Marsh in the panel discussion on the state of the London tech scene.
I got to see at first hand the energy, imagination and passion of some of these startups when I acted as one of the judges of the startup competition. After four really interesting 4-minute pitches, the judges opted to award the prize to Flubit, the online discounting site. The judges were really impressed by the presentation made by Flubit's livewire CEO Bertie Stephens, but we also thought Flubit has the biggest potential to shake up its market, is championing the cause of consumers, and could really take off in the next two years.
I really look forward to seeing how the London tech hub story plays out over the coming months and to catching up with many of the people I met at the Summit. They prove there is some good news to tell in austerity Britain after all.
Disclaimer:
At Hiscox, we want to help your small business thrive. Our blog has many articles you may find relevant and useful as your business grows. But these articles aren't professional advice. So, to find out more on a subject we cover here, please seek professional assistance.