Our professional indemnity policy for marketing and media professionals is tailored to meet the needs of professionals working in marketing, media, advertising, consultancy, business development and market research.
The simplest mistakes can be the most damaging. Marketing, media, advertising and communications professionals are particularly vulnerable to claims of negligence for simple errors. This could be where a client believes you've made a mistake when booking in an advert for them or where you have to defend a claim for copyright infringement for not having the right permissions in place. At Hiscox, we understand that situations like this can happen to anyone, no matter how experienced you may be.
Our professional indemnity policy for marketing and media professionals can help protect you against the cost of settling or defending a client's claim that there is a problem with the work you have done for them.
Why choose Hiscox marketing and media professional indemnity insurance?
Our policy will cover you for:
Unintentional breach of a written contract – for example if a client claims your work doesn't fit the agreed brief (not available for publishing or broadcasting companies)

infringement of intellectual property rights – for example using content from a website or publication without permission
negligence or breach of duty of care – making a mistake in your work or giving bad advice
breach of confidence – sharing confidential or sensitive information without consent
defamation – making false or damaging claims about a person or organisation
civil liability – if a claim occurs because of your business activity for a client and we haven't specifically excluded it, it's covered.
More information about Hiscox Professional Indemnity Insurance
Protect your hard-earned reputation
Hiscox Professional Indemnity Insurance for marketing and media professionals includes free crisis containment cover. This provides access to specialist public relations support if a covered claim looks likely to damage the reputation of your business. So, should the worst happen, you can let the experts manage your response to events while you focus on running your business.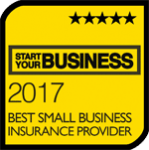 Get a professional indemnity quote online
0% interest on Direct Debits
Immediate coverage and documentation
No admin fees if you amend your policy
Need more help? Speak to our UK-based experts. Call us on 0800 2800 351
Mon - Fri, 8am - 7pm, Sat, 9am to 2pm, excluding bank holidays. Calls are free from a landline and some mobile contracts
Your policy
We want you to understand the PI cover we offer for marketing and media companies. They are covered under our professional indemnity policy for marketing, advertising and communications companies.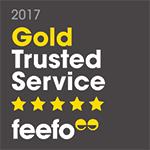 What is your profession?
Find out more about the professional indemnity insurance covers we offer to a wide range of professions in the list below. If your profession is not listed, please see our professional indemnity insurance policy for other professionals.