For more than a decade we have been providing professional indemnity policies direct to our customers. Our policies can be tailored to meet the specific needs of your business, with a range of options available to suit your needs whilst remaining fully compliant with FCA guidelines.
Our professional indemnity insurance for insurance brokers can help protect against the cost of settling or defending a client's claim that there is a problem with the services you have provided.
Why choose Hiscox insurance brokers professional indemnity insurance?
We understand that it's important to make sure your policy is right for your business, and have developed a professional indemnity policy for insurance agents, appointed representatives, and insurance brokerages which can be tailored to a wide range of models and meets financial conduct authority requirements. As a direct insurer we have first-hand experience of providing coverage, both for private clients and members of the public, giving us insight into your business and ensuring that the covers we offer are tailored to fit your needs.
Our comprehensive policy includes cover for:
Negligence or breach of a duty of care, including Negligent Misstatement – Allegations that you have caused a financial loss to your clients through negligence, or cost them through incorrect advice. This can include the incorrect issuing of certifications or inaccurate representations which result in a financial loss.  
Infringement of intellectual property rights – for example utilising documentation that you do not have a right to.
Breach of confidence or misuse of information – where confidential or regulated information is accidentally released or misused.
Defamation – Where reputational harm is alleged by any of your clients or customers.
Defence costs – for representing you before the Financial Conduct Authority or any other regulatory body for any disciplinary complaint which may lead to a claim against you, as long as it  falls into the above categories.
Your policy
We want you to understand the PI cover we offer. Our policy wordings and summaries of the cover we provide can be downloaded and reviewed, but we encourage you to contact us to discuss your requirements if you have any questions on 01904 293 492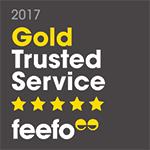 Get a professional indemnity quote online
0% interest on Direct Debits
Immediate coverage and documentation
No admin fees if you amend your policy
Need more help? Speak to our UK-based experts. Call us on 0800 2800 351
Mon - Fri, 8am - 7pm, Sat, 9am to 2pm, excluding bank holidays. Calls are free from a landline and some mobile contracts
Do I need any additional insurance?
Insurance can sometimes seem like something of a minefield. However, you can rest assured that Hiscox provides a full range of business insurance policies that can be chosen to create a tailored package that suits your individual needs. These include office insurance, cyber and data risks insurance, and personal accident insurance, so you can cover all bases when it comes to protecting yourself financially.
More about Hiscox's full range of commercial insurance
What is your profession?
Find out more about the professional indemnity insurance covers we offer to a wide range of professions in the list below. If your profession is not listed, please see our professional indemnity insurance policy for other professionals.