As a professional photographer, you capture treasured memories for your clients. It's your job to make them, their homes, holidays, children and special occasions look their best. Even in an age where everyone has a camera on their phone or tablet, the role of the professional photographer is still vital for those big occasions such as graduations, weddings, christenings and birthdays.
But despite your best efforts, mistakes can sometimes happen. Imagine you are hired to photograph a wedding. You agree in detail the shots you are going to capture. But what if you forget that portrait of the grandparents, or you miss the cutting of the cake? What about if you used the wrong flash during the service and your images aren't sharp enough to enlarge? The consequences of events like these can be difficult and expensive to deal with where photographers insurance has not been taken out. If your clients depend upon you to capture their precious memories, an error may leave them disappointed. You could end up defending a legal action for your mistake and even face a case for negligence. By taking out Hiscox photography insurance you can rest assured that incidents like accidental loss or faults in equipment will be manageable and your business will be able to bounce back.
Professional indemnity insurance for photographers
Hiscox photography insurance is a tailored branch of our professional indemnity insurance policy. It is designed for anyone providing professional photography support services and protects your business against the cost of settling or defending a client's claim that there is a problem with the work you have done for them. Professional indemnity cover can give you the peace of mind that if you face a claim for compensation, whether or not it has any merit, you have the support of an insurance policy in place.
Why choose Hiscox Professional Indemnity Insurance for photographers?
Our policy provides cover for:
negligence or breach of duty of care – making a mistake in your work or giving bad advice
infringement of intellectual property rights – for example using content from a website or publication without permission
breach of confidence – sharing confidential or sensitive information without consent.
Photographers are covered under our professional indemnity insurance policy, which is can be tailored to suit the specific needs of your profession.
Public liability insurance
Public liability insurance for photographers can offer vital protection, as there's no doubt that the work involves a lot of dealing with clients and members of the public. This is because public liability insurance is designed to protect against the cost of paying or defending a compensation claim made by a member of the public (including clients) for injury or damage to property. These claims can be brought against you whether the fault was directly or indirectly yours. As accidents are often unavoidable, you may find you have much greater peace of mind when working if you're protected by this public liability insurance. Some example scenarios of when this kind of insurance could protect you include:
a client claims that they tripped over a piece of your equipment whilst having their picture taken by you, resulting in an injury
a member of the public claims that you dropped a piece of equipment on their car when on a photo shoot, damaging the paintwork.
More about Hiscox Public Liability Insurance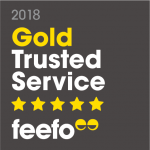 Office insurance
Our office contents policy protects home or office-based small businesses against the cost of replacing or repairing your business equipment if it is accidentally damaged, lost or stolen. You can also add a range of specialist covers to your policy such as:
portable equipment – cover for equipment outside of the office, such as laptops and cameras
business interruption – cover for the financial losses that result from being unable to trade due to an unexpected interruption
equipment breakdown – cover for the sudden electrical or mechanical breakdown of your office equipment.
More about Hiscox Office Insurance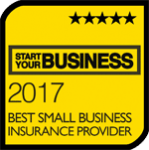 Winner 8 years running
Tailor your business insurance quote
Award-winning claims service
Immediate coverage and documentation
No admin fees if you amend your policy
Need more help? Speak to our UK-based experts. Call us on 0800 2800 351
Mon - Fri, 8am - 7pm, Sat, 9am to 2pm, excluding bank holidays. Calls are free from a landline and some mobile contracts
What is your profession?
Find out more about the range of insurance covers we offer to specific industries and professions in the list below: