If you're a nail technician, you probably take care with your clients – but there's always a risk that something could go wrong. For example, an accident at work could lead to a client becoming injured or ill. The good news is that tailored nail technician insurance can help if you ever face legal action. It can cover the cost of defending or settling in court, giving you the peace of mind and protection you need.
Professional treatment insurance
As a nail technician, you're in physical contact with customers during your work. That means there's always a chance that a customer could be accidentally injured or made ill by your actions or advice. And although this risk is small, if something went wrong, it could mean big problems for your business. This is where our professional treatment insurance can help. It protects you against the cost of settling or defending a claim that there is a problem with your work, including malpractice claims.
Access this cover through our manicurist insurance and get protection against:
A client sustaining an injury because you make a mistake during treatment. For example, you accidentally nick a client's finger and this leads to an infection.
A client claiming they have suffered an allergic reaction to one of your products. For example, because they were allergic to the formaldehyde found in some nail products
A client later claiming they were injured because of a treatment you provided. For example, they claim that repeated treatments with you have damaged their nails.
We offer treatment cover to a huge range of health and beauty industry professionals. If you're concerned that nail technician insurance isn't the one for you, visit our Hair & Beauty Insurance page and select the cover that best matches your business.
More about Hiscox Professional Treatment Liability insurance
Public Liability insurance for nail technicians
If a client or member of the public claimed that your business caused them property damage or bodily injury, there could be serious legal repercussions. This is where public liability insurance for technicians comes in handy. It protects you against the costs of settling or defending a legal case that arises from such an incident. For example, liability insurance for nail technicians would protect you:
If a client were to sustain a personal injury on your premises. For example, if they were to trip on a cable and fall.
If a member of the public were to be injured on your premises. For example, if a person delivering supplies were to trip over an object in your premises and blame you.
If a client's property were to be damaged by your business. For example, if you were to knock over and break an expensive ornament while visiting a client in their home.
More about Hiscox Public Liability Insurance
Employers' Liability insurance for nail technicians
Do you employee other people in your nail technician business? If so, there's always a chance that they could become injured or ill because of something that happens at work. This could result in them taking legal action to seek compensation from you. And if you are exposed for breaking health and safety regulations, you could be prosecuted. Employer's liability insurance can give you the protection you need in these situations, potentially covering the cost of defending or settling legal cases. However, it's worth noting that this kind of manicurist insurance only covers your employees, and it doesn't protect you personally.
More about Hiscox Employers Liability Insurance
Do I need both public liability + Employers liability insurance?
If you employee one or more members of staff, your business is legally required to have employer's liability insurance. Public liability insurance is not required legally, but many businesses that serve members of the public consider this kind of manicurist liability insurance essential. It's worth noting that your employees are not covered by public liability insurance.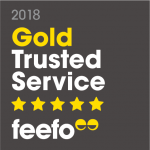 Tailor your business insurance quote
Award-winning claims service
Immediate coverage and documentation
No admin fees if you amend your policy
Need more help? Speak to our UK-based experts. Call us on 0800 2800 351
Mon - Fri, 8am - 7pm, Sat, 9am to 2pm, excluding bank holidays. Calls are free from a landline and some mobile contracts
Personal Accident insurance
Our personal accident insurance is designed to support you, as a business owner, if you or a key employee are unable to work due to an accidental bodily injury. The sudden loss of a member of staff could have a significant detrimental effect on your business. This manicurist insurance policy can help protect against the financial impact by providing your business with a lump sum or weekly amount up to the limit of your cover.
More about Hiscox Personal Accident Insurance
Cyber & Data insurance
As a nail technician, computers might not be an integral part of your business, but you probably still use them for record-keeping or appointment-booking. If you do, there is always the risk of being attacked by a hacker or experiencing a data leak. In these situations, cyber and data insurance could be very helpful. This kind of manicurist insurance protects you against potential legal and recovery costs in the event of an incident, while providing you with year-round peace of mind.
More about Hiscox Cyber and Data Risks Insurance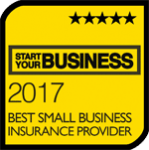 Winner 8 years running
What is your profession?
Find out more about the range of insurance covers we offer to specific industries and professions in the list below: