What is product liability insurance?
Product liability insurance is a type of commercial cover designed to protect against claims of injury or damage resulting from a product sold by your business. Whether you were involved in the manufacture of the product or not, your business could be liable.
If you are involved in the design, production, repair or supply of products to customers, you may be held accountable for any serious defects. Product liability insurance will cover the cost of legal defence and any compensation claims to injured parties. Scenarios which could lead to claims being made are a kitchen appliance malfunctioning and starting a fire, or a faulty toy harming a child.
Public and product liability insurance
Don't let an issue in production signal end of the line for your business. Product liability insurance is included within Hiscox public liability cover. This combined policy protects your business on two fronts; cover against public claims of injury and damage caused by accidents at work and cover in the event of harm caused by a faulty product.
The broader public liability insurance protects your business against claims from members of the public or clients, of accidental injury or property damage caused by your business operations or equipment, or on your premises. 
Get a public liability insurance quote online
Award-winning claims service
Immediate coverage and documentation
No admin fees if you amend your policy
Need more help? Speak to our UK-based experts. Call us on 0800 2800 351
What does product liability insurance cover?
Product liability insurance covers you for the costs associated with claims of illness, injury or damage of property caused by a faulty product your business sold or supplied. Even with careful design and due care, mistakes can happen during production, so it's worth having cover in place to safeguard your business should the unthinkable happen.
With Hiscox, this cover includes:
Up to £10 million of cover –  your business is covered for compensation payable and the costs of defending a claim up to the level of cover you select.

Legal defence costs up to £100,000 – get cover for your legal fees if your business finds itself the subject of a criminal claim for breach of a regulation or statute.
Often, the cost of compensation can cause huge financial damage if the company is found to be liable; when paired with a loss of income due to the damage to the reputation it can be fatal for small businesses without adequate product liability cover.
Conditions of your policy
In order to ensure you have the best possible protection against potential financial loss caused by claims, you should be clear on the conditions of your liability policy. You should be covered if the product was faulty when supplied to you, if you provided customers with adequate safety instructions and terms about returning faulty goods, or if the supply contract you have with the manufacturer covers product safety and quality control.
There are some circumstances which are excluded from standard product liability policies - if the product is faulty because of bad workmanship, for example.
Check the details of Hiscox public and product liability cover: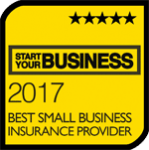 Winner 8 years running
How much does product liability insurance cost?
With Hiscox, the cost of product liability insurance is included in your public liability insurance policy, therefore, the amount of product liability cover you want is something you should consider when selecting your level of liability cover. This can vary depending on the products that you sell and the potential scale of compensation claims.
The amount of cover you need is however much a claim could amount to if somebody was hurt or property was damaged because of your product. This sum can take into account factors such as loss of earnings due to injury, and the cost of replacing or repairing damaged property. Another consideration is whether you are contractually required to hold a minimum level of product liability as a term of a client agreement. Some companies will ask for this cover before entering into a contract.
Public and products liability insurance quotes from Hiscox start from just £55 a year for some businesses (based on policies from at least 10% of our customers). To calculate how much product liability cover would cost for you, run a product liability insurance quote.
Existing customer
If you already have a policy with us and need to get in touch, our business insurance specialists are here to help.
Make a claim
When things go wrong, we're the experts in putting it right. Need to make a claim?
Our claims promise 
Our UK-based claims handlers are here to act swiftly and in your best interests. Find out more about our superior claims service.
Customer Reviews
Our customers have given us a 4.7 out of 5 satisfaction rating and we're proud to share their feedback, read all Hiscox reviews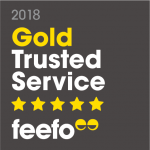 Get a quote for your business in minutes
Award-winning claims service
Immediate coverage and documentation
No admin fees if you amend your policy
Need more help? Speak to our UK-based experts. Call us on 0800 2800 351
Mon - Fri, 8am - 7pm, Sat, 9am to 2pm. Calls are free from a landline and some mobile contracts