Sculpture in the City 2016 launched on June 28 and there are 17 artworks which can be found at 20 locations in the Square Mile. Outside the Hiscox offices at Great St Helens is a work by Sarah Lucas which depicts two large marrows and is named Florian and Kevin. You can read more information on this installation here.
The project is coordinated by the City of London Corporation in association with a number of partners based in the City.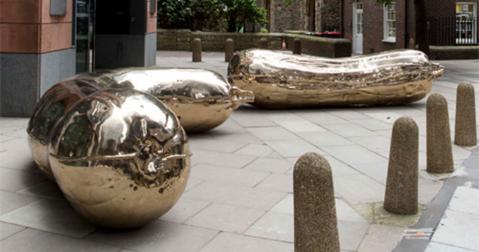 The Hiscox sponsorship of Sculpture in the City is recognised by branding on the information panels for each installation and the project map, staff tours of the works and volunteering opportunities. Alongside this is reinforcing our reputation for supporting contemporary art and making art accessible to all.
Robert Read, has written a blog about Sculpture in the City for the Hiscox Small Business Blog. You can read it here.