Your garden is just as much a part of your home as your house, so with Hiscox Home Insurance you get garden insurance as standard.
Our contents insurance covers garden furniture as well as the contents of your shed and garage up to £10,000, including bicycles. And if you take out buildings cover, the outbuildings will also be covered if they suffer damage caused by falling trees, storm or flood. 

Whether you simply like to sit back and enjoy your garden or take a more active role in keeping it trim, you've probably invested time and money in making it feel like home. However, many householders may find that their existing home insurance falls short when it comes to offering garden insurance cover.
Why you might consider garden insurance cover
Your garden is a vulnerable area of your home. The Office for National statistics recorded that in 2015-2016, garden furniture was stolen in 44% of all thefts outside a dwelling – making it the most commonly taken item in that category.
The contents of your shed and garage, such as lawnmowers and tools, could be worth more than you think and may not be covered by your existing home insurance.
We offer plant insurance and tree insurance – should your greenery be damaged by vandalism, or stolen.
How Hiscox Contents Insurance covers your garden
We'll pay up to £10,000 for garden furniture and outdoor equipment left outside.
We'll also pay up to £10,000 for theft of contents from outbuildings, sheds or garages.
How Hiscox Buildings Insurance covers your garden
We'll restore loss or damage to your garden, including fly tipping, up to £25,000.
We cover physical loss or damage to fences, apart from loss or damage caused by falling trees, storm or flood.
We'll pay up to £1,000 for any one tree or shrub.
If you suffer a loss from your garden, garage or outbuildings, simply call our award-winning claims team. If we can't settle your claim immediately, we'll assign a dedicated claims handler to your case who will manage your claim from start to finish.
To find out more about Hiscox Home Insurance, which includes garden cover as standard, read our policy documents: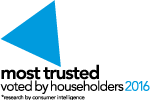 Get a home insurance quote online
Accidental damage for buildings and contents included as standard
Dedicated claims handler assigned to all home insurance claims as standard
Award-winning claims service
Speak to our UK-based experts. Call us on 0800 247 1902
Mon - Fri, 9:00am to 5:00pm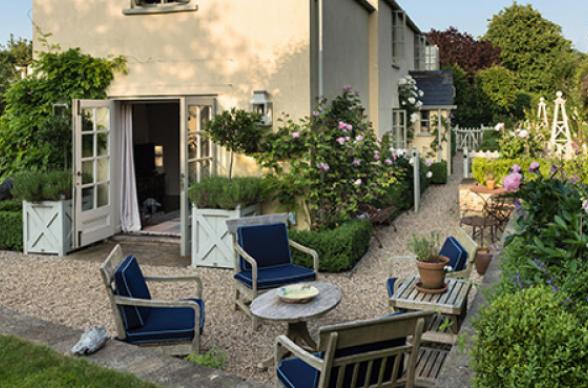 Our guide to protecting your garden
Garden expert Veronica Peerless explains how to make your garden a secure sanctuary.