If your main home is insured with Hiscox, we can provide insurance for your second home too. Both properties will be on the same policy so you'll just have one document to file and one premium to pay. And most aspects of the policy will apply to both properties, so if you've added legal expenses insurance to your main policy it'll also apply to your second home. Things like home emergency cover can be applied to each property individually.
Both properties will benefit from our unlimited cover
To help make sure you're never underinsured, we'll provide both properties with unlimited cover. So whatever the value of your loss, you can be confident you're protected. You only need to list any items, pairs or sets worth £15,000 or more and give us a total value for any jewellery, art and collections.
For certain claims there's a maximum amount we'd pay, including claims for things like tracing and repairing a leak. However, the cover we provide is still higher than most other home insurance policies.
Key benefits of our second home cover:
Unlimited cover – the total amounts we'll pay for loss and damage to your buildings and contents are unlimited unless stated otherwise in your policy documents
No need to list any individual items, pairs or sets unless they're worth £15,000 or more so you don't have to spend time listing everything you own
Home office cover – if you added this to your main home policy
Legal expenses cover – if you added this to your main home policy
No claims discount protection – if you added this to your main home policy
Optional home emergency cover – £1,000 of cover per claim for emergency repairs at your second home
To find out more about the cover that applies to both properties, read your Hiscox Home Insurance policy documents: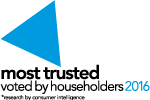 Is this the right cover for your property?
Second home cover is suitable for properties in the UK that are used at least once every two weeks.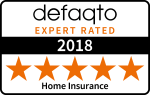 Quote and buy today
To speak to one of our UK-based insurance experts, please call us on: 0800 042 0321
Existing customer
If you already have a policy with us and need to get in touch, our home insurance specialists are here to help.
Make a claim
When things go wrong, we're the experts in putting it right
Need to make a claim?
Our claims promise
Our UK-based claims handlers are here to act swiftly and in your best interests.