Wines to savour this summer
July 21, 2017
With no sign of the summer heatwave ending, Zeren Wilson recommends the rosé, white, sparkling and even red wines to be drinking or investing in while the sun's out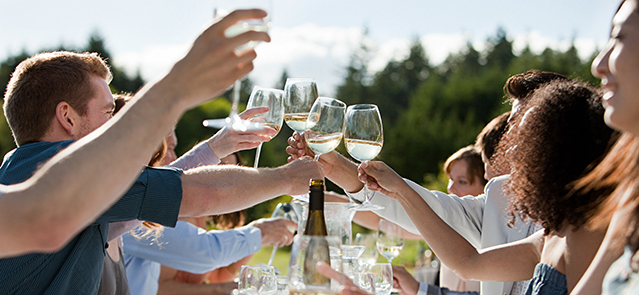 Photo: Alamy
There's something about drinking outside that makes everything just a little bit more enjoyable: warmth and sunshine instantly recall memories of holidays, garden parties and good times. Time to pop those corks and get outside.
Think pink
Rosé is a category often derided for not being a 'serious' wine, as something fluffy and frivolous rather than deserving its place among the finest wines on the planet.
When warmer weather and blazing sunshine are brought into play, rosé begins to look like one of the savviest choices. Aside from the special beauty of seeing the colours of a glass of rosé glinting away in the sunshine, the refreshing qualities of a good glass should not be underestimated.
Rosé has its myriad styles and there are more than enough to reward exploration, although the diaphanous super pale examples, colours flirting around a spectrum often described as 'onion skin' or 'salmon', seem to be the most highly coveted.
The very driest are so pale that there is only the merest kiss of pink, a result of very short maceration time spent on the skins of the grapes, which imbues wines with colour.
Provence will always be regarded as one of the finest spots for rosé on the planet, producing classy and elegant wines that can convert the most avowed rosé avoider.
A good place to start is with Mirabeau Pure 2016, whose elegant bottle without a paper label allows the beautiful subtle pink juice to shine through, or the iconic Whispering Angel 2016 made by Château d'Esclans.
With the rapid improvement of English wines across the board, we should perhaps also offer a nod to a rosé closer to home, and the excellent Chapel Down English Rosé, made primarily with the Rondo and Regent grape varieties.
Pick dry, fresh whites
White grapes with naturally high acidity are the ones to look for during warmer months, such as Riesling, Sauvignon Blanc and Chenin Blanc.
Dry German Riesling is an ultimate summer wine, and the organic vom roten Schiefer 2015 from Clemens Busch in the Mosel is a great example, full of bright lime and grapefruit flavours and with a seam of minerality making this a real lipsmacker.
A wine with a bit more 'weight on the hips' from the New World – in this instance South Africa – can still work, as long as that acidity is still there to freshen things up, such as the Chenin Blanc 2015 from Barton Vineyards, with ripe pear and apple allied to a bright citrus core.
Sancerre is the kind of wine that shows off the best facets of Sauvignon Blanc, with a cool, breezy grassiness and a thirst-quenching quality that summer demands.
Domaine Vacheron is one of the most highly regarded producers, and everything they produce is top draw. Try their current Sancerre 2016 for a benchmark example of what this appellation can achieve at its very best.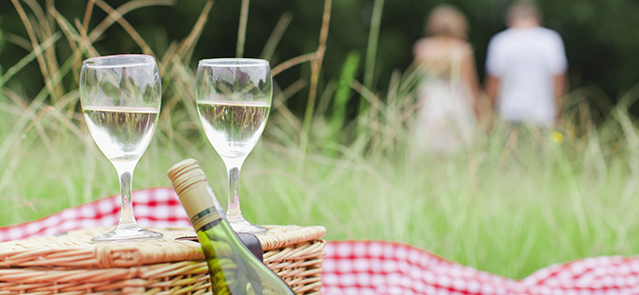 Dry German Riesling is an ultimate summer wine. Photo: Alamy
Grab the ice bucket for reds
When it comes to reds, lighter styles such as Beaujolais and Pinot Noirs fare well when slightly chilled, so don't be afraid to get the ice bucket out for reds as well as whites.
Fleurie 2016 from Bouchard Père et Fils is a classic example of the Gamay grape of Beaujolais, and the wines from this producer tend to be some of the lightest and most delicate, brimming with strawberry, raspberry and cranberry nuances.
Pinot Noirs from Oregon produce some of the most highly regarded in the US, the climate often touted as being akin to Burgundy, the home of this thin-skinned, cherry-scented grape.
The wines are never cheap, but well worth getting stuck into if you're treating yourself (or others), and one of the top producers is Cristom, with its Mt. Jefferson Cuvée 2013 delivering all of the crunchy, vibrant red fruits associated with the varietal at its best.
A burly, ballsy red for the big charry flavours of the barbecue is always handy, and one of the best I've tasted is Acústic 2014, from Montsant in Spain, made with Carignan and Grenache. It's hefty, richly deserved, and packs an impressive 15% ABV, yet still manages to retain freshness and verve.
Toast the summer
Finally, good sparkling wines are the ideal sharpener to slake the thirst as well as for getting that party started.
Let's start with an English sparkler, Herbert Hall Brut Rosé, from a nine-acre vineyard in Marden, Kent, and made with the three Champagne varietals (Pinot Noir/Chardonnay/Pinot Meunier) – a dazzling wine to set the mood for a barbecue.
The Graham Beck Brut is an ever-reliable winner, a South African winery of some distinction, and Lindauer Special Reserve Brut Cuvée is another banker for party orders, a consistently good-value quality sparkler from New Zealand.
When the sunshine is beating down, keeping everything beautifully chilled is a fine credo to keep in mind – you can never have enough ice buckets.
Your wine collection is automatically covered up to £10,000 with our home insurance
Zeren Wilson is a writer and wine consultant whose work has appeared in the Evening Standard, The Guardian, Noble Rot and Completely London. He runs Bitten & Written