Why everyone should enter the Evening Standard Art Prize
August 15, 2018
We catch up with Evening Standard Digital Arts Editor Jessie Thompson to find out how the Art Prize is helping previously unknown artists gain recognition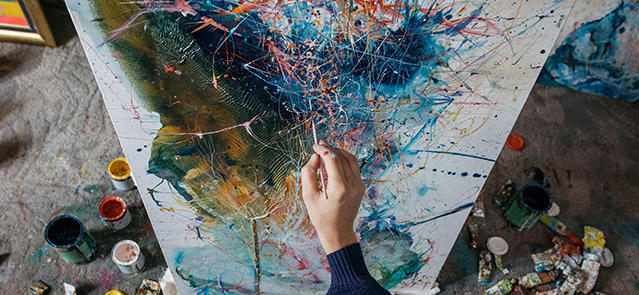 Photo: iStock
For every Hirst, Hockney and Kapoor there are a myriad of artists who never make it, maybe due to not having the right contacts, enough money or a foot in the door at the right time. But what if you could change that?
'There are so many barriers to entering the art world: economic barriers, not knowing people, not having a network. The Art Prize is about giving artists a real opportunity to break into the industry,' says Jessie Thompson, Art Prize judge and Evening Standard Digital Arts Editor. 'We started the competition to give undiscovered artists a push.'
Full of opportunity
Now in its second year, The Evening Standard's Art Prize competition in association with Hiscox is offering £10,000 in cash, a lifetime National Art Pass and one year's fine art insurance.
For last year's winner, HelenA Pritchard, the opportunity proved to be life-changing. The South-African artist had been making art with modest success for many years, but it wasn't until she won the Art Prize that her career took off. In the last 12 months, she's had several exhibitions, including a recent show at The Hospital Club in London's Covent Garden.
With entrants asked to create a work inspired by the word 'London', Pritchard's To Make a Sculpture is an abstract painting that represents the 'exciting city full of opportunity' that she moved to more than 20 years ago.
March of progress
This year's competition looks beyond London, with the theme of 'progress'. Plus, there are two new judges – bestselling author Olivia Laing and portrait artist Chantal Joffe – bringing the total number to six. According to Thompson, they'll be looking out for art that challenges them, 'that makes them think about the theme differently.'
'Politics, technology, everything is always changing,' she says. 'So, the theme speaks not only of the world of art, but the world as a whole.'
Robert Read, Head of Art and Private Clients at Hiscox, adds: 'We wanted to build on our previous work with ESI Media to create an initiative that would put us at the centre of the arts community.' 'The Evening Standard Contemporary Art Prize competition does just that, giving us direct access to a premium and passionate audience, all while giving up-and-coming artists a once-in-a-lifetime platform to further their development.'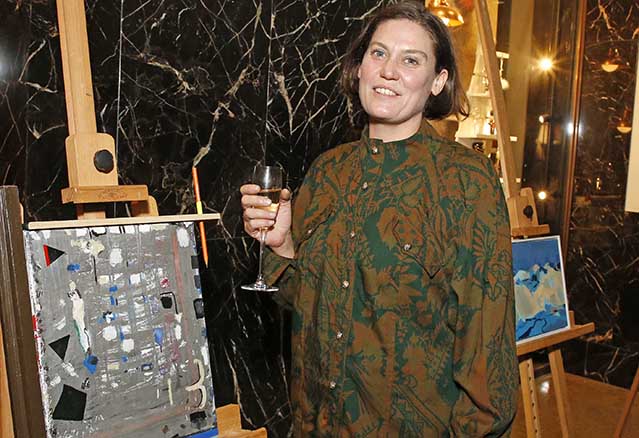 HelenA Pritchard with her winning piece To Make a Sculpture in 2017. Photo: Nigel Howard
Open to all
The judges have two criteria: first, has the artist successfully reflected the brief? Second, have they followed the rules – which are very simple? Paintings, drawings and sketches are all accepted, so long as they're no larger than size A0 (841 x 1189 mm) … and that's pretty much it.
According to Thompson, the judges were determined to make the Art Prize as open as possible. 'There are a lot of art competitions catered to established artists, like the Turner Prize,' she says. 'But breaking into the art world can be quite difficult.' The solution was to make the competition completely free to enter, so that way it was accessible to everyone – no commission, no fee, no hassle.
The resulting tide of submissions, ranging from impressionism to minimalism, help highlight the Art Prize as a democratic competition. 'I spoke to so many people last year who said, "I do art in my spare time, I've been to art school," but they didn't enter the competition,' says Thompson. 'If you win, it could be life-changing – so just do it!'
The Evening Standard Art Prize is open until 30 September
Learn more about Hiscox fine art insurance