A guide to buying photography as an investment
April 13, 2018
Hailed as the most democratic of art forms, photography is a hot market with a new-found appreciation. But should you buy vintage or contemporary and what makes a photograph worth hundreds of thousands of pounds?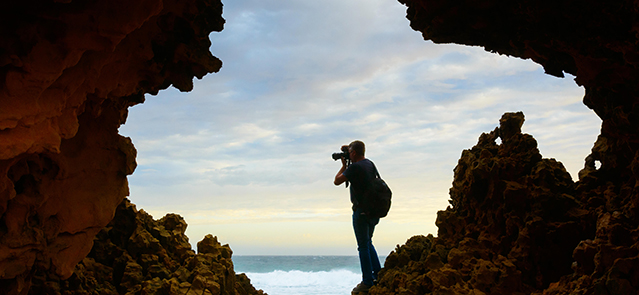 Photo: Alamy
In a centuries-old art market, photography is the new kid on the block. 'Photographs as a collectable art form only began in the late 1970s early 1980s,' says Brandei Estes, head of photographs at Sotheby's auction house in London.
'In the 1920s, photography was used by the likes of Man Ray and Brâncuşi as part of their artistic practice, to help develop ideas. For the wave of photojournalism in the 1930s through to the 1960s, the purpose was for publications – the same with fashion photography. It wasn't meant to be owned and put on the wall.'
All of this has changed over the past 40 years. Photographers are increasingly seen in the same light as painters and sculptors, recognised for their contribution to art history's narrative. 'People in general are more comfortable with the medium of photography. We're so used to digesting images now – particularly with smartphones – there's a new-found proximity and familiarity,' explains Estes.
'It's easier to understand a photograph than a painting. People can fall in love with an image and it feels like there's been a natural move towards that in collecting – I'm seeing more and more new buyers.'
While photography may be a more accessible form than fine art, it does offer a seemingly endless array of formats and price points. For those looking to start a photography collection, here's some advice to put you in the frame…
What should my budget be?
Because it's such a new market, photography offers a range of buying opportunities for the would-be collector. Estes reveals that she sold a photograph in London recently for £250,000. 'If you want to play at this end of the market there's room for that, but equally if you've got £3,000 don't be afraid to look at our sales.'
'If you take £100,000 to my colleagues in the Contemporary Art department and you want the best of Damien Hirst, they might struggle,' says Estes. 'But if someone offers that to me, honestly it's like Christmas.'
With £100,000, Estes says that a collector can buy key works from a variety of top photographers. 'But as the market is growing, that might change over time. A lot of buyers are finding themselves priced out of contemporary. Potential clients want ownership and to be involved in the arts so photographs can be a great starting point. Our data on first-time buyers show those starting off with photography go on to build their collections by dipping into other categories like painting and sculpture.'
Whitney Hintz, curator of the Hiscox art collection, reveals that a third of pieces are photographic works. 'They're hugely accessible, and as the subject matter can relate back to everyday life, a little less conceptual. There are a handful of photographers who command prices comparable to top painters.'
How can I research the market?
With every photographer operating in a different way, getting to know the market, as well as the movers and shakers within it, is crucial. 'There is an element of responsibility on the buyers' side to be aware of what they are looking at. And there are a number of ways to do that,' advises Estes.
'All the dealers and auction-house specialists are very approachable and we all know one another – we're like a small grass roots club. There's a huge amount of transparency because we promote our market in a different way than the contemporary market,' says Estes, who believes this more relaxed approach has helped boost confidence among buyers.
'I'll tell them the galleries to go to, the advisors to speak to. I try and communicate to people that they should know what they are buying. Is it a print made by hand or is it made by machine?' While it is possible to train your eye over time, Estes urges buyers to have someone show them the ropes at the beginning. 'It's not a rocket science but it takes practice to know what you are looking at.'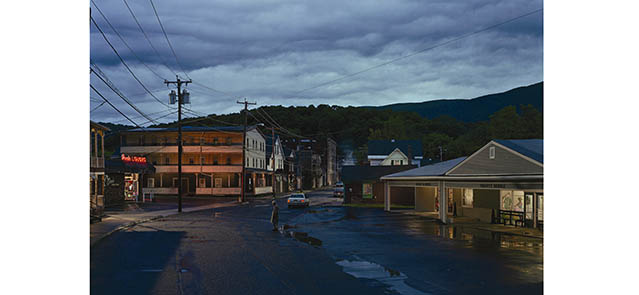 Gregory Crewsden reworks American suburbs into frozen moments. Untitled, 2004. Image courtesy of the artist
With a wealth of fairs, galleries and museums in London, Estes and Hintz both recommend Photo London as a great starting point for would-be collectors. 'That's the fair where you see the best of the galleries working with photographs. People apply from all over the world to get in. It's an offering on a silver plate for collectors. You see galleries from New York, LA, Singapore, Beijing and they're all bringing their best photographs from the year,' says Estes.
Who should I buy?
So who are the big players that collectors can look out for? Estes points to the secondary market, which is involved in the acquisition and sale of work that has been owned previously. The big names for Sotheby's in this market are Helmut Newton, Irving Penn, Richard Avedon and Robert Mapplethorpe.
There are, of course, younger names coming through, such as Wolfgang Tillmans, who exhibited at the Tate Modern last year and is selling at top-end prices. In March this year, Tillmans's Greifbar 27 (2014) chromogenic print mounted on aluminium sold for £465,000 at Phillips's 20th Century and Contemporary Art Evening Sale.
Visit the Hayward Gallery before 22 April to see the first ever UK retrospective of Andreas Gurksy, with his lush large-format works. In 2011, Gursky's Rhine II sold for £2.7 million, which was until 2014 the highest sum ever paid at auction for a photographic work.
Hintz sites American photographer Cindy Sherman as a great example of a strong modern photographer – with her works now selling for thousands of pounds. The same applies for Canadian photographer Jeff Wall and American photographer Gregory Crewdson, whose elaborate photographs of scenes in small towns have reached the upper echelons of the market.
In May, Sotheby's will hold a major photography sale and it will be an ideal place to talk to the experts. For Estes, the tides are changing and she recommends getting involved sooner rather than later. 'Take fashion photography, I remember 15 years ago people would turn their nose up at it. It's now considered an art form, there's a huge demand and people love collecting it,' says Estes.
What should I look out for?
'There's no set cookie cutter for every photographer,' explains Estes. 'Some work in digital, others analogue. And therefore, their print output might be a handmade silver print, another might be an inkjet, some might edition their work, others not.'
'You might have a vintage Henri Cartier-Bresson from 1950 but he didn't make gallery prints to sell until the 1980s. I find people want to buy his gallery prints because they're perfectly made, come in two or three sizes and are consistent – they always have the signature in the same place, they always have the stamp.'
With contemporary work, Estes advises always looking for the signature and if you are buying a posthumous print look for the stamp. 'But with all these emblems and motifs, the experts will tell you – there's nothing secretive or hard to discover. That's why it's nice, we won't be spending 10 years trying to find out if it's a Leonardo da Vinci. We don't have that in our market.'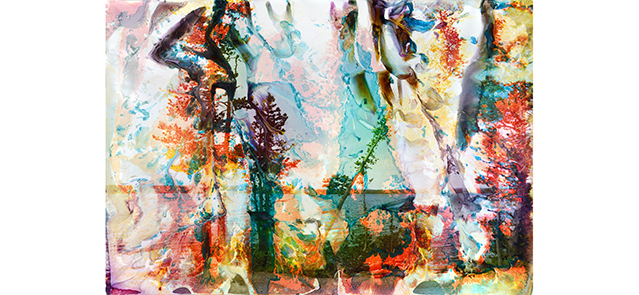 Matthew Brandt, Lewis Lake, WY2, 2012. Image courtesy of the artist and Yossi Milo Gallery, New York
Of course, there are also photographers producing totally unique prints. 'We have a great example in the Hiscox collection by an artist called Matthew Brandt,' says Hintz. 'His works are photographic but they are unique because of the development process.'
How do I look after my collection?
If there's one thing buyers must do, it's get the after-care of their photography right. 'In the way that you buy a photograph and go to the best galleries or auction houses, the same applies with the framer,' says Estes. 'A good framer will know how to use archival materials when framing, offer you anti-UV glass and so on. If you're going to spend a lot of money on a photograph, you're going to have to spend on a frame too.'
For Hintz, photography is a fascinating medium that hangs well in Hiscox offices. 'People understand it. German photographer Thomas Struth is another important figure whose works we have in the collection, alongside Gregory Crewdson.
'Really, it's about what you are comfortable living with,' adds Estes. 'Markets change and we tend to see the photography market going up and up. But buy what you love, that's the real key.'
Find out more about insuring your art collection