The house I grew up in: Abigail Ahern
November 13, 2014
Renowned for her enchanting approach to interior design, Abigail Ahern takes us through her unique style and memories from her own home.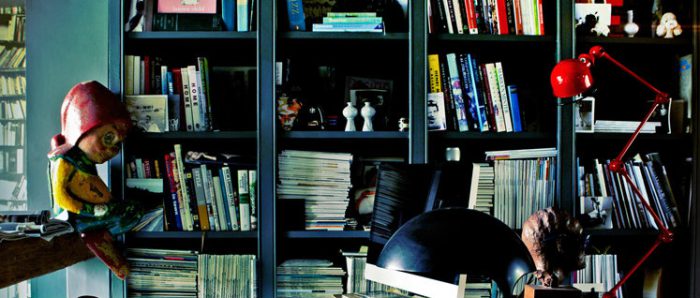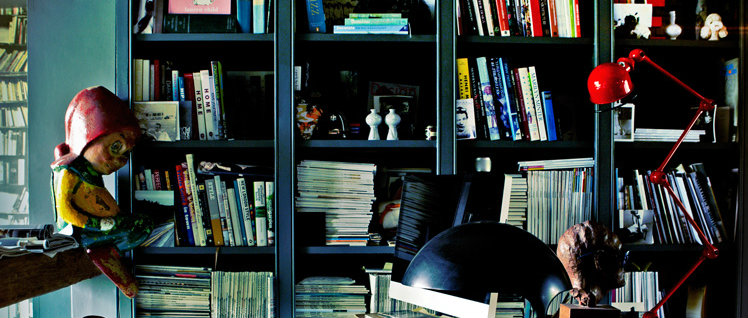 As you grow up, so your home grows with you. In the latest of our series of interior designers and bloggers guiding us through the memories in their homes, we hear from Abigail Ahern.
Abigail is one of the UK's leading designers and has created an exclusive product range for Debenhams, and is regularly lauded for her original interpretations of interior design trends.
In the picture gallery and post below, Abigail takes us through the memories in her house, through her changing approach to style and the sentimental items picked up from a London flea market.
My favourite sentimental piece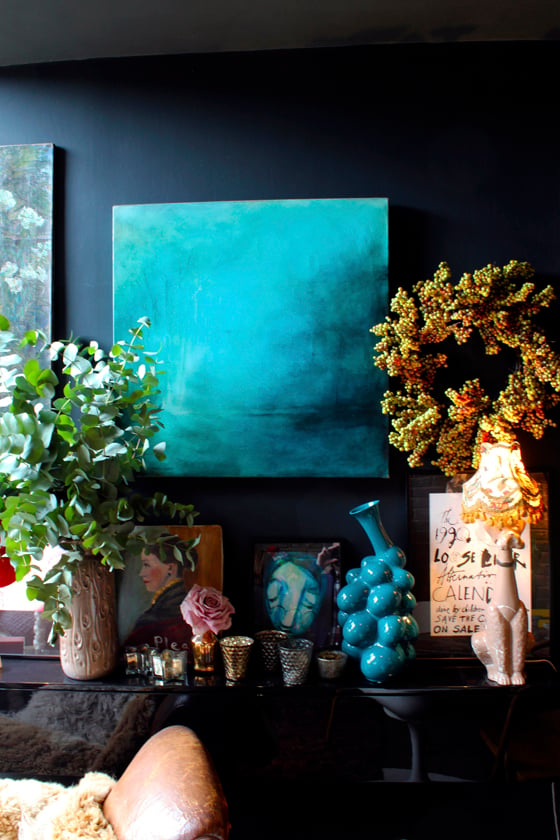 Abigail's story: How her house grew up with her
My style has changed pretty dramatically over the years. At the beginning of the noughties, I was all for very simplistic, Scandinavian, bleached-out interiors, with a touch of rustic thrown into the mix. Nowadays my style is high-octance, glam, eclectic and a little bit cowboy!
My house has completely changed too – I've lived here for twelve years, so it's been through all my different style reincarnations. When we first moved in I opted for that Scandinavian vibe, with the whole place painted white. But then I began to experiment a bit – I painted one wall in a slate grey and the transformation was so stunning that I immediately crossed over to the dark side.
I ditched the Scandinavian look altogether, because I became bored with it. It was also too trendy, which I find far too dull. Now I gravitate towards eclectic designs, and I don't like to follow trends.  You can see that the house has totally evolved as my tastes have changed!
From minimal and white, through shades of grey, and now dramatic dark colours and maximalist. It's recently just gone through another change as I've painted it in my own palette of Abigail Ahern paint colours. Every room is painted in dramatic, inky colours, and now my pad is even darker and more glam than ever, and I love it.
As I've grown in confidence my style has grown with me. My house has become somewhat kaleidoscopic, because I pull from so many different periods and styles. There are no themes, and no rules in my house. I always buy from the heart rather than because something's "on trend". If I have an emotional response to a piece, I buy it, and as a result many of the pieces that I bought years ago are still with me, and have survived all of the style shake-ups.
Some of these old faithfuls are expensive investments that I want to keep forever – like my sofa, or my three-tiered chandelier, which is handmade from tiny little stripes of porcelain. It took the artist three months to make, and is such a thing of beauty. I've had the chandelier for more than ten years now, and it's something I will never tire of.
Not everything is super-expensive though – some pieces are more sentimental, like the sweetest hand thrown ceramic jug I found at a small artist's studio in the Loire, or a portrait I picked up from the flea market in Notting Hill for £20. They've been in every home I've owned since I bought them.
A painting we purchased from a LA gallery has enormous sentimental value for me too. My husband and I originally lived in the Great Lakes in Michigan, and this oil painting depicts those vast American skies and lakes that I so love. Everytime I see it I think of my time there.
Although the style and vibe of my house has totally changed, a lot of my things have stayed with me. I never ever do a huge clear-out and start from scratch, I prefer to evolve my space overtime. When I buy things I love – whether from far-flung places or local fleas – they all have a meaning. Some tell a narrative through the way they are crafted, or their patina, texture and form. Others are mementoes – a beautiful metallic table from India brings back memoires of holidays in the sun, other souvenirs of ambling through mountain top villages in Italy.
When it comes to buying pieces for my pad I never rush into things. I devote time and energy into looking. I think this approach has created a home that is distinctively and beautifully mine.
To me, the interiors that ooze the most style are not perfectly co-ordinated, nor could they brought out of catalogue. This kind of decorating takes time! I scavenge flea markets, auction houses, high street stores and high-end boutiques to find the pieces to fill my home. That way I'm forever surrounded by stuff that I love and value, even while I'm constantly changing up my decorating style.
Read more from Abigail at http://www.abigailahern.org/
Read more from The House I Grew Up In series: