The house I grew up in: Bodie and Fou
November 06, 2014
Leading lifestyle and home blogger Karine Candice Kong, of Bodie and Fou interiors, guides us through the memories she's created over the years in her home.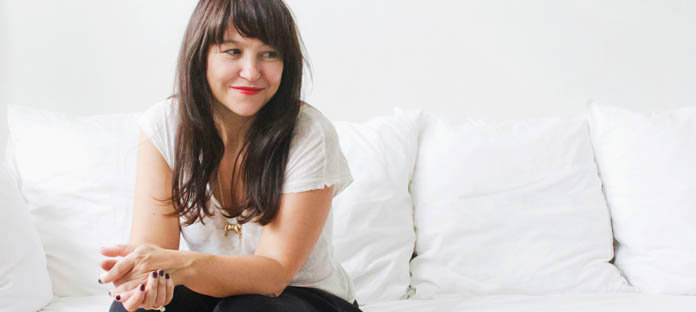 As you grow up, so your home grows with you. In the third of our series of the UK's leading home interior bloggers and writers guiding us through the memories they've created in their home, we hear from Karine Candice Kong.
Karine is the co-founder and creative director of online style and interiors shop Bodie and Fou and regularly blogs her inspiration and styling tips. Click on the picture gallery to see Karine take us on a journey through her family home, from the distinctive pink doors to Bodie and Fou's distinctive white colourings.
Photo gallery: Our bedroom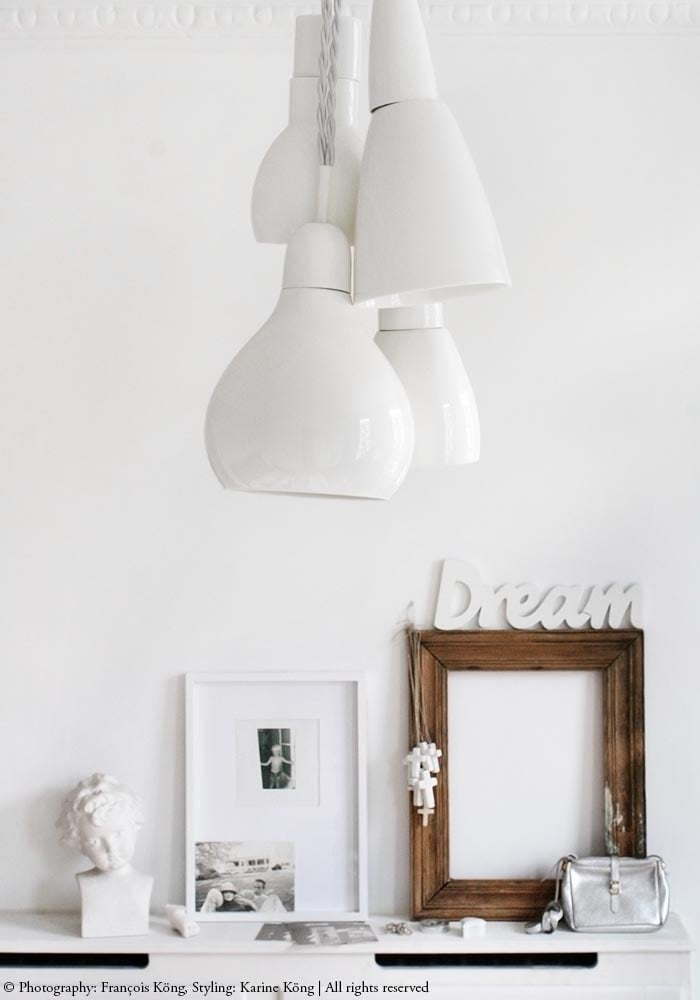 Karine's story: How her house grew up with her
We moved in our first family house in West London about five years ago. We had been living in a two-bedroom flat for 18 months and had been searching for the place we could call home for months. I was about to give up when Steve told me "one more" and that was the one!
It was almost too huge for our little family of three and a dog as it had four bedrooms, a garden, a terrace on the second floor but it's funny how quickly you spread your stuff.
At first, we only did cosmetic changes. I painted all the existing magnolia walls in pure white to brighten up the space, got rid of the heavy curtains in the lounge to replace them with a modern window sticker and painted the kitchen with blackboard board because I really couldn't stand it.
My first project was decorating Mila's bedroom, who was about four years old at the time, and painted one of her bedroom walls in Down Pipe by Farrow & Ball. A very dark grey for a kid's bedroom but which contrasted beautifully with the other walls painted in white and her colourful toys.
Then I tackled our bedroom with a softer grey, white and textures. Some of the rooms had very eighties colours, like bright blue and dark floorboards, which could have been worse but as I suffer from S.A.D. during winter time, I need light and white.
Mila thought the house was becoming too white so we told her she could choose the colour of our front door and she picked the most bubble pink she could find!
It was a good decision – coming home to a pink door certainly uplift your spirits and I loved looking at little girls walking down the street and stopping right in their tracks when they noticed our pink door… priceless.
I love this house. I'm a homebody so I love pottering around our home a lot and I use it a lot to style the BODIE and FOU collection too.
Recently, we've embarked on major (no kidding!) renovations and have converted the loft into a spare room with en-suite, the terrace on the second floor became a home office, adding lots of windows, streamlined the whole space and we are about to finish the kitchen and master bathroom.
I have documented the whole renovations on Instagram under hashtag #bodieandfourenovations and you can see the whole renovations album here on Facebook.
Over four months of renovations and an insane amount of dust but definitively worth it. No room was spared and everything will be different. You can see a sneak-peek of our renovations here.
For more from Karine head to karinecandicekong.com.
If you are making plans to extend or renovate your property make sure you have the best possible renovation insurance cover for your home.
Read more from The House I Grew Up In series: