Top 10 incredible things to order on room service
March 09, 2017
From your own yogi master in Jaipur to a curated menu for your pooch in Colorado, we take a look at some of the most outlandish items that you can request from the comfort of your hotel room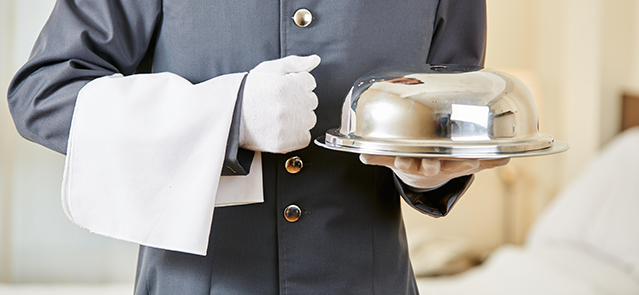 Photo: Alamy
What's the first thing you ask for when you check into a hotel room? Perhaps a call to reception for another pillow or for the laundry service to press a travel-creased shirt? In certain resorts, however, the requests can be a little more extravagant as hotels seek to accommodate their customers' every whim and desire.
Whether it's an in-room bartender, a 'fish valet' service or even a puppy jet lag kit, more and more hotels are raising the bar when it comes to room service. So if you fancy living like a rock star the next time you go on holiday, take a look at our top 10 hotels that are going that extra mile (or five) for their guests.
VR 'n' R
While many of us check into hotels to escape the stresses of the modern world, Conrad Chicago is embracing tech in all its guises. It's offering texting services to increase the speed of communication between guests and hotel staff, the Conrad Concierge App – which allows users access to all of the luxury services available at the hotel – and a Virtual Reality Concierge. This service, the first of its kind worldwide, features 360° video and Oculus headsets, thus allowing guests to virtually try unique Chicago experiences, such as looking at the city from 1,000 feet above ground from the John Hancock Center, before they book them.
When it's always happy hour
Staff at San Francisco's Cavallo Point, a former US Army post turned luxury eco-lodge, can transform your hotel room into a private speakeasy in a heartbeat. The hotel offers customisable cocktail packages and personal in-room mixologists, allowing guests to sip the freshly prepared tipple of their choice while taking advantage of the stunning vistas of the Golden Gate Bridge from the comfort of their room or balcony.
Pet projects
It's not just those on two legs who get to experience the wonders of rock star room service. The Little Nell in Aspen, Colorado takes 'pet-friendly' to a whole new level by providing luxury amenities for your animals, including a curated dinner menu, bedding, a dog-walking service and even a puppy jet lag kit to help man's best friend adjust to the change in time and altitude on the slopes.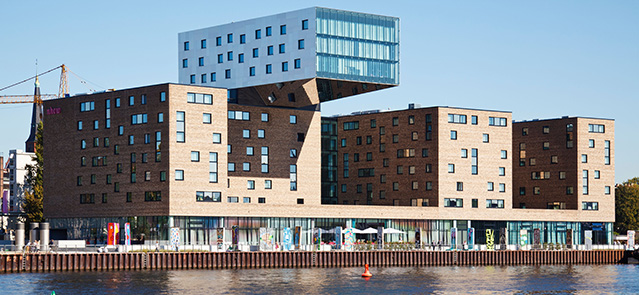 Wannabe rock starts should check in to Berlin's nhow hotel, where guitars and keyboards are available any time, day or night. Photo: Alamy
Jamming with your toast
If you like to rock out on the air guitar and feel that you've missed your calling in life, you'll feel right at home at nhow Berlin. Located next to Universal Music's German headquarters on the banks of the River Spree, this stylish bolthole has its very own recording studio.
With sweeping views across the city, nhow offers a music-themed room service that delivers Gibson guitars and Casio keyboards to your room within a moment's notice, should the urge strike. What's more, there's an ever-present in-house music manager should you need a bit of help with those difficult key changes.
Get your om on
Situated in the Rajasthan desert, the heavenly Tree of Life Resort & Spa gives guests little reason to leave the comfort of their villa. The retreat comprises 13 luxury suites, complete with private lawns, outdoor showers, sunken tubs and their own spa area. Every day, a chef stops by to discuss what you'd like for your four-course dinner that evening, before serving it to you in your own private living area or garden. You can even request a visit from a yogi or meditation master who can give you lessons in the privacy of your own room.
Scent-sational service
When you visit the Viceroy Riviera Maya, rest assured that you'll be leaving fresh and fragrant thanks to the hotel's very own Soap Concierge. The service allows guests to make a selection from a wide array of scents, which change with the seasons (think cinnamon in winter to melon during spring). Each offers a unique property: oatmeal is excellent for exfoliating, lemon is refreshing, and chocolate is great for relaxation.
Staff slice a personalised bar from huge blocks of artisanal soap, which are made according to ancient Mayan traditions and composed of organic ingredients found on the Yucatan Peninsula.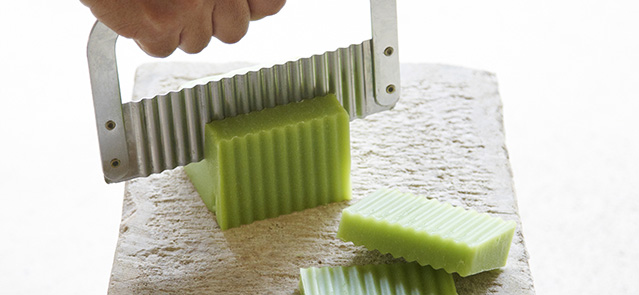 The Soap Concierge at Viceroy Riviera Maya in Mexico can mix a bespoke scent selection for guests. Photo: Viceroy Riviera Maya
What a catch
Could any hotel room be complete without its own fish valet? The Fairmont Vancouver Airport has just the ticket for returning anglers keen to keep their prize catches in pristine condition. The 575 cubic foot fish freezer is kept at a cool -15 degrees Celsius until it's time for guests to transport their aquatic trophy home to show off to loved ones. Over the years, hotel staff have been witness to some truly monstrous specimens, and the valets themselves are overflowing with stories of the one that got away.
The ultimate in booking
The Park Hyatt New York has taken the unusual step of providing intellectual nourishment for some of their non-paying guests. As part of its Feed Your Mind programme – a partnership with book publisher Phaidon – the hotel seeks to educate some of its younger guests by helping and encouraging them to read classic children's books during their stay.
If they so choose, young diners can have a 'book cart' brought to their table, indulge in a turndown service that includes a bedtime story – as well as milk and cookies, naturally.
Decadent dining
It's only to be expected that one of the most elegant hotels on one of the most exclusive islands in the Caribbean offers world-class room service. Guests at Hotel Le Toiny on the island of St Barth – a serene hillside beach escape that boasts 14 private villas – can dine on gourmet cuisine from the comfort of their suite, all the while enjoying ocean views.
The only tough decision is whether to choose beef fillet served Rossini style with potato truffle risotto, fresh Caribbean lobster, or the hotel's famed spaghetti with black truffle. In case you're interested, this is prepared tableside and served inside a giant wheel of Parmigiano-Reggiano that is carved into a bowl before your very eyes.
At Hotel Le Toiny on the island of St Barth, you can dine almost anywhere, including in the comfort of your own sea-facing suite. Photo: Alamy
Feeling clucky?
Six Senses Yao Noi, Thailand, has installed its very own chicken farm to supply organic eggs for guests' breakfasts, a concept that perfectly aligns with the hotel's core values of sustainability and respect for the environment.
Over 200 pampered hens – described by the hotel as 'the happiest you'll ever see' – have the luxury of their own music system, a 'chicken gym' to keep them in shape, regular visits from a well-respected animal doctor, and are fed solely on organic kitchen by-products, including carrot pulp, vegetable trimmings and organic rice bran. Guests head to the farm the evening before to select their eggs, which will then be delivered to their door ready to eat the following morning. Talk about egg-ceptional service.
Find out more about Hiscox travel insurance