Six of the best luxury journeys for 2017
December 21, 2016
Ever fancied going on holiday by classic train, state-of-the-art cruise liner or private jet? We find out what happens when the journey is as luxuriant as the destination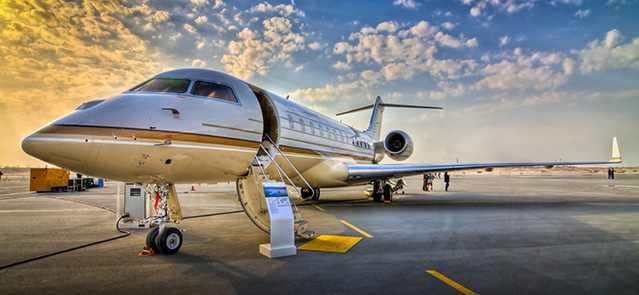 Photo: Alamy
In an age of budget airlines are we forgetting that life's so much more than just a destination? Phil Otterson, president of luxury tour operator Abercrombie & Kent, certainly doesn't think so. He says that nowadays, his customers 'expect the ability to experience far more than on a conventional itinerary, with greater ease and access to some of the world's most remote locations'.
When it comes to high-end travel, those seeking luxury are more discerning than ever. No longer is it enough to provide access to resorts with elegant bathrobes and the finest bed linens, tour operators must also curate every element of each trip. Life's a journey after all, and we've selected the best for 2017.
Tickets please
It's impossible to talk about luxury journeys without at least mentioning the Venice Simplon-Orient Express. Since 1982, this two-day trip from London to Venice has recaptured the elegance and art deco grandeur of the original Orient Express routes, and continues to set the standard for luxurious weekend getaways. But for those who wish to savour the experience a little longer, there's a new route for 2016.
The Belmond Grand Hibernian departs from, and returns to, Dublin, offering two, four and six night excursions. The six-night, Grand Tour of Ireland travels the length and breadth of the country, giving 40 fortunate guests time to appreciate the island's beauty. The view on the inside is just as good, with each of the ensuite 20 cabins fitted out in style befitting a Gaelic king.
Masterful onboard chefs serve dishes inspired by each of the regions the train passes through, and after dinner entertainment is provided in the form of local musicians who'll try their hardest to get you to jig. Whether you do or not likely depends on how many Irish single malts you've sampled from the bar.
Cold comforts
You know that feeling when you're wrapped up warm beside the fire when it's raining outside? Well, imagine it's -20 degrees outside and you're watching wild polar bears play on icebergs while sipping a hot chocolate on your king sized bed.
The Arctic Cruise Adventure offered by Abercrombie and Kent departs from Norway and lasts 14 nights, giving you ample time to acquaint yourself with the local wildlife from a comfortable distance. Guest numbers are limited to 199 to ensure you'll have a balconied room and a space in the 200-seat onboard cinema just in case snow blindness sets in.
Unlike most Arctic explorers, you won't be at the mercy of the elements aboard sailing ship Le Boreal. There's even a technologically advanced stabilisation system to guarantee a smooth ride if the water gets choppy.
Access all areas
Borneo conjures images of deep, ancient equatorial rainforest, inaccessible to all but the infamous population of orangutans. Inaccessible that is, unless you're flying in by private helicopter. Ker & Downey ensures ultimate comfort and relaxation on this eight day tour by flying guests to and from some of the most isolated and exclusive hotels in the world, including National Geographic's Sukau Rainforest Lodge.
When on ground level, you'll have the chance to dive with barracudas and hawksbill turtles on Sipadan Island, take a sunset cruise aboard a private yacht through Tunku Abdul Rahman Marine Park and be introduced to the orangutans by Marc Ancrenaz, the founder of the HUTAN Kinabatangan Orangutan Conservation Programme.
It's the chance to meet people making a difference in Borneo that makes this trip stand out for Ker & Downey's Katy Heerssen, who believes that guests on this trip become 'inspired and transformed by the journey they have taken'.

Photo: Alamy
Chain reaction
There is no better way to appreciate France than by bicycle. Though cycle tours may not scream 'luxury', trips curated by Butterfield & Robinson can be described as nothing else.
Forget struggling up Mont Ventoux like Bradley Wiggins, cyclists on the Champagne Biking tour take life at a slower pace. Breezing through the rolling countryside of the Champagne region, you'll cycle from Épernay to Reims, stopping at every world-famous Champagne house on the way.
After the ride's complete, you'll spend the night at Château Les Crayères, considered by many to be the finest hotel in France, where you'll be served mouthwateringly good food by multi-Michelin starred chef, Philippe Mille.
Join the jet set
If you've made plans for May 2017, cancel them. Wouldn't you rather spend the month sipping cocktails atop a dormant volcano on Easter Island, riding a horse drawn carriage to a Colombian street market that's been reserved just for you, and swimming with whale sharks in the Philippines?
That's exactly what's in store for 50 round-the-world travellers, who'll follow an itinerary carefully selected by Abercrombie & Kent's founder Geoffrey Kent, aboard the company's private jet. Kent, who is also credited with pioneering the first luxury African safari, proves with this trip that he's still one of the best in the business.
Don't want the journey to end?
If you're looking for a more adventurous way to travel than by cruise ship or private jet, how about by paraglider? Nothing will make you feel more like James Bond than gliding over the Musandam fjords to touch down on the pristine sands of the Six Senses resort, Oman.
Book a beachfront villa through Black Tomato and you'll be treated to your own private pool with outdoor shower and uninterrupted views of the sunrise, every morning. After gliding into the resort, you're guaranteed to float out after a week of unspoilt tranquility. Nothing but the gentle lapping of waves against the shore will disturb you, unless you ask it to, of course.
For those looking to continue the adventure, the hotel offers mountain biking in the Al Hajar mountains, canyoning in nearby wadis or another chance to view the bay from the air in a microlight. Or, simply order a signature date martini (stirred, not shaken) from the hotel bar and sit back to work on your tan.
Have you ever been on a luxury travel holiday? What was it like? Let us know in the comments
Find out more about our Hiscox travel insurance