How we roll: What we love about cycling
July 07, 2014
Joyful, addictive and excellent cardiovascular activity… we asked three enthusiasts what they love about travelling by two wheels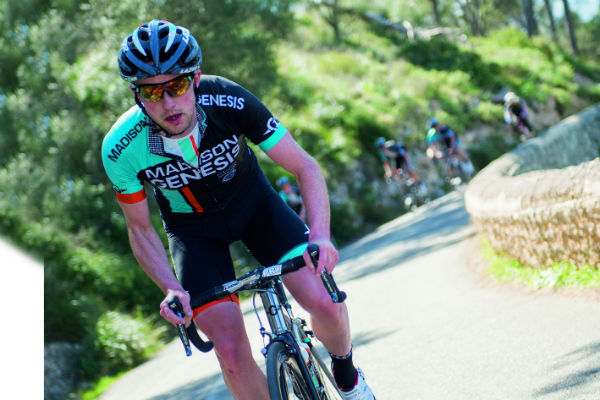 The weekender
Collette Denby, Teacher, 54, Chester
"I've not looked back since my first cycle with the all-female cycling group Chester Fabulous Ladies 18 months ago. I was very apprehensive and couldn't ride far without getting out of breath, but the more you practise the better you become. I'd suggest going for a ride with a friend or joining a local group. The ladies spur each other on and offer support. There are cake stops and a glass of wine at the end of the day too.
"It's wonderful finding hidden treasures, things you wouldn't pass if travelling in a car; I've discovered beautiful villages off the beaten track. I've made new friends and have the confidence to ride further than I could ever have imagined.
"I now have lots of energy and the whole experience has changed my perspective on life: we all need to cherish every minute. I'm a grandmother — don't ever think it's too late to take up new challenges, as scary as they may seem!"
For more on Chester Fabulous Ladies, see www.chesterfabulousladies.blogspot.co.uk.
The urbanist
Ben Robards, Creative Director, 40, London
"I cycle to work and back most weekdays and for fun on occasional weekends. Like swimming and rowing, it's excellent cardiovascular activity, but not many of us can swim or row to work! It's a short ride to the office and it's far more pleasant than either the crowded Tube or the slower bus — plus it's much cheaper in the long run. And it's great for clearing the head before a day at your desk.
"In London, the congestion charge turned a lot of drivers into cyclists, and the Mayor responded by improving cycle lanes. About a third of my colleagues now ride into work, which is great — they all feel better for it.
"Cycling has improved my life in so many ways. It has brought me joy, close friendship, fitness and incredible travel experiences. I've cycled solo from John O'Groats to Land's End and toured in every continent except Antarctica. Having done the 1,000km Fireflies Tour three times, I am proud to be part of a team that has raised more than £1.4 million for leukaemia research.
"Whatever mood I'm in, it's always improved by getting on a bike."
See www.ctc.org.uk/ride or www.britishcycling.org.uk to find local clubs, cycling routes and tips on starting out
The professional
Peter Hawkins, 28, Surbiton (pictured above)
"Cycling began as a hobby and has since become my job; it will always be my passion. I became interested watching the Tour de France as a kid. The excitement and beauty of the sport got me hooked. I ride in the UK-based Madison Genesis Pro Team. We do all of the big races on the British calendar such as the British Cycling Elite Road Series, as well as Union Cycliste Internationale (UCI) races on the continent and further afield. There's also the big pro races like the RideLondon-Surrey Classic and the Tour of Britain. I'm hoping to compete at the Commonwealth Games this summer.
"Winning my first race was special because it was so unexpected. Fast forward ten years and I'm in a group leading for most of Stage 3 of the Tour of Britain. Approaching the finish with Bradley Wiggins and his team chasing behind was the biggest moment of my career.
"I live in Surbiton and the roads in Surrey and Kent are fantastic for training. There's some stunning scenery in the UK. Cycling is often the best way to take it in. You can smell the air, hear the sounds and feel the changes in landscape."
DID YOU KNOW: YOUR BIKE IS COVERED — WHEREVER YOU ARE
If you have a Hiscox Home Insurance policy, it provides worldwide cover for theft, loss and damage of possessions, even when you take them away from home temporarily (for up to 60 consecutive days).
Also good to know: You have full cover of up to £2,500 per bicycle away from home, including accidental damage. For more information about your cover please check your Hiscox Home Insurance policy wording.