Why a little caution can save a lot on buying homes overseas
January 08, 2015
Mar Bonnin-Palmer, a foreign exchange specialist at moneycorp, looks at ways to avoid some of the pitfalls when buying abroad.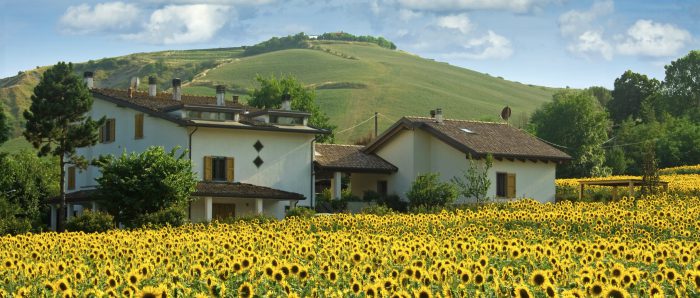 Persuasive factors such as a strong pound, depressed property prices on the continent and the unpredictability of the British weather have made the purchase of a second home abroad as popular as it's ever been.
France is still the most likely location for Brits looking to buy abroad – according to research from moneycorp and Savills – and accounted for 25% of those surveyed who each paid, on average, £161,000 for their property. Spain also showed strongly in the survey, while other overseas holiday home hotspots included countries such as Portugal and Italy.
While now could be a good time to buy that second home in sunnier climes, there are a number for pitfalls to look out for, not least the logistical challenges of a foreign legal and financial system to work through. In addition there are the language barriers, cultural differences, as well as the physical distance between you and the property.
Tips for buying a second home
If you have decided a second home abroad could be for you, it helps to start out with a clear idea of what you want. Is it purely a holiday home? Will you want to let it out when you're not using it? Are you looking for capital growth from the property? Have you considered your budget, and does this include any maintenance costs required?
The estate agent's old adage of location, location, location applies just as much to that second home and you need to consider whether the place you're looking at is well placed for good travel links. How close is the nearest airport for a budget flight? And what are the local healthcare, shopping and entertainment facilities like?
Also consider taking out second home cover to ensure your property's contents are insured when you leave it unoccupied.
Paying for it
While you may spend hours deciding on a holiday home or retirement property and scouting out your country of choice, you also need to consider how you'd transfer the money into a different currency to pay for it.
Whether you need a mortgage or you can afford to pay cash, you will need to establish your budget and to do so you will need to bear in mind all additional costs involved in the purchase and ongoing ownership, the most obvious being the taxes and the notary fees. These can change quite regularly; France, for example, is considering a significant hike in the tax paid by second home owners whose property is left empty for most of the year.
Exchange rate in your favour
When purchasing your property overseas, exchange rate movements between the time you agree a purchase price and making a deposit payment, can make or break your budget.
Let's take the euro as an example: on the 10th September, 2014, the euro was at €1.23 to the pound and twenty days later it jumped to €1.28. A client buying a property in France with a £400,000 budget would have saved €20,000, just on this increase alone. This could be enough to pay for refurbishments or possibly the cost of installing a swimming pool.
One tip is to secure a foreign exchange rate upon acceptance of an offer, to ensure you do not end up having to pay more. Foreign exchange rate specialists can offer exchange rates that are typically 3-4% better than can be expected from the high street banks, providing low transfer fees and different ways to buy your currency.
Payments don't stop after the purchase of course. There might be a monthly mortgage to pay in a foreign currency as well as other fees such as maintenance for the property. Additionally, it's important that your property is well insured – particularly if it's left empty for long periods.
Careful planning
Buying a second home abroad can be an exciting, life changing experience. With careful planning you can ensure you stick to your agreed budget and have your dream holiday home become a reality.
For more information on foreign exchange rates and how moneycorp can help you with your overseas home purchase, call 020 7589 3000 or click here to find out more information.
If you open an account with moneycorp before 30th March 2015, you can benefit from free transfer fees for life* regardless of when your first payment is due. *Terms and conditions apply – click here.
For more information on Hiscox offers for moneycorp clients, click here. For more on how Hiscox can help protect your overseas home, call 0808 1631 267, or visit our main site to read about our holiday home insurance.