Getting the right bespoke item for your home
October 28, 2014
There's plenty of resources to add a truly personal touch to any room in your home, says Hugh St Clair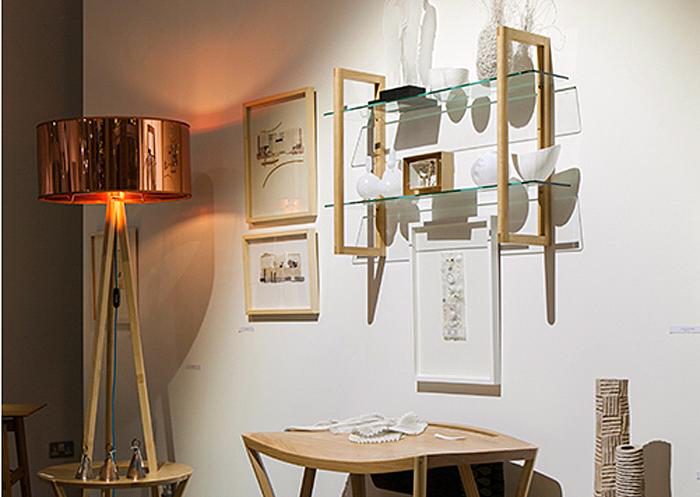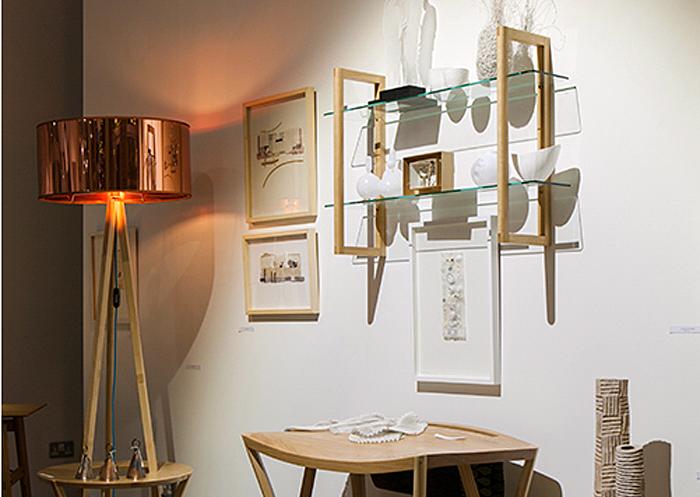 There is an extreme satisfaction to be gained by commissioning something special for your home, whether it is a unique piece of furniture, a specially woven carpet in a favourite colour, or a silver bowl that commemorates a place or an occasion.
However today, when there are so many pieces to inspire and a huge variety of materials, finishes and shapes, coming to a decision can be daunting. A bespoke piece should look good today but be something your children and grandchildren will appreciate too.
Some of us know exactly what we want but for others it's not so clear. Flicking though a magazine such as World of Interior or looking at Pinterest where people post inspirational things and room sets too will throw up ideas.
Will it clash?
One thing to consider is the impact on the room, for example, assessing whether the red leather table you have always dreamed of owning will enhance or clash terribly with your existing furniture. To avoid a clash, start by creating a moodboard incorporating images of the room with images of the furniture or rug you want to commission. Having a moodboard or, in the case of an object, a rough sketch is a good starting point and will help inform the designer.
When looking for the right person to create your bespoke item, the most comprehensive resource is the Contemporary Applied Arts Gallery (0207 436 2344 or www.caa.org.uk). They have a database of 352 craftspeople on their website act and will act as a conduit between designer and client. Click on members and then category then give CAA a call with your budget, time frame, size required and preferred materials.
Thanks to more advanced graphics computer programmes designers and craftsmen can now create a 3D mockup of how something will look. Furniture makers will make a model although there could be an extra cost. Once all is agreed, the CAA confirm the contract with the suppliers.
Household memories
For rugs, Vivienne Westwood, Neisha Crosland and Paul Smith, amongst many others in the world of fashion and interiors, design for The Rug Company (www.the rugcompany.com). However The Rug Company also welcome commissions from anyone with an idea, however wild, to create something for magnificent for the floor.
Give them a scrap of fabric or a photo and they will endeavour to interpret the image into a carpet. Tell them colours you would like – they have over 1000, and one of their designers will bring round a beautiful box of coloured wools and silks to blend into a coherent and fluid pattern. A print out on paper will be sent and if required a small woven sample. Order to delivery time is 20 weeks.
Digitally printed wallpaper looks much better these days thanks to more sophisticated machinery. Surface View (www.surfaceview.co.uk or 0118 922 1327) have an archive of over 8000 images that can be applied to wallpaper. They can also create a design from a client. What works best is an image that could be put into repeat such as something from nature, an architectural detail or an interesting object or any of these that could be combined.
Finally, a specially commissioned piece of silver to mark a special occasion will mean a lot to the recipient. The website of the Goldsmiths Company (www.thegoldsmiths.co.uk) showcases a wide range of talented and innovative makers.
In all cases the best commissions are a collaborative effort. Once you have chosen your artist or craftsmen, prepare to be a bit flexible and trust their creativity and sense of scale.
Hugh St Clair is an interior designer and journalist.Find out more about his work at www.hughstclair.com. Read more from Hugh on the art of picture framing and unique ways to create memories out of beloved objects.
Picture credit: Contemporary Applied Arts Gallery – Christian O'Reilly shelf. Desk and lamp by Angus Ross.
Guest writers may post on this site. The views, opinions and positions expressed within these guest posts are those of the author alone and do not represent those of Hiscox or its employees. The accuracy, completeness and validity of any statements made within these guest blogs are not guaranteed and we accept no liability for any errors, omissions or representations or any liability regarding infringement of intellectual property rights. Our social media house rules which also include details on how to contact us about any concerns you have regarding our social media channels, can be found here.