Alfresco feasting
August 14, 2014
Now is the time to dine outside. Barbecues and picnics mean fuss-free food with big results.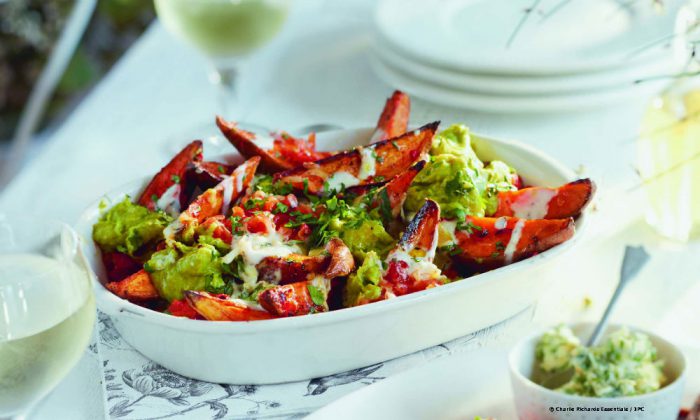 With summer well and truly underway, here's some professional tips to make the most of outdoor dining, whether a barbecue in the back yard or an alfresco picnic with the family.
Good Grilling
Trade tips from Tom Brooke, founder of Red Dog Saloon barbecue restaurants:
"Quality matters. I always use British meat. Besides anything else, locally sourced meat simply tastes better and fresher.
"Choose charcoal made from natural wood – the taste you get is much better than from the instant barbecue briquettes.
"If I'm serving a whole chicken or a shoulder of lamb, I'll cook it in the oven before finishing it on a hot heat on the barbecue, which gives it a great flavour. Less cooking means you get to spend more time with your guests.
"Keep your marinade simple: lemon juice, olive oil and salt and pepper. Or try a dry-rub combination of herbs, spices and garlic for a salty, aromatic flavour.
"Barbecue is an outdoor food, so make the most of it. I like to load the meat into sandwiches with coleslaw and salad."
Red Dog Saloon has two restaurants in London: Hoxton and Clapham: www.reddogsaloon.co.uk
Perfect Picnics
Think of a picnic as a small, transportable party. Once you have the who, when and where, the what – your delicious fare – should be all about leisurely grazing. Include plenty of fresh fruit and vegetables: picnics are a great opportunity for everyone to hit their 'five-a-day' target.
Prepare just a few dishes but do them well. Pesto makes a tasty substitute for mayonnaise and isn't as dependent on refrigeration.
Small bottles of water or juice popped in the freezer the night before will double-up as chiller blocks to keep food cool.
Lighten your packing with a picnic loaf: stuff a round rustic loaf with your favourite antipasti – mozzarella, sun-dried tomatoes and basil – and leave overnight. Serve in generously thick slices.
Handy to pack, aside from the all-important rug: a bottle opener and sharp knife, salt and pepper, wet wipes, sunscreen, bug spray and a portable radio or dock.