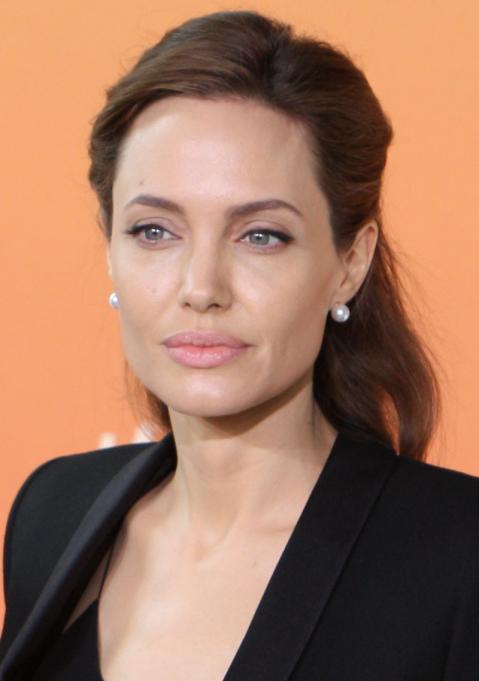 It takes all sorts. Not many link the hobby of collecting with the glamour of celebrity, but lots of famous people are also collectors. Here are ten big celebrities and their very surprising collections! 
Angelina Jolie - Antique Knives
Perhaps destined to star in Tomb Raider, Angelina Jolie is reported to have collected antique knives since her mother bought her, her first dagger when she was just twelve years old. The actress once demonstrated her knife skills on the American Talk Show Conan and it is rumoured that her son, Maddox shares her enthusiasm for Renaissance and Medieval knives, and received his first dagger from his mother for his seventh birthday.
Quentin Tarantino – Board Games
Having decided that collecting lunchboxes would be too expensive, Hollywood director and legend, Quentin Tarantino decided vintage board games took his fancy, especially those that are television and film themed. Tarantino's particular favourites to play are said to be 'I Dream of Jeanie', 'The Dukes of Hazzard' and 'the A Team'. 
Claudia Schiffer – Insects
Spiders probably take the cake for being the most common fear amongst most people, but not for Claudia Schiffer. The model is known to be an insect enthusiast, most notably an avid spider fan. "As a child, I was fascinated with spiders' webs sparkling with morning dew, or just after the rain." Not only are her houses all lined with insect art and her collections of mounted insects, the German model was also inspired by the creepy-crawlies when she designed her knitwear line, with spider web designs featuring on the label.
Tom Hanks – Typewriters
If the 'Forest Gump' star couldn't be any cooler, he is also an avid typewriter fan and collector. He wrote a collection of stories inspired by his love and obsession with typewriters (written on a typewriter of course) and recently released an app for iPads which recreates the sound and motion of using the vintage writers.
Demi Moore – Porcelain Dolls
The actress Demi Moore also has her own creepy collection, owning over 3000 porcelain dolls which are rumoured to be insured for over $2.25 million. It was actually her ex-husband Bruce Willis that began her love for figures when he bought her two Anne Mitrani "sculpture" dolls for $32,000. Not only have that, but the Die Hard star is also said to have built an entire house for his then-wife to accommodate the enormous collection. Moore has called herself 'the world's most high-profile doll collector' with the elite Gene Marshall fashion doll being one of her favourites.
Leonardo DiCaprio – Action Figures
The heartthrob of every 90s teenager, Leonardo DiCaprio is an avid collector of action figures, particularly Star Wars figurines. The most notable part of his collection is the pristine selection of original carded Star Wars action figures, but he also has others, including a rare 1982 He-Man figure. 
Amanda Seyfried – Taxidermy Animals
When most people go to Paris, they enjoy the beautiful architecture, the immense history and romance of the French capital but not Amanda Seyfried. The Mamma Mia star instead spent her time browsing for taxidermy and bought herself a stuffed foal. She has admitted to owning a number of different animals and animal parts, claiming "they're easier to look at when they're dead." Seyfried's future plans for the collection include building a parliament of owls.
Janet Jackson – Pig Figurines
The youngest of the Jackson family, it is not surprising to find Janet Jackson had a weird hobby. The singer is said to have an extortionate pig figurine collection. Rumour has it that the collection began to expand so much that it took over Jackson's house, forcing her to take a break from collecting.
Elton John – Sunglasses
The legendary British musician is never seen without a fabulous and eccentric pair of shades and recently Elton John has revealed he has over 250,000 pairs, having kept every pair he's had since the 1970s. The Tiny Dancer singer explained that expensive electronics never interested him but sunglasses were more his thing. 
Nicole Kidman – Judean Coins
Nicole Kidman oozes elegance from her porcelain skin to her eloquence to her collection of Judean coins. The actress has spoken openly about her love for the ancient coins that have been minted with stamps instead of precision machinery and has an extensive collection.