Identifying fake jewels and fraudulent jewellery
December 01, 2017
Once upon a time, diamonds were a girl's best friend. Nowadays, it's coloured stones like rubies, sapphires and emeralds that compete for her affections. As more diverse jewels and jewellery become popular, the opportunities for fakes and frauds to pass unnoticed into the market grows. We speak to John C Benjamin, independent jewellery valuer, lecturer and jewellery historian, for his advice on how to make sure you're buying the real deal.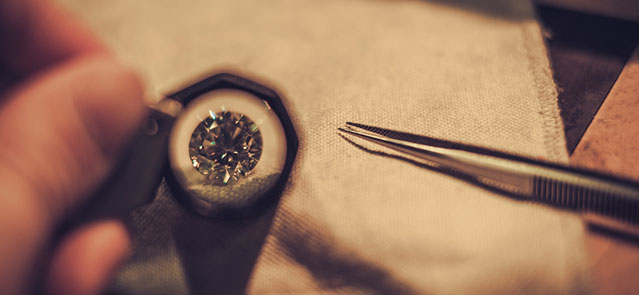 Your grandmother's ruby engagement ring. A Swarovski pendant. A Boucheron bracelet with the name engraved. Which of these do you imagine might be the most likely fake?
Whatever assumptions you may have about the kind of jewellery that can be faked or forged – leave them at the door. Whether an antique, an affordable brand, or jewellery engraved with a designer's name, your pieces could still be inauthentic. For time untold, the counterfeit jewel and jewellery industry has been using clever methods to mimic the appearance of authentic stones and precious metals; and imitating high-end brands to drive up the price of goods.
'A fake is something that purports to be what it is not, while a forgery is the deliberate alteration of a genuine item with the intention to defraud.' John Benjamin explains. 'To put it another way, a piece of brand new jewellery sold as "Art Deco" is a fake while a piece of Art Deco jewellery signed "Cartier" by a back-street workshop is a forgery.'
One of the problems, according to Benjamin, is a tendency towards 'wishful thinking' from the public. People are keen for a bargain, and they forget that if it seems too good to be true, then it generally is. He gives us a short history of counterfeiting.
'Over the centuries merchants and dealers have profited from selling jewels ostensibly worth a small fortune but which are, in reality, near-worthless copies. In the 18th century colourless rock crystals were foiled behind the setting and sold as valuable rubies and sapphires while in the 1920s, synthetic coloured gems were routinely set alongside diamonds a practice which, even today, can fool jewellers. It is the easiest thing in the world to engrave a prestige name such as "Boucheron" or "Fabergé" on the setting of a completely spurious modern copy and turn something quite crude into a bespoke jewel retailing for thousands.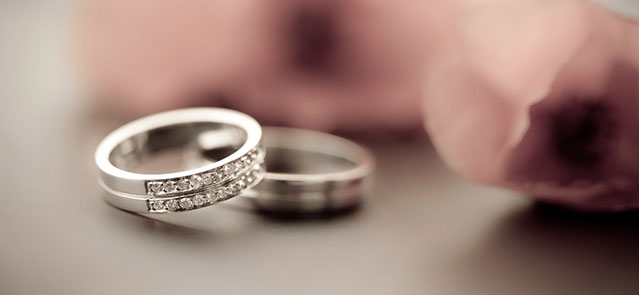 The problem is not only confined to expensive, potentially high-ticket items. Small nine carat gold rings and earrings can easily be set with near-worthless cubic zirconia or moissanites – very difficult to differentiate from genuine diamonds especially when small, or set in recessed channels. Then there's the problem of coloured gemstones like rubies and sapphires which are routinely heated, filled with glass and "treated" to enhance their appearance. The vast majority of modern emeralds are impregnated with resins and oils, making a dull and unexceptional stone appear far prettier and correspondingly more valuable.
Fakes and forgeries are actually comparatively uncommon at the higher end of the market although "antique" jewellery is more often faked today, sometimes using old diamonds and gems in extremely plausible settings.'
So, in an industry where fakes are becoming increasingly convincing, we asked Benjamin for his advice to make sure you always know exactly what you're buying.
A paper trail is vital
'Always ask for a receipt which provides a detailed and unambiguous description of what you're buying. If the item is antique or second hand, insist on the supplier giving you their opinion of date of manufacture. Modifications and replacement gems may seriously devalue a piece of jewellery so do make sure any alterations are clearly noted at the outset.'
Certificates and Gem Reports are crucial
'Established shops, dealers and auction houses invariably sell diamonds, coloured gems and natural pearls with independent gem reports. These reports state key specifications such as the weight, colour and clarity of the stone in question. If a gemstone is not accompanied by a gem report, assume it is probably treated. Always bear in mind that a diamond or a sapphire is just like a car: paperwork is vital when selling it on. A decent stone accompanied by an independent grading report from a leading internationally respected laboratory will be far more commercially viable than another with no paperwork to back it up.'
Buy a decent 10x lens
'This is the best investment you can make. With a little basic training you can quickly learn to examine settings and stones for yourself by checking, for example, that numbers lasered on to the girdles of diamonds match those on a gem report or that settings have not been modified or repaired. While it needs considerable experience to accurately differentiate between diamonds and their simulants, paste (glass) copies are quite easy to spot. Their "moulded" appearance, abraded facets [the wear on the cut edges of a gem], and internal bubbles are strongly characteristic, while real stones often contain natural flaws and crystalline inclusions.'
Buy your jewellery from well-established suppliers
'It is amazing how many sensible people continue to buy jewellery and "investment" diamonds and gems from unreliable and little-known suppliers. As a basic rule, only buy from suppliers whose businesses are long-established, with a sound reputation and a depth of stock which reflects their status. Are they members of the NAJ (National Association of Jewellers), for example, and do they employ an in-house qualified gemmologist? If an auction house, do they hold regular, dedicated jewellery sales? Always ask for a condition report and, if buying a diamond from a dealer or a shop, do make sure that it comes from an ethically sound, conflict-free source. Nobody wants to own a diamond with a dubious history in which someone in the chain of supply may have profited from child exploitation.'
Although the market is changing, and fakes and forgeries are becoming more sophisticated, Benjamin is confident that consumers can easily avoid falling prey to a fake.
'Buying gems and jewels today does not need to be a minefield as long as you take simple steps to ask the right questions. Always bear in mind that you can easily get independent advice from a UK wide panel of qualified specialists who are members of the NAJ.'
Jewellery is not just a high value asset. Whether it's an heirloom, engagement ring, or simply a piece that you love – it's the emotional attachment that makes it special. That's why it's so important you know the real value of what you own, and why you need cover that keeps your precious items protected. Consider Hiscox home insurance for a policy that automatically covers all pieces valued under £15,000, and includes worldwide cover as standard.
John C Benjamin FGA DGA FIRV is an independent jewellery valuer, lecturer and jewellery historian. He has been an accredited valuer for Hiscox since 1999 and is a Fellow of the National Association of Jewellers Institute of Registered Valuers.