Tips from an expert – how to spot a watch forgery
December 04, 2017
In 2013, the counterfeit goods trade was valued at a staggering USD $461 billion with watches among the most commonly forged goods. With the advent of 'super-fake' watches making it harder than ever to identify phony timepieces – we speak to award-winning watchmaker, Robert Loomes, for his advice on how to spot a real from a fake.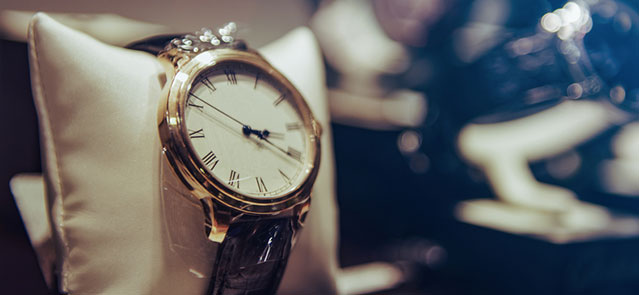 'There is scarcely a part of the market not touched by forgery,' Robert Loomes, vice-chairman of the British Horological Institute explains to us. 'All the well-known Swiss premium brands are frequently forged. But equally, so are the more high-street end of the less expensive quartz watch. There is no getting away from the problem'.
As a watchmaker of nearly four decades, Loomes is more experienced than most at spotting the signs of a counterfeit watch. He has one piece of advice, however, which anyone can take on board. 'If something seems too good to be true, it generally is. If everyone could genuinely purchase your £5000 watch from Fred on the internet at £575, then nobody would pay the full £5000.'
When it comes to counterfeit, trust your gut
One of the attractive things about luxury watches is their exclusivity. And it's well understood that with that exclusivity, comes a price tag. Yet even when spending hundreds, if not thousands of pounds, you may be at risk of buying a high-end fake.
'I used to know a really charming crooked antiques dealer,' Loomes tell us. 'He once said to me "the world is full of people I can fool, I just need one to walk into my shop today".'
Which is not to say that those who buy forgeries are gullible – simply that the people who are selling them can be devious when it comes to sealing the deal.
'I have been mistaken with a fake Panerai [luxury Italian watch brand] once. A good customer of ours bought it in a pub in London, from a smartly dressed gent who said he was getting divorced and needed ready cash. Only when the mechanism was out of the case did I see it was a cheap copy.'
So, while a seller may be keen to convince you that the stars have aligned, and this is the deal of a lifetime – it's always best to proceed with caution.
'If you are stretching your experience in a specialised market then you need to talk to expert, well regarded people – not a nice man you met fifteen minutes ago in the pub.'
Always look beneath the surface
Gone are the days when you could tell a phony timepiece by the misspelt brand name engraved across the face. In fact, with the rise of 'super fake' watches, which are often cobbled together from genuine parts of different models, it's often not until you open the watch up that you can really tell. And for spotting a fake, Loomes tells us, there are no sure-fire signs.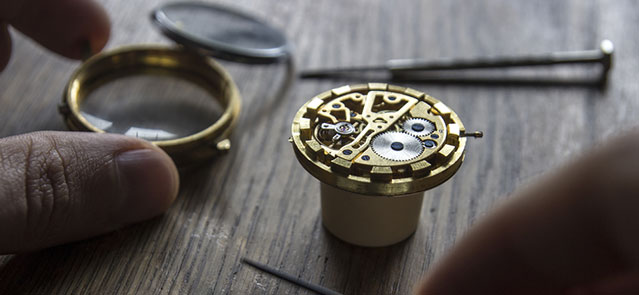 'Forget everything you have been told about looking for forgeries. Many years ago, it was said that you could tell a genuine Rolex by its smooth–sweeping seconds hand. Nowadays all the Rolex forgeries have such smooth-sweep hands.
Sometimes even inexperienced people can spot a fake – a classic example is where a lightweight gold-plated case is in imitation of a solid, heavy, 18ct gold case. It doesn't take much to work out all is not as it should be. But with other examples it can be very hard to tell, especially with dial printing and hands looking very alike at first glance.'
And even if your purchase promises papers that seem to verify its origin, you're still vulnerable to sophisticated forgery.
As Loomes explains, '"boxed with original paperwork"' is not enough to believe in a watch. Now many forged premium brand watches are sold with "original paperwork" including holograms and other branded items like boxes, all designed to look something like the original.
A receipt from a reputable dealer or quality shop, for either a new or a second-hand watch is more valuable. The dealer must be prepared to stand by his sale. If the object is later proved to be fake, the dealer will have mis-sold you the item in law.'
Where to buy your watch
As in the tale of the charming, yet crooked, antiques dealer – Loomes warns against relying on facades. 'Don't be fooled by glamour. Customers have bought fake watches in the most luxurious locations and on every continent. While most forgeries originate in the far East, the watch forgery industry is truly global from Mexico and Brazil, across Italy and India and out to China and Hong Kong.'
The internet has, of course, had a massive impact on the forgery industry, meaning fakes are available on every platform. But while the picture may look authentic, and promise legitimate papers, there's no guarantee when it comes to online.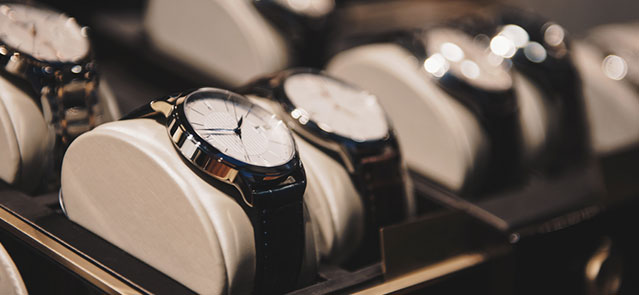 'You are relying on the integrity and good name of the person you are dealing with. There are many businesses in Britain offering a wide array of used, quality timepieces. It is not usually a cheap purchase and personally, I would avoid an internet purchase and go to see the vendor in person, in the shop.'
A problem on a larger scale
If you're buying a watch for an investment, a family heirloom, or simply out of love for the craftsmanship, then the problem with counterfeits is obvious. But forgery is a much larger issue than simply cheating the consumers out of the real thing.
'With forgeries the complexities, which masters of watchmaking take years to perfect, are produced on the cheap in some far-flung country. But one thing is sure. Eventually the copy will fail and nobody will want to repair it. You are naïve if you think these forgeries are not a product of money laundering by ruthless criminal gangs, who are involved in modern slavery, drug running and other nasties.'
And these illegal organisations are making real money from fake products, with some counterfeit watches selling for thousands of pounds.
'The Swiss believe the market for fake "Swiss watches" alone is worth one billion pounds a year. Buying and owning a fake watch is not a "bit of fun". Aside from infuriating the genuine manufacturers and being unrepairable when it goes wrong, it simply generates funds for criminals.'
Whether you consider your watch to be a piece of jewellery, fashion statement or financial investment, you will want to take care of it. If it's the real deal then think about high-value jewellery cover to protect you if the unfortunate happens.
Find out more about Robert Loome's work repairing and restoring antique clocks, or take a look at some of the luxury watches he produces at Loomes & Co.
[1] http://www.keepeek.com/Digital-Asset-Management/oecd/governance/trade-in-counterfeit-and-pirated-goods_9789264252653-en#.Wb-yRrKGNhE#page52