High jewellery at Paris Haute Couture Week
January 18, 2018
Sarah Royce Greensill looks forward to Paris this January where one-of-a-kind pieces of high jewellery, made from the finest precious gemstones, will be on show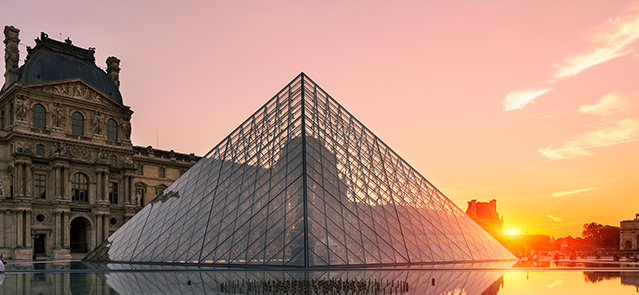 Luxury jewellery houses are descending upon Paris. Photo: Alamy
Every January and July, the world's wealthiest people descend on Paris, their Vuitton luggage fit to burst with chic shoes and designer clothes. For this is Haute Couture Fashion Week – a chance for glamorous globetrotters to show off their latest purchases, as well as snap up the next additions to their wardrobes, sometimes as soon as they're seen on the models.
The Haute Couture fashion shows are an opportunity for esteemed brands such as Chanel, Christian Dior and Givenchy to showcase their highest-quality, handmade creations, most of which have been hundreds of hours in the making. But the most valuable stars of Couture Week aren't found on the catwalks…
For the world's one percent
Behind heavy security in the historic private salons of Place Vendôme and the surrounding areas, Paris's prestigious jewellers present their latest high jewellery to the wealthy one percent who might be able to afford it – starting prices are often six figures – let alone have appropriate opportunities to wear it.
High jewellery, or haute joaillerie, refers to pieces that are one-of-a-kind, made from the finest precious gemstones and hand-crafted by skilled artisans in the workshops of Paris, Italy and Switzerland, often using techniques that are passed down through generations. It's the jewellery equivalent of haute couture, and much of it is designed to be worn with these custom-made garments: whether a diamond necklace to accentuate the neckline of a Ralph & Russo dress, or a brooch designed to be pinned to a Schiaparelli jacket.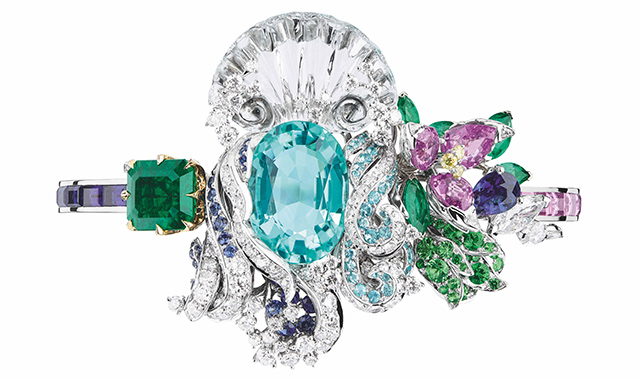 Bracelet Bassin des Nymphes Tourmaline Paraiba from Dior's 2017 high jewellery collection in honour of the Versailles garden
In 1945, the Chambre Syndicale de la Haute Couture (CSHC) set out strict criteria to which houses must adhere in order to be classified as Haute Couture. Still in place today, these include made-to-order designs for private clients involving at least one fitting; at least 15 full-time staff members and 20 full-time technical staff in at least one Parisian atelier; and presenting at least 50 original designs every season.
Sparkling in the City of Light
In the jewellery world, the rules about who can lay claim to the term haute joaillerie are less sanctioned. Five houses – Boucheron, Chanel, Chaumet, Dior and Van Cleef & Arpels – are official members of the CSHC and have been invited to present their collections during Haute Couture Week since 2010.
But a host of other jewellers – from historic houses such as Cartier, Bulgari and Piaget, through to contemporary designers including Repossi, Giampiero Bodino and Dauphin – also showcase their high jewellery in the City of Light.
'High jewellery has been included as part of the couture calendar since January 2010, as a result of a request from a group of jewellery houses,' says Marie Schneier, Communications Manager at the Fédération de la Haute Couture et de la Mode. 'Every season, a day is dedicated to high jewellery on the [haute couture] calendar, thus two exceptional forms of savoir-faire are celebrated within the same week.'
Boucheron's January journey
So, what can we expect from January's shows? Well, 2018 is a big year for Boucheron, with the house celebrating its 160th anniversary. To celebrate, it's hosting an exhibition entitled Vendôrama at the Monnaie de Paris, where Boucheron's latest high jewellery creations will also be shown.
Vendôrama promises to be 'an immersive and interactive journey' through the house's history, exploring craftsmanship, innovation and creativity. 'We didn't want to put on a straightforward retrospective. We wanted to open the Maison Boucheron doors, to reveal the vivid world of our jewellery and our forward-looking vision,' says CEO Hélène Poulit-Duquesne.
'We have sought to provide a snapshot of Boucheron as it is in its 160th year of history and craftsmanship, and we also wanted to project an image of its jewellery in the 160 years that lie ahead.'
Boucheron's signature designs include the Plume de Paon (peacock's feather) necklace – which, first designed in 1883, loops around the neck like a question mark – and its menagerie of bejewelled animals. A sneak peek at this year's creations reveals new takes on both.
Best of all, unlike the majority of high jewellery presentations which are open only to a select few clients and press on a private, by-appointment-only basis, Vendôrama is open to the public.
Chanel's code of conduct
At some houses, such as Cartier or Chopard, high jewellery collections tend to be aesthetically diverse, designed around the characteristics of specific stones. But Chanel high jewellery follows a strong theme, often relating to the Chanel codes that are found across the house's fashion and accessories.
The new collection is firmly under wraps until the big reveal, but with last January's range inspired by the women in Coco Chanel's life, and July's collection based on the yacht aboard which she spent her summers, we can expect something similarly meaningful this season.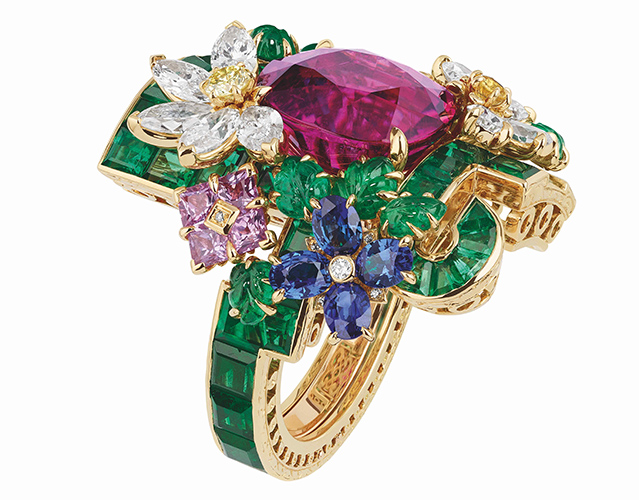 Bague Orangerie Rubellite from Dior's 2017 high jewellery collection sought to emphasise the architectural layout and leafy backdrop of the Versailles garden
At Dior, creative director Victoire de Castellane has spent the last two high jewellery collections delving into the decorative details of the Palace of Versailles, from the opulent interiors to the perfectly manicured gardens. We wonder if there could be a third palatial avenue to explore, or whether de Castellane will find a new source of inspiration for her colourful, whimsical aesthetic? Watch this space…
Haute Couture Fashion Week runs in Paris from January 22 to January 25
Sarah Royce Greenhill is Jewellery and Watches Editor for The Telegraph
Find out more about our jewellery cover