Beyond the Stamp: Six Items For Modern Collectors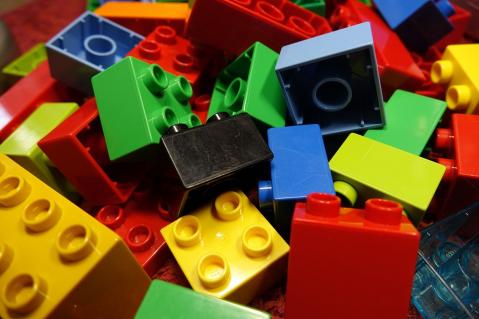 Pop and sport memorabilia collecting has rocketed in popularity over the past half century, but more unusual choices have attracted interest, and hence value, in the collectibles market.
People have been collecting coins, stamps and antiques for hundreds of years. These age old pastimes have been the go-to hobby for those who want to collect, but there are also a lot of new options for budding collectors.
Pop and sport memorabilia collecting has rocketed in popularity over the past half century, but more unusual choices have attracted interest, and hence value, in the collectibles market.
Here are six items that have attracted a new generation of modern collectors.
Funko Pop Figures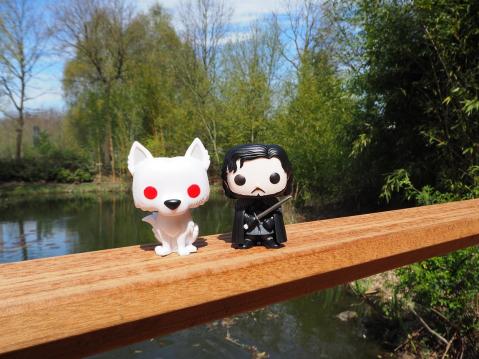 Founded in 1998, Funko Toys is a company that has seen massive popularity and the growth of a collecting community due to a combination of winning lucrative licenses to create pop culture items and the limited edition, highly collectable nature of their products.
Funko makes small vinyl figures which all hold key features such as a large, exaggerated head (sometimes a bobble head), black dots for eyes and no mouth. The designs are cutesy, simplified versions of pop culture characters we all know and love (alongside many obscure characters to appeal to fans of cult shows) which sell for around £10.   
They also create limited edition versions of popular characters, such as toys with a metallic effect or rare 'numbered' Pops with a limited run.
Casual fans collect Pops from their favorite pop culture franchises and shows (such as Game of Thrones, Star Wars and Marvel Comics), but many collectors have become Funko Pop completionists.
Just like other toys and figures, the value of Funko Pops is more when the figure stays inside the box.
Valuable Pops include prototype figures which did not make it to the factory line and limited edition figurines.
Because of their initial cheap price tag, Funko Pop figures have brought in a whole new generation of collectors, and valuable figures can sell for ten times their original price thanks to collectors who will shill a pretty penny to complete their Walking Dead character collection.
LEGO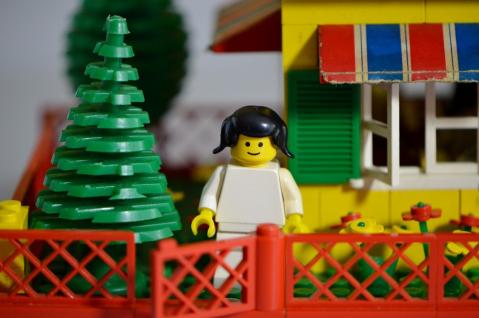 Founded in 1932, Lego has become one of the biggest brand success stories in recent history. Incorporating six theme parks, successful video games, and even an Oscar nominated film, LEGO has become a powerful name behind the simple concept of coloured plastic building bricks.  
LEGO begun to take advantage of its collectable nature in 1978 by releasing collections of mini-figures in various designs, including licensed designs from franchises such as Star Wars. 'Minifigs' collectables have grown a collectable life of their own, with rare figures demanding a big payout – the rare 'Mr. Gold' figurine, released in 2010, can exchange hands for $1,500.  
Rare LEGOs also include sets which are no longer produced, which can rise in value very quickly. For example, a Taj Mahal set released relatively recently in 2008 for a retail price of £200 can now be found online for £1,850.
Dedicated LEGO collectors buy new sets as soon as they are released, and can be quickly rewarded in terms of value.
Pez
PEZ sweets and dispensers were originally marketed as a stop smoking aid, but the plastic dispensers the small sweets were contained in soon took on a life of their own and grew a large audience of collectors.
Though the sweet was created in 1927, the introduction of the iconic PEZ dispenser 'heads' did happen until 1955. The appealing nature of the heads took off, and over 1,500 different head designs have sold to this day.
The first head designs included Father Christmas and Mickey Mouse, but PEZ has expanded their range to include hundreds of designs, including licensed oh-so-collectable ranges such as The Smurfs and The Simpsons. In 2012, PEZ began releasing every single American President in sweet dispenser form to hit the education market.
Valuable Pez dispensers include 'Space Gun' designs which were withdrawn in the 1960s because of a choking hazard and early character designs. Rare and limited edition designs are also snatched up by keen collectors on eBay.
Pez collecting has exploded in popularity since the 90s, leading to several conventions being established around the world.
Lunchboxes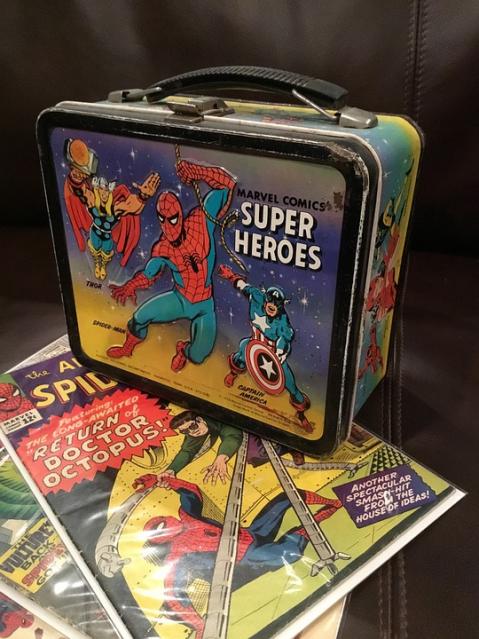 Kitsch lunchboxes are one of the coolest and varied items to collect on the market – with plenty of incredible retro designs to be searched out, and money to be made on the market.  
Lunchbox collectors are often driven by nostalgia, with collectors wanting to recapture a piece of their childhood, alongside the shows and pop bands they loved.
Vintage metal lunchboxes are extremely appealing items: chunky, brightly coloured and featuring nostalgic artwork. Every TV show in the 60s and 70s had a beautifully designed lunch box to accompany it.
The first lunch box made for children appeared in 1935 and featured Mickey Mouse, and the market grew quickly from there. Character lunchboxes experience a lot of wear and tear for obvious reasons, so condition has become a very important factor on the market.
Plastic injection-mould boxes grew in popularity in the 60s and are also a popular collectable, but the charm and quality of metal lunch boxes means that they will always demand more fans, and more money on the market.
Character lunch boxes also included a matching Thermos flask, which has become a huge factor in the value of a lunch box – often doubling the price when included.
Vinyl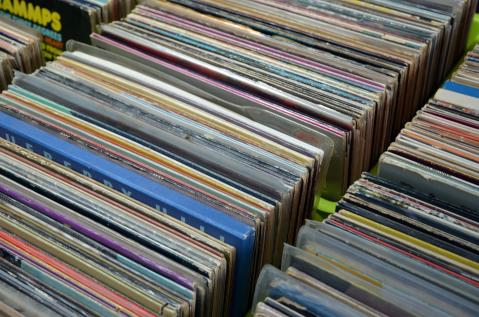 The rise in interest in vinyl records since 2006 has been so fast that it has been dubbed the 'Vinyl Revival'.
Vinyl sales suffered at the hand of compact discs, but once digital and streaming services such as Spotify replaced CDs, many turned to vinyl to hold a physical copy of their favourite singles and albums. Artwork, sleeve notes and all.
Vinyl has always been a popular format amongst music fans, even in the age of cassettes and CDs, but the recent revival has been led by the under 35s, sparking a renewed interest in the record store, browsing records, and locating and collecting rare presses.
Vinyl sales have risen by 260% since 2009, sparked by promotions such as Record Store Day and major supermarkets stocking classic albums and new releases in the hardwearing format.
Stored properly in a plastic sleeve under good conditions, a vintage vinyl record can rise in value depending on the artist and the artwork. Classic contemporary albums are also seeing a fast rise in value.
The vinyl revival has also inspired limited edition vinyl reissues of classic albums, or vinyl collections by major artists such as David Bowie's exhaustive 14 record 'Five Years' vinyl boxset, released in 2015.
Blythe Dolls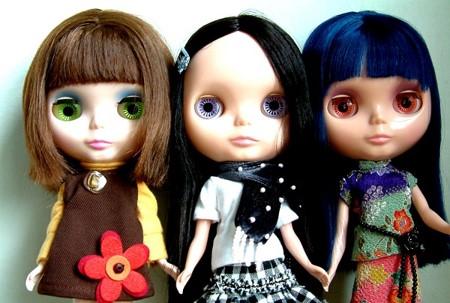 This oh-so-fashionable doll is a hit with adult collectors, and originals from the 1970s can sell for thousands.
The Blythe doll has an iconic design, dominated by her large head, huge eyes and sad expression, reminiscent of Margaret Keane's 'Big Eyes' paintings.
Originally created by the toy manufacturer Kenner, the original Blythe doll, released in 1972, was a commercial failure. The dolls' appeal did not catch on with its intended young audience. However, a revival thanks to a photography book featuring a Blythe in high-end outfits released in 2000 meant that Blythe found an older, more sophisticated audience.
Takara Toys started making new Blythe dolls which became a hit in Japan alongside fashion-conscious doll fans around the world.
Blythe has found a niche following of fans who collect original dolls and outfits, and the fashion world has embraced the wistful looking Blythe with open arms, with the dolls featuring in ads for Alexander McQueen.
The Blythe community are keen fans of fashion and creating bespoke outfits for their dolls and photographing them in different settings.  
Original Kenner Blythes are now very rare (especially with some of their original outfits), with mint dolls selling for £2,000.