Looking Forward: How the Digital Age Transformed How We Collect
Technological change has swept from one sector to another, engulfing everything in its path, and the antiques trade has been no exception.
By definition, the business of acquiring or accumulating antiques and collectables for profit or pleasure is all about looking backwards.  
It attracts people with more than a passing interest in previous generations' art, design and social history and, one would surmise, less of an inclination to subscribe to progressive, disruptive business models.
It's therefore something of a paradox that in the last decade the antiques and collectables establishment and its customers have been virtually propelled into the future. 
Technological change has swept from one sector to another, engulfing everything in its path, and the antiques trade has been no exception.
The Olde Curiosity Shoppe has woken up to find itself in the even more curious Digital Revolution.
The telescopic sights of the entire worldwide trade, from Sotheby's to your local saleroom, has been fundamentally realigned by the Internet, most notably by the advent of Ebay, search engines, online retailers, email marketing, price-comparison websites and live on-line bidding.
The game has changed in seven major ways.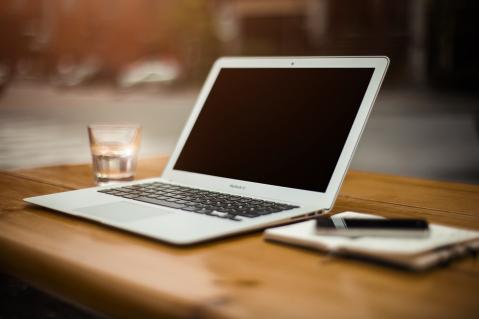 Searching 
It's now perfectly possible to scour the world for objects of interest that are about to be sold. Chinese collectors can instantly discover something that's come to light in, say, Cleckheaton by simply subscribing to a 'Lot alert' website.
We can be automatically prompted, within seconds, when something in our area of specialism turns-up, anywhere in the world. We can find (almost) every object we desire in the world with a few flicks of our fingers.
Price comparison 
Vendors in Canberra can compare upcoming lots in Milwaukie or Mumbai and check the hammer price achieved in recent sales before making estimates and reserve decisions.
Commission bids and live bidding  
If we spot something that we'd like to acquire, we can leave a commission bid or participate in the live-bidding process in real time. We can make a bid (in an automatically converted currency) from just about anywhere where there's a WiFi signal at more-or-less any time of day or night.
Online marts
We can buy and sell items internationally on sites like Ebay in a market where millions of articles are available for sale.  Buying is the click of a button, selling simply means taking photos with your phone and listing items from the comfort of an armchair and waiting for the payment to turn up in your online bank account.
Virtual shops
We can offer our own catalogue of items for sale from a basic website, creating a virtual shop with unlimited room for changing stock and an automated, secure payment system. Platforms such as Etsy have become popular platforms for selling vintage gems or upscaled and restored items.
Targeting
Vendors or auction houses can promote unusual or obscure finds to specific interested customers with previously undreamt-of speed, efficiency and precision. A new form of bidding has become popular- that on advertising aimed towards specific audiences on search engines, social media networks and websites.  
Insuring
We can even insure our collections online, in minutes, based on our own valuations, through Hiscox Collections.
For the average auction house and collector these shifts have been fundamental. Most of us can scarcely remember the days when the limit of our searches was the local saleroom catalogue or the distance we could comfortably travel in a day.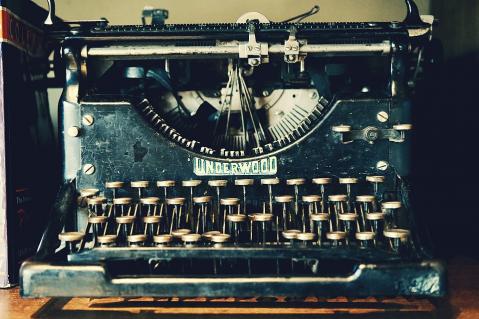 Silver surfers?
A glance around a typical salesroom or a check on antiques TV programme's audience figures show that the market is heavily weighted toward the 'over-fifties'. 
Buyers are very often hobbyists or empty-nesters who've developed an interest in antiques later in life.
Perhaps it's even more remarkable that a customer-base comprised of people who can still remember monochrome TV has adjusted so readily to the phenomenon of the convergent technology in the brave new online antiques market.
Bidding against absent competition on screen or on the phone has certainly given a welcome impetus to a sector where gradual fashion and taste fluctuations have taken their toll.
Furniture; need I say more?  Interest in objects brought back from what are now emerging markets by our forebears have certainly stimulated our search for attic finds and car boot bargains.
Russian oligarchs still have deep pockets. Chinese entrepreneurs seem to have even deeper ones.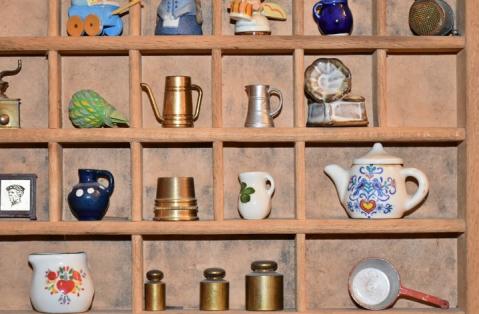 Collecting in The Future
Going forward, the antiques trade and its customers are irreversibly intertwined with 'The Cloud'.  With the age of the multi-lingual, multi-currency, virtual global salesroom upon us, we have to get used to the idea that granny's stirrup cup is as likely to end in Szechwan or Saskatchewan as Stevenage.
Tomorrows' technology has yesterday firmly in its grip, and it has no signs of stopping. Live streaming apps such as Periscope, new social media platforms popping up on a daily basis, and increased mobile connectivity around the world means that the world of collecting is firmly moving from the car boot to the tablet.