First World War Centenary Marks Surge in Militaria Collections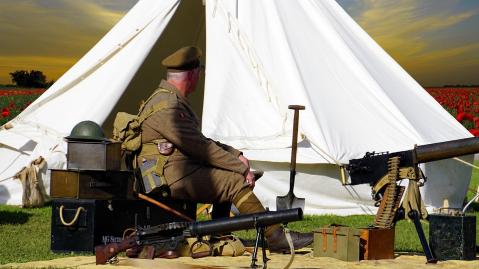 The market for militaria has changed in recent years.  It's never been easier to get hold of that sought after piece – with the internet, geographical boundaries are no longer a hindrance. The benefit of building up your collection by buying online is that you can really do your research.  Before you hand over any money, check out the availability of the item you want to buy – if it is a mass market item, it should be valued as such – do your research and only pay market value.
The value of military collections is affected greatly by any anniversaries that come up.  This year marks 100 years since the start of the First World War.  There is currently huge interest and nostalgia for First World War memorabilia.
Collectors build up their militaria collections over many years, spending hours searching for special additions to their collection.  Regularly review your pieces and their value to make sure you're insured for the correct amount should you ever have to make a claim.