A guide to wine: How to store your wine
August 14, 2014
Here are some things to consider when it comes to storing and looking after your collection.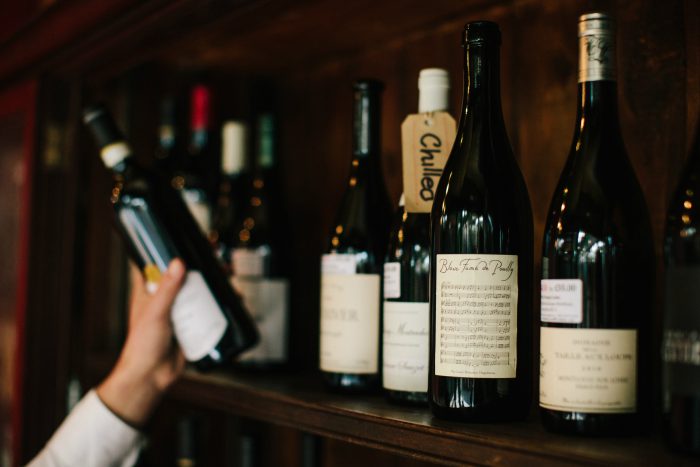 Standfirst: If you're starting a fine wine collection you need to take good care of it.
If you've planned your collection and know what wines you want to buy, you'll need to keep them safe. But you don't need a special cellar to store your wine – a dark nook or cranny will do. Here are some things to consider when it comes to storing and looking after your collection.
"Avoid keeping wine in a kitchen or anywhere with strong temperature variations, direct light or heating," advises Mario Sposito, Wine Director at Bedales Wines.
There's a reason why wine is often stored in cellars, so it pays to mimic these conditions as closely as possible when you store wine at home.
Sposito's tips on storing wine:
Keep it dark: Bright light can damage wine which is why it's often bottled in coloured glass and vintage champagne is wrapped in paper
70% humidity: Dry conditions can dry out the cork which could allow oxygen into the bottle. It may help to keep a bowl of water in the same room as your wine to increase humidity
13 ̊C constant temperature: The cooler the storage, the longer it will take for the wine to age. If it's warm it will age quickly and just two days at a temperature of 30 ̊C or above can seriously damage the wine. If wine gets too cold it can freeze and that could result in the cork popping out.
Where to keep it
A cupboard under the stairs or in the spare room makes an ideal storage space. Wherever you choose to keep your wine, the temperature should be kept constant and you need to install racks on which to stack your bottles as the position of the stored bottles matters if you plan to keep your wine for longer than a few months.
Oxygen is the enemy of fine wine. "Lie bottles on their side," says Sposito. "They should be flat and the wine in contact with the cork at all times. This keeps the cork moist, preventing it from drying out as it can allow oxygen in."
Wine should be handled with care, too. This means keeping it in the same place, if possible. "If it gets shaken it accelerates the ageing process and also shakes up sediment." Storing with the label showing will enable the sediment to settle and allows you to decant more cleanly, without concealing the vintage or producer, he adds.
Serious collectors could consider a temperature and humidity controlled cabinet such as models offered by Eurocave or a Spiral Cellar, if the budget allows. If you plan to expand your cellar, then you could opt to store your wine with a wine merchant.
Protecting your collection
Even if your collection amounts to just a few bottles, it makes sense to protect it. After all, if you add together the price of the bottles, it will probably cost quite a lot to replace if it was stolen in a break in, or damaged following a fire or flood.
If your wine collection is kept in a cellar away from the home, then make sure that the owner has insurance in place.
If you keep your wine at home check the details of your insurance policy. Valuables will usually be insured up to a limit, so the contents insurance policy you choose must have a valuables limit high enough to cover your collection. Speak to your insurance company if you're in doubt and it may be possible to increase the limit for valuables.
As with any valuables like art or jewellery, it makes sense to keep your wine collection in a secure place. If your wine is stored at home consider the security of your home and fit extra locks and alarms if necessary.
If you store wine in a shed or garage, then most insurers would need it to be kept as secure as your home. However, you may still find that your insurance policy will not provide the same level of cover for your wine as it would if the wine was stored in the home. Again, check with your insurance company.
Find our more from Mario Sposito about starting a wine collection and where to buy your wine collection.