Contents Insurance FAQ
October 30, 2016
In this article, underwriter Philip Walsh answers some of the most commonly asked questions about contents insurance – including what it is, what it covers, and how much you are likely to need.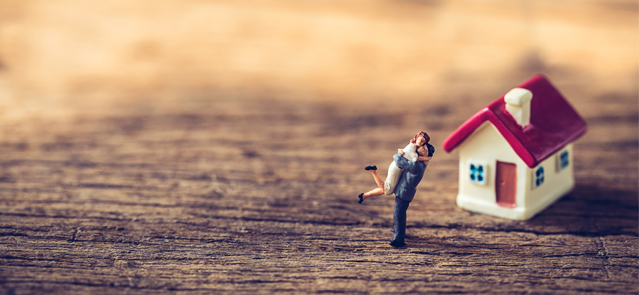 What is contents insurance?
Contents insurance covers your personal belongings in the event they are damaged, destroyed or stolen, while at the address specified on your insurance policy. Contents insurance policies do not cover damage to parts of the property that could not realistically be taken with you if, for instance, you moved home.
If you live in a rental property, for example, you will need contents insurance for your personal belongings. You are not, however, responsible for insuring the building. It is the responsibility of the landlord to purchase buildings insurance cover for permanent fixtures, such as the walls, roof, floors, kitchens and bathrooms.
If you are a home-owner, you will need a policy which includes both buildings insurance – to cover damage and destruction to your building – and contents insurance, for your personal possessions.
What does contents insurance cover?
What contents insurance covers is dependent on the policy you take out. Basic policies will usually offer cover for items such as:
Furniture
Electrical goods
Clothing
Jewellery
In the event these items are stolen from your home, damaged or destroyed by fire or flood – you should be able to make a claim against your contents insurance.
This does not mean that your belongings are covered in all situations. Most policies do not cover damage to your property through wear or tear, or accidental damage. And, unless specified in the terms of a policy, if an item is lost, stolen or damaged while outside of the home you will not be covered for this loss.
Accidental damage cover, and personal possessions cover are often offered as optional extras on contents insurance policies. So, if you're worried about day-to-day accidents, like spilling water on your laptop, or losing your camera while you're out and about – it's well worth adding these to your policy. If you own a very expensive camera it is worth checking Hiscox's contents insurance with camera cover.
How much is contents insurance?
The price of contents insurance varies, depending on where you live, the kind of building you live in, and your personal claims history.
Although you may not be able to do much about the crime rates in your area, there are some factors which are easier to control. Whether your home has:
A burglar alarm
A fire alarm
Double glazing
Locks on the doors and windows
– can all affect the price of your contents insurance, depending on your insurance supplier.
The value of the items you are insuring will also have an impact on how much your contents insurance will cost.
How much contents insurance do I need?
Your contents insurance should cover the current replacement value of all your items and belongings. Although you do not need to list everything you own, it is important to have an accurate understanding of how much your possessions are worth.
Some insurers limit the amount of cover they offer. For example, you may be insured for £100,000 – under the assumption that the total cost of replacing your personal belongings would not exceed this amount. This becomes a problem if, in the event of a claim, it turns out your possessions are worth more. In that circumstance, you would be under-insured and unable to claim for the full replacement value of your belongings.
Hiscox contents insurance, on the other hand, is unlimited. This means you are covered for the total amount of damaged or stolen items .
Whether your home is filled with high value items such as antiques or collectables, or simply a lifetime's worth of furniture and personal possessions – contents insurance with antiques cover included is vital for protecting your belongings.
Always check what is included in your contents insurance thoroughly, and consider your needs carefully before committing to a policy.