Are you underinsured?
November 26, 2015
When it comes to insuring our homes, why do we cover our big-ticket buys but forget the day-to-day valuables that we couldn't do without?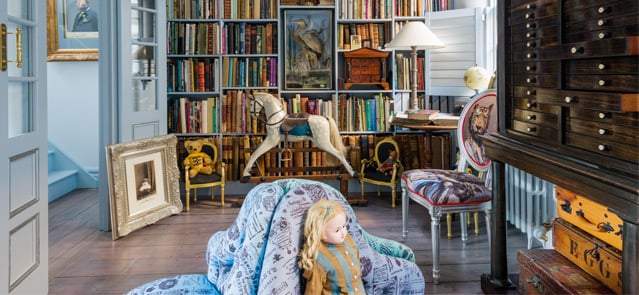 Photograph: Alamy
Sports cars and holiday homes may be obvious signs of a successful lifestyle, but they aren't the only things that bring value to our world. Take a look around any home, and chances are you'll find a tick list of smaller items that most people would be devastated to lose.
'You need to think: "What's the first thing I'd go out and buy if I had to start from scratch?" In most cases, it's not a Maserati,' says Philip Walsh, Head of Direct Home Underwriting at Hiscox.
After a decade of dealing with household claims, Philip knows about the dangers of underinsurance all too well. Not only does it delay the handling of claims, it could negate your policy. 'The main problem is that most people don't realise how wealthy they are,' says Philip. 'If the sum value of your insurable possessions exceeds £75,000, then you constitute as high net worth. In this case, standard policies may not give you the coverage you need.'
But what constitutes an insurable good? Essentially, it's anything that you'd want to replace in the case of a claim. So furniture, décor, sports equipment and even clothes should all be adequately catered for by your home contents insurance. Failure to insure your home and belongings adequately, however, could leave you out of pocket.
'A lot of policies will operate an average clause,' Philip explains. 'So if you're only insured for 50% of the true value to reinstate your home, insurers could reduce the payment by an amount proportional to how much you're underinsured.'
Precious things
Being underinsured is a common problem for jewellery items that gain value over the years, or can be vulnerable to market fluctuations. Gold, silver, diamonds and wristwatches are key examples. 'I remember one customer who failed to insure his wristwatch to its full value of £15,000,' says Philip. 'When he tried to make a claim, the policy would only cover up to the £12,000 value he had selected.'
In that instance, Hiscox used its own jewellery suppliers to source a replacement item at cost price, so the customer didn't have to pay extra on top of his claim payment. 'We managed to rectify the situation, but different companies have different policies,' says Philip. 'To be safe, you're better off organising a valuation with a certified jeweller every three to four years.' Likewise, don't forget to include items you've been gifted that accumulate while you have a jewellery insurance policy or contents insurance which covers your high value possessions.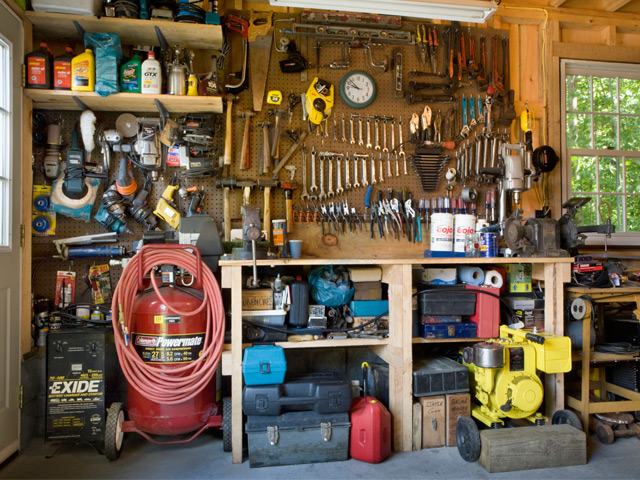 It's easy to forget how valuable the more practical items in your house can be. Photograph: Alamy
Family values
With the rise of multi-generational living, it's becoming increasingly easy for families to forget about the valuables being amassed by older children using their own wages. 'Mum and Dad may be blissfully unaware of the expensive electronics and valuable collectibles like comic books in their teenagers', or grown-up children's rooms,' says Philip. 'There could suddenly be £30,000 worth of items in there, so it's worth families organising an annual review of their assets to make sure nothing is missed.'
Equally, inherited items should be considered carefully in order to understand their true replacement value. Antiques, fine art and other collectibles may need to be valued by an expert to get an accurate reflection of the market value. For more everyday items, families should consider making a habit of doing a room-by-room inventory every year. Online contents calculators are available to help make keeping track of the tally even easier.
Do sweat the small stuff
'It's often a case of out of sight out of mind,' says Philip. 'For general contents, many everyday items are easily overlooked, such as expensive kitchen equipment in cupboards, furniture and soft furnishings in guest bedrooms. Garages are also frequently overlooked, and often hold some of the most expensive items, like garden tools, bicycles, golf clubs, camping and sports equipment.'
Even the most commonplace items could be worth insuring. Particularly for younger families, the cost of having to re-invest in prams, cots, bottles and toys for babies could be an overwhelming expenditure if the family had to start all over again.
However, when it comes to buildings insurance, homeowners should base coverage solely on the rebuild cost and not the market value of the house. 'It's normally lower than the market value because it doesn't take into account how attractive the area is to live in, or what the price of the land is,' says Philip.
Once homeowners have a good idea of the value of their possessions, they'll be empowered to decide what level of insurance cover is best for them. 'It's a simple exercise, walking from room to room totting up your valuables on a piece of paper, but should the worst happen it could be the best thing you ever do,' says Philip. If you own your dream holiday home do not forget to cover your valuable items with Hiscox's holiday home insurance.
Make sure your cover is right for you and your home by reading our complete guide to contents insurance.
Find out more about our Home Insurance.