Wine without additives
December 29, 2016
The growth of biodynamic, organic and natural winemaking may have introduced innovative techniques to the market, but how should you explain the difference?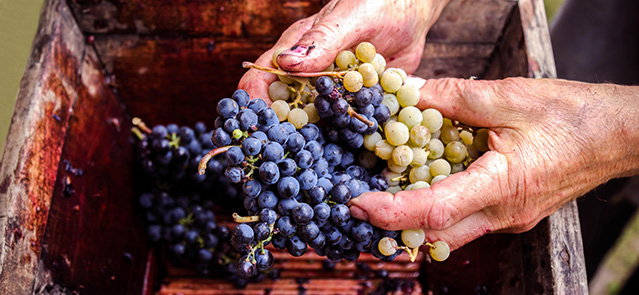 Photo: Alamy
The wine landscape has been having something of a quiet revolution over recent years. We're seeing terms bandied about that were relatively rare ten years ago, namely 'biodynamic', 'natural', 'organic' and 'sustainable', adding further layers of complexity to what has always been something of an intimidating arena for the ingénue, the myriad mysteries and intricacies of wine 'knowledge'.
While it may make us feel more virtuous as we're sipping from our wine glass, do we really understand what the terminology means? Do we care? If it all seems a bit confusing, it's no surprise, because even those of us in the wine trade are still debating the merits and pitfalls of using these terms to describe the juice in our glass.
Is organic better?
A recent piece of research published in The Telegraph kicks off with a confident headline: 'Organic wine really does taste better, says new study'. So that's it, argument over? Plucking a wine off the shelf with 'organic' on the label means your tastebuds are being treated better, goes the spiel.
'No, they don't always taste better,' says Phil Bracey, manager at one of the London wine bars at the forefront of the 'natural' wine scene, P Franco in Clapton. 'Biodynamic, organic and natural winemaking isn't a free pass, it doesn't excuse a wine from tasting horrible. There are many poor quality wines that are "natural" or "bio", but there are even more of these that practise conventional winemaking.'
A matter of terminology
Right, so where does that leave us? The terminology is the first layer to negotiate, some of which is clouded by less than clear boundaries. Firstly, it has only been since 2012 that 'organic wine' has been officially defined in the EU by The Standing Committee on Organic Farming.
The legislation dictates which spray treatments may be used on the vines (banning synthetic versions), and then stipulates maximum levels of certain procedures in the winery (such as additions of sulphur dioxide, a preservative, or sorbic acid, a stabiliser).
The previous legislation had only covered 'wine made from organically grown grapes', meaning all the good work could in theory be undone in the winery with lots of chemical jiggery pokery.
What's biodynamic versus sustainable?
Biodynamics can be viewed as a kind of 'super organic' way of thinking, founded on the teachings of Austrian philosopher Rudolf Steiner in the early 20th Century, a holistic agricultural philosophy that encompasses livestock being used for natural fertilisers.
The philosophy places importance on the living health of the soil, as well as observing the ancient rhythms of the earth and the movement of the planets when making decisions in the vineyard. It may sound wacky to some, but proponents believe that the results are translated in the vibrancy and health of the wines made.
Sustainable winemaking infers that many of the practices of organic and biodynamic winemaking may have been followed, alongside attention to energy and water conservation, using renewable resources where possible, and being responsible socially and economically.
Natural means all of the above
Just to add to the confusing mix, 'natural' wine has come to encompass much of the above, without having any defined stamp or accreditation. A piece in Decanter magazine noted that the French appellation office is looking at trying to lock down a definition for these wines, as the current one by the French Natural Wines Association (AVN) says that they must be made via a natural process without any additives, which many consider too woolly a definition.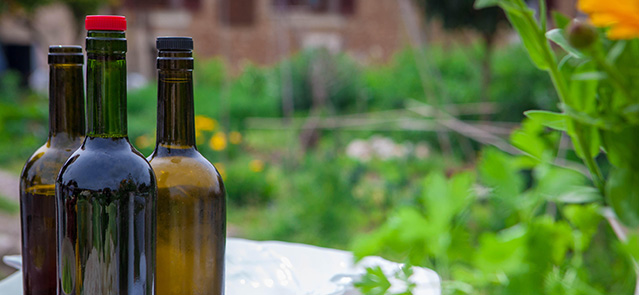 Photo: Alamy
'I define a natural wine as coming from organic or biodynamic farms, and being spontaneously fermented on wild yeasts, ideally with no filtration or addition of any sulphur as part of the process,' says Charlie Mellor, owner of The Laughing Heart in Hackney.
Hard-working market
With the market for natural wine growing rapidly over the past five years, one of the trailblazers of the UK scene has been importer Les Caves de Pyrene (also a major backer of wine bar group Terroirs), and sales and marketing director Doug Wregg has seen the development of the trend from its early stirrings.
'The scene is more mature, and the wines are improving every year as the quality of farming improves and also because the vignerons have become much more experienced at making low and no intervention wines,' explains Wregg.
'The vigneron is the one who harvests beautiful grapes and lets the wine express that juice without layering or correcting or adding or subtracting. It sounds simple, but it is really hard work to make natural wine.'
More helpful (and poetic) perhaps than the definitions listed above, Wregg sums up what makes these wines ones that deserve attention. 'They are alive, they have energy and they move freely in the glass. Wines which are denatured may be superficially impressive but they don't go anywhere, they are less exciting.'
New world entrants
While Europe has been the main driver for wines made with these philosophies, there are some wines garnering cult status in the New World, as David Clawson, owner of London wine bar The Remedy, points out: 'There are some very exciting examples being produced, such as those made by Craig Hawkins (Testalonga) in South Africa, Anton van Klopper (Lucy Margaux) in Australia, and Deirdre Heekin (La Garagista) and Chad Stock (Minimus) in the USA.'
Clawson is also upbeat about the way the sector has been moving: 'It has evolved in a good direction. The focus seems to be more about good winemaking (that emphasises the grape or terroir) rather than wines being natural for the sake of being natural,' he explains.
He makes an important point, especially as a slew of the wines parading the 'natural' banner have been regarded by some in the industry as faulty, unstable wines, so wild and untamed that they veer off into juice that has more in common with vinegar than wine, oxidised, lacking fruit, and just a bit knackered.
But hang on, when winemaking first began 8,000 years ago, wouldn't these have been made with zero intervention, no additives? Simply a load of grapes naturally fermenting, the sugars converting themselves into alcohol before finally… voilà… wine was made?
It would seem that the newest wine trend on the block is actually the natural rhythms of the wine world turning full circle.
Wines to look out for: Kelley Fox 'Mirabai Vineyard' Pinot Noir 2014 (£30); Radikon Pinot Grigio 2014 (£32); Emidio Pepe Montepulciano d'Abruzzo 2012 (£60); Jean-Pierre Robinot 'Cuvée Bistrologie' 2014 (£35)
More wine bars: Victualler (London); Anfora (Edinburgh); Bell's Diner (Bristol)
Your wine collection is automatically covered up to £10,000 with our contents insurance
Zeren Wilson is a writer and wine consultant whose work has appeared in the Evening Standard, The Guardian, Noble Rot and Completely London. He runs the website Bitten & Written