Which type of coffee table is right for you?
June 28, 2016
The coffee table is one of the hardest working pieces of furniture in your home. But which one is best suited to your needs and style? Luxury homes expert Steven Short gives some options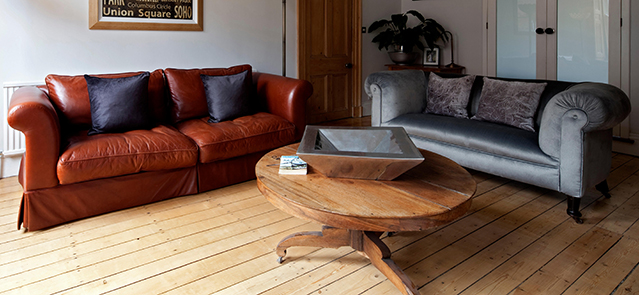 Photograph: Alamy
As the demands we place on our homes change, so the venerable coffee table is more than able to adapt. From the talking point in a bachelor pad to the centrepiece of a family's living room, this item of furniture says more about our lives than we probably think.
The first European coffee tables – long, low tables designed to be placed in front of, or alongside the sofa – date back to the Victorian era, when we entertained on an unprecedented scale.
Britain's EW Godwin designed a model that in 1868 was dubbed 'coffee table', though it had long, spindly legs making it fairly unsuitable for placing in front of the sofa. (It's also unclear why the table was named for coffee when tea was the beverage of choice at the time.)
It wasn't until the mid-20th century that the coffee table really took off – and then only with its legs shortened so as to to not get in the way of a cutting edge piece of technology that was finding its way into our living rooms: the television set. With the coffee table now ubiquitous in every home, what should we consider when investing in a new model?
The jewellery box
Portuguese designer Andre Teoman explains the allure of the coffee table. 'For me, the importance of the coffee table is that it connects the seating area to the rest of the room, while at the same time offering storage,' he says.
Andre has designed many tables, under his own name and for luxury brands, and believes 'there shouldn't be a standard table, because there's no such thing as a standard living room, they are all different'.
For opulent interiors company Koket, Andre designed the low-level Ivy coffee table. 'The brand is very associated with fashion, so I tried to make the table look like a jewellery box, but one where every item stored would also be visible to visitors,' he says – making the Ivy a table for the very tidy homeowner only.
For those who… want to artfully display their coffee table books
The work of art
'The coffee/occasional table is one of the few pieces with which people express their true taste,' believes designer Ronald Knol, whose quirky Bobo table was inspired by the African Baobab tree.
'People tend to buy "safe" furniture for big pieces such as sofas and dining tables, but a table like this can be less serious, more personal,' says Ronald, whose table is available in oak and white or black and brass versions.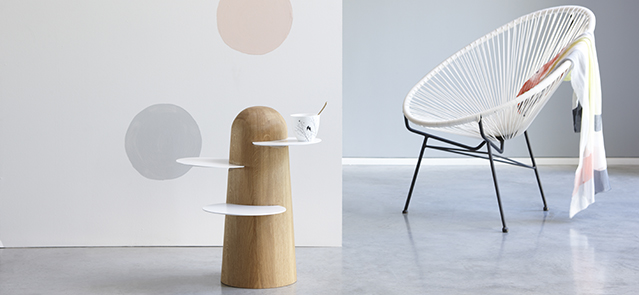 Described as cuddly, handy and a little bit perky, the Bobo table was inspired by the African Baobab tree
According to the designers at luxury interiors studio Boca do Lobo, 'a good coffee table must have personality and utility at the same time'. The team has created the modular Soho coffee table collection. Available in shiny black, white or multicoloured, the 'utility' requirement is satisfied by up to nine drawers of varying sizes and is described as 'a useful piece of art' by the studio.
For those who… like aesthetically pleasing storage solutions
The discreet solution
For something a little more minimal, Made.com offers a number of pared-down designs that provide a platform for your latte as well as somewhere to showcase your newest Taschen tomes and glossy magazines.
The geometric Aula table, in black and grey or brushed brass and clear glass, for example, is practical and discreet – and because it's round, it's ideal for homes with kids who might bash into the hard edges of other tables. The curvy Hooper, meanwhile, offers storage along with a retro space-age design. This table can also be used as a TV/media unit.
Equally utilitarian, but especially suited to homes with a neutral colour scheme is Lombok's Mandara table. Made of solid, kiln-dried (for durability) poplar, the table is handcrafted and sturdy but won't dominate a room.
It's important to note that the Mandara table is 45cm tall – designers generally think a coffee table should be 40-45cm, and no more than 5cm lower than your sofa. If, however, you entertain a lot, you might want to go a little higher to stop guests having to stoop to put down their drinks.
For those who… want a stylish but subtle complement to their living room
The family heirloom
For a more natural look, Clement from Pinch Design elegantly combines form with function. London-based husband and wife design team (Russell Pinch and Oona Bannon) set the company up in order to make furniture and lighting they themselves would like to live with.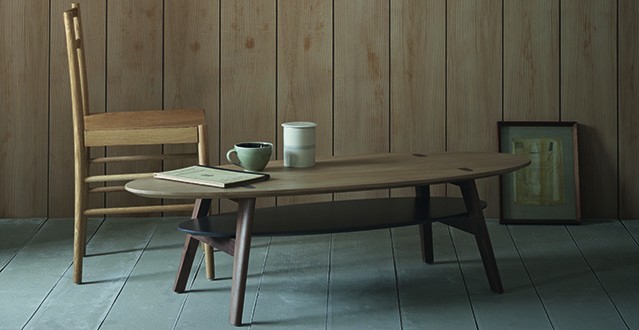 Pinch Design aims to make pieces that endure, inspire and aspire to be inherited
Like all their designs the Clement coffee table combines good looks with good craftsmanship. With an oak top, walnut legs and lacquered shelf, it is an investment piece your children are sure to covet in years to come.
For those who… value investment pieces
So it seems that the 21st-century coffee table is the perfect multitasker. It can be functional, yet aesthetically pleasing. It can provide a surface to serve appetisers, yet offer generous magazine storage. It can even make a bold statement about who we are, yet perfectly complement the rest of the room. And all this from somewhere to put your coffee.
Whether you are looking for new furniture for a new home, or new ideas to jazz up the old one, make sure that all your possessions are protected with comprehensive contents insurance. With Hiscox policies, nothing inside gets left out.