Where to find the best sparkling wines
June 01, 2017
With this year's London Wine Week offering champagne dinners, fizzy tastings and even English sparkling wine masterclasses, Zeren Wilson searches out bubbly that not only holds its value but increases it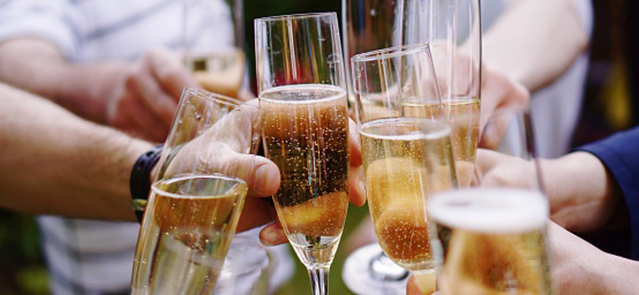 Photo: Getty Images
The world of sparkling wine can appear from the outside like a frivolous luxury. Bottles are opened when a celebration is marked, with the act of 'popping' deemed more important than what is fizzing away in the glass. Yet this couldn't be further from the truth.
Undisputable for many is the value and taste of champagne. Anyone attempting to argue the case for other (wonderful as they can be) sparkling wine-producing regions around the world may only get so far, before having to admit that, yes, at the very top level, champagne is as good as it gets. So, can other sparkling wines hold a candle to the finest champagnes?
Popping potential
One category of fizz that continues to blitz the rest of the world for sheer volume of sales is prosecco. Figures released at the end of 2016 by analyst IRI show that prosecco sales are growing faster than champagne, hitting €789 million last year. This is a 23% growth in volume and in 2015 we spent more on prosecco than champagne in the UK for the first time.
Stepping away from the comfort of the better known sparklers, however, there are a wealth of options from around the world to explore – from the excellent value crémants that France produces (eight different appellations taking in the likes of Alsace, Jura, Burgundy and the Loire), top Italian examples from Franciacorta and Trentino, and cooler climate spots in the New World such as Tasmania and areas of California.
There have been improvements in quality in other parts of the world too, regions that we can consider to be up and coming and worthy of attention. German specialist David Motion, who runs independent merchant The Winery, believes German sparkling wines are up there with the world's best: 'Volker Raumland is making some amazing champagne-level sparkling wines in Rheinhessen. Also, some of the Rheingau single vineyard wines or reserve bottlings of sekts by Schloss Vaux.'
Years to remember
Are there fizzy investment opportunities to take advantage of? John Baum, owner of The Winemakers Club, says there are, but make sure it's something you like to drink, just in case the market goes under.
'The year 2002 was legendary, although for investments I would look at the current vintage releases, mainly because difficult recent harvests have seen some vineyards lose up to 80% of their crop. The wines will become rarer and naturally less available, driving prices up.'
A vintage that is still talked about in glowing terms is 1996, hailed as one of the vintages of the century (on a par with 1928), and one that produced wines with record levels of searing acidity alongside ripe fruit, with that acidity – in theory – keeping the wines alive and fresh for longer than some vintage years.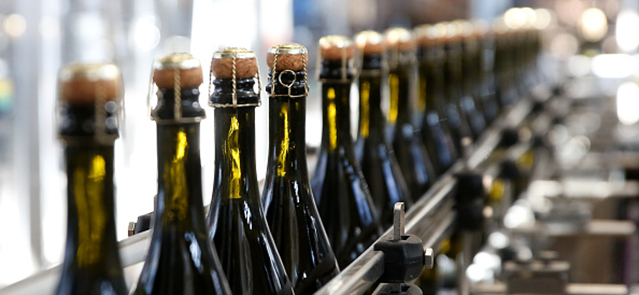 The sparkling wine industry is coming closer to home with Taittinger recently investing in a joint venture in Kent. Photo: Getty Images
Champagne sweet spots
The most sought-after fizz continues to be the iconic champagne cuvées, the ones that command the most stratospheric prices. Krug's super-rare single-vineyard Clos d'Ambonnay is only on its third ever vintage release (the latest 2000 release is currently being offered by brokers at around £1,500 a bottle). Its scarcity easily helps it to maintain and eventually increase its value.
Larger formats are always desirable and any of the top vintage cuvées in magnums or larger will have eager buyers lining up: Armand de Brignac Ace of Spades Gold; Salon; Pol Roger Sir Winston Churchill; Dom Perignon rosé; Louis Roederer Cristal – unopened cases, rather than single bottles, are the way to go.
Worthy of mention among talk of the world's best is the growing reputation and meteoric rise of sparkling wines made in the UK – leading players include Ridgeview Estate, Nyetimber, Camel Valley, Gusbourne Estate, Chapel Down and Hambledon, alongside a growing number of wineries. There is even talk that English sparkling wine will eventually take half of champagne's share of the market.
We're still some way off before these wines may start to be useful for investment purposes, but with the Taittinger champagne house having recently invested in a joint venture in Kent, and several English wines winning blind tastings against their French counterparts, the momentum is clearly bringing the sparkling wine industry closer to home.
But what about taste?
'If you're talking about the best champagne versus the best of everything else, champagne wins out, but at the lower end of the price range it's almost the opposite and I would steer clear of champagne priced under £20,' says Ian Campbell, owner of wine bar and restaurant The 10 Cases in London's Covent Garden.
The sound of a popping cork carries with it a whole host of associations of good times and celebration, whether it's the bottle of cava that's been in the fridge for months, or the special bottle that has been chosen for a particular occasion. Do we always give it the attention it deserves in that moment, focus on what we're drinking and taste past the bubbles?
'A long time ago Benoît Tarlant, the winemaker of Tarlant champagne, told me to think of champagne as a wine, and that helped me reach a better understanding of its age-ability, nuances and versatility. It's great with food,' says The Winery's Motion.
Sound advice, and something to keep in mind if you're getting twitchy wondering what that Krug Clos d'Ambonnay 2000 is tasting like at the moment. It's not just for Christmas.
London Wine Week runs from 5 -11 June
Your wine collection is automatically covered up to £10,000 with our Hiscox contents insurance