The evolution of the lock and home security
January 25, 2016
Innovations in smart-lock technology promise a futuristic solution to making our homes more secure. But is anything really safer than when it's under lock and key?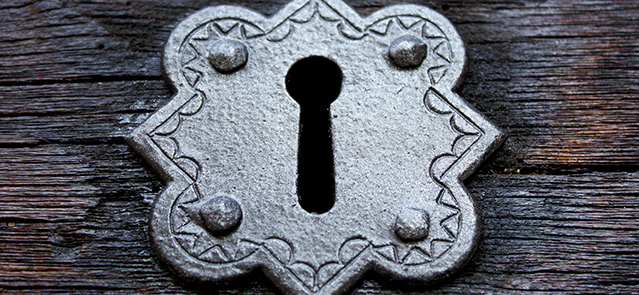 Photograph: Alamy
It was the ever-prescient Egyptians who first invented the lock and key, albeit on a massive scale (most Egyptian keys were more than a foot long). In the Middle Ages, they opted for a slightly more aggressive approach, submerging valuables in pools surrounded by crocodiles.
Fast forward to the 21st century, and it appears that the lock is dragging its heels. In a world where smartphones have more processing power than a vintage NASA supercomputer, it seems extraordinary that we still rely on lock systems that were designed over 200 years ago.
Digital deadbolts?
'Whether it's Bramah, Banham or Yale, nearly all period properties rely on a version of the traditional lock designs,' explains Simon Loerns, Field Claims Manager at Hiscox. Yet in the past few years, a new crop of digital deadbolts has promised to revolutionise home security by using the GPS signals from our smartphones to automatically trigger the unlocking mechanisms in our front doors.
Much like the keyless entry technology used in cars, automated security systems like August and Lockitron promise immediate access and less burden in the way of keys. But the increased risks are obvious, particularly if the Bluetooth connection fails, leaving you locked out of your home, or if the system is vulnerable to hacking.
'Thieves can replicate the keyless entry used by your car, so why shouldn't they be able to hack into your house?' says Simon. 'Companies guarantee the security of their systems, but how different is their technology? That's the question you need to ask.'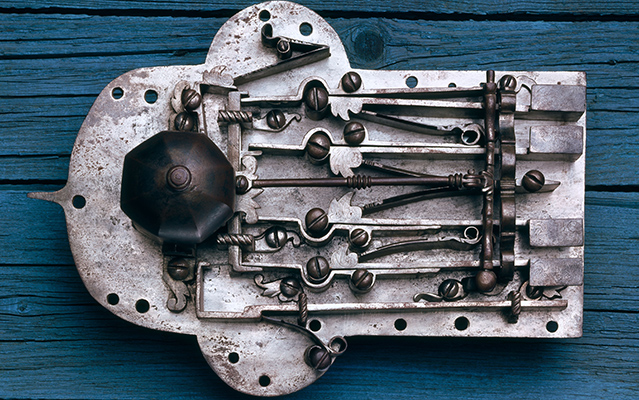 Why do we still rely on lock systems that were designed over 200 years ago?  Photograph: Alamy
Test of time
In 2013, a Chicago security firm hacked the gateways that feed commands from mobile devices to the internet-connected appliances in the home. With the touch of a button, the firm could switch on lights and turn up the heating in a stranger's house. Worse yet, they could access the location, IP address and even the names of the occupants, using similar technology to the stuff used in smart locks.
'There's a reason why the old designs stood the test of time, and they have evolved for the better over the years,' says Simon. 'Modern locks are much more precise and complex than their original designs.'
So which lock does Simon put his faith in? 'At the minimum, homeowners should be looking to have a five-lever mortice deadlock or multi-point locking system.' And can we ever really trust a digital lock? 'I see the benefit of keypad entries for multiple-occupancy residences. The cost of having to re-cut multiple sets of keys just because one tenant lost theirs is impractical.'
So, it looks like we'll all be fine with our good, old-fashioned Yale's and Bramah's for now… provided we don't leave our keys at the office or lose them down the drain.
Click here to read more of our security stories