Five tips for preventing escape of water disasters
March 20, 2018
Ensuring that pipes are properly lagged and setting the heating to come on when you are away may not sound like a priority, but at this time of year escaped water can be as much of a threat to your home as fire or theft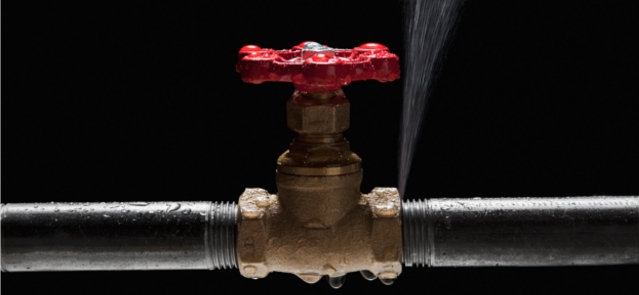 Photograph: Alamy
Picture the scene. You have just returned from a family getaway after a long week of wining, dining, and playing with the kids. You assume the house will be in the same pristine condition you left it in but as you push open the front door, you are greeted by chaos. The house is completely flooded: sodden carpets, water-stained wallpaper and prized possessions floating like debris in the murky water.
'Escape of water claims account for around 20% of what we pay out each year to customers,' says Richard Griffiths, Hiscox Technical Claims Manager. 'During the winter months we often see an increase in burst pipes due to freezing conditions. Once the temperature drops in winter, water freezes in exposed pipes, causing them to expand and burst. As the ice thaws, water escapes from the split pipes and can cause significant damage throughout the home.'
From small beginnings
The problem is compounded by the fact that most freeze related bursts occur in the loft – a space that's difficult to heat. A minor leak which is detected quickly might mean the ceiling below needs re-painting. But if a leak occurs in an unoccupied property where the water has been left on, gallons of water could be released into the home to cascade freely throughout the property.
'We have had a number of freeze related escape of water claims this winter,' recalls Richard. 'For one particular customer who was away on holiday at the time the amount of damage and disruption they found upon their return was huge. The whole property was affected and the strip out and drying required was really extensive and took a number of weeks.'
Within 24 hours, Hiscox organised emergency strip-out work and arranged temporary accommodation for the customers within the local area. 'The key thing is to act quickly,' says Richard. 'In this case we immediately arranged for the contents to be removed and assessed, and started stripping out wet carpets and damaged ceilings and installed drying equipment in order to stabilise and dry the property. You cannot under-estimate the emotional impact an event like this can have on the home owner so we focus our efforts on ensuring the customer has comfortable accommodation and everything they need while we get on with putting their home back together.'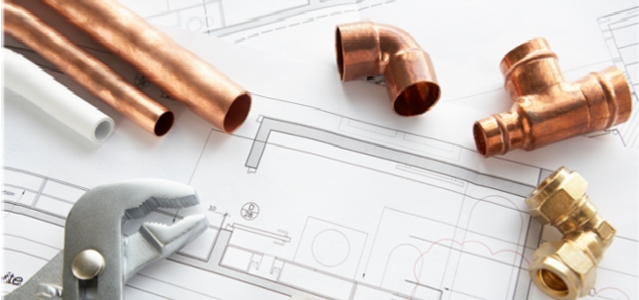 When it comes to fixing water pipes, trust the professionals. Photograph: Alamy
Waterproofing advice
While it's heartening to know you are never on your own in these situations, Gareth has some simple steps you can take to make sure it doesn't happen at all.
Make sure your property's water pipes are lagged. 'When you're going away particularly in winter, set the heating to come on at intermittent periods throughout your absence to prevent the water pipes from freezing.'
Leave the loft hatch open to let warm air circulate right to the top of the house. 'During a particularly cold snap it's a good idea to do this to keep the pipes from freezing. If you are leaving the property unoccupied during cold months we would also recommend that you turn the water off so if there is a leak it is only a small one.'
Hire a plumber to fix new water pipes. 'We've seen a lot of claims from customers who've attempted to fix their own water pipes, and haven't closed the joins properly. It's a tempting option, particularly with the convenience of plastic, snap-shut water piping. But best to leave it to the experts.'
Install leak detection equipment into your water system. 'There are some fantastic products on the market that can detect a leak and automatically shut off your water system. Hiscox currently works with a company called LeakSafe, who offer a great range of solutions.'
Reseal shower trays. 'As minor escapes of water go, this is quite a common cause that can easily be rectified by removing the old caulk and replacing it with new.'
Find out how more about our Hiscox home insurance