Conversations in contemporary art – Hiscox art debate
May 22, 2015
Should we care about the issues surrounding the conservation of contemporary art? That's exactly what was explored in a panel discussion on Tuesday (19th May 2015) evening at the annual Hiscox event held at Royal Institution (RI).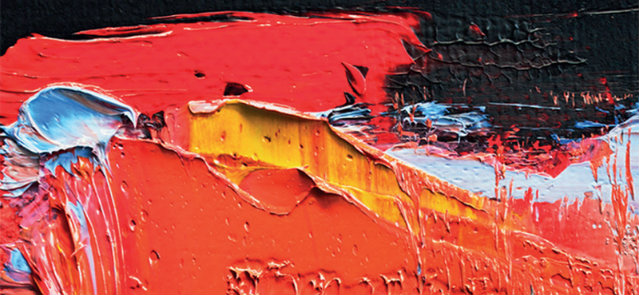 Chaired by Mark Lawson, Guardian columnist, broadcaster and author, the event was complete with an expert speaker panel. Robert Hiscox, Honorary President of Hiscox and contemporary art collector was joined by Sir Christopher Frayling – Professor Emeritus of Cultural History at the RCA, visiting Professor at the University of Lancaster and Fellow of Churchill College Cambridge, Kenny Schachter, writer, curator, lecturer and dealer, Sandra Smith, Head of Conservation at V&A Museum, London and artist Garry Webb.
The event took a deep-dive into the challenges associated with conserving contemporary art, and was a great catalyst for conversation. Helen Shewry of The Flaneur said:
"The five selected specialists on the panel, along with Mark Lawson facilitating and audience participation really highlighted the need for a more collaborative approach between the conservators, science and the artists, without stifling creativity; specifically in the understanding of the relatively new materials used in contemporary art. I found the talk thought provoking and a great opening to an important topic which will hopefully assist with further discussions"
With the use of innovative new materials and technologies ever more present in contemporary art, solutions are required to overcome the challenges posed in the conservation of 20th century artworks. So, who is responsible for the future of contemporary art and its future value? Here's an insight into Tuesday's discussion and the thoughts of the panel.
So, who is responsible for the future of contemporary art and its future value? Here's an insight into Tuesday's discussion and the thoughts of the panel.
Do we care? Should we care?
Due to the current boom in the contemporary art market, is there a need to preserve and conserve the future of contemporary art by thinking of the material first? "Young artists have enough on their minds trying to make work and the 'dematerialisation of art'," says Sir Christopher Frayling.
Multi-disciplinary artists these days are confronted by an ever-expanding pallet of materials. The overwhelming nature of this doesn't lend itself to craft-based choices (learning how to choose materials). For contemporary artists, disregarding the long term attributes of materials (whether the things they make their art from last) is questionable. Artists are more interested in concentrating on the short-term production, rather than the long-term sustainability.
For artist Gary Webb, it's more of a conscious decision: "There's a closer interaction with the work you're making when you consider materials – when you think about what you're doing and what you're making."
"The longer you're an artist, the more conscious you are on the longevity of your art," continues Gary. For artists in their infancy, thinking about the capital value of their materials at the beginning is not always a top priority. Yet, when their work becomes collectible, this becomes more prominent.
The assumption that art should last
Contemporary artists committed to producing ephemeral work are not concerned by the legacy of the artwork. For them, the intention of their work is clear; it's designed to erode over time. Ahead of the RI event, Sandra Smith, Head of Conservation at V&A Museum London commented in The Guardian: "Plastic material is used in all kinds of design and the V&A is a museum of art and design … In many of our modern and contemporary collections … it's remarkable how much plastic [is involved]. So we're undertaking research at the moment … to understand how light affects plastics…"
For Sandra, she believes that plastics are a commonly mistaken as being a 'stable' material, whereas it is in fact a 'brittle' material and "when something's a modern material, it takes time to understand [it]."
Is this a question about professionalism? If artists want to make money, then is there a need to think about how it will exist in the world? Kenny Schachter, curator and art dealer believes that "it's inherently the artists responsibility to make art last."
But, what happens with art work that hasn't been considered? "If the artist is sympathetic, they'll make you another. But, when they do, you have to consider what that means" Both artists and conservators alike, reproduction and preservation are hot topics.
Modern materials
If artists are worried about posterity, then what is the point? For today's artists faced with a world of possibilities, the newer the materials available the less expensive they are and the more experimental they can be. In The Shock of the New, author Robert Hughes takes a critical look at the history of modern art, from the coming of Cubism to the end of the avant-garde. We tend to be shocked by the work of contemporary artists, forgetting this has been a progressive moment for over seventy years (contemporary art is typically defined as being work produced after 1945).
"To have very little faith in the creative ability of our contemporises is a depressing thing," – Sir Christopher Frayling.
Audience Q&A:
Q: Not many conservators are trained in different materials. Should artists care more?
Sir Christopher: "I think there's a huge opportunity to learn and train artists and conservators."
Sandra: "In the case of Colin Hall's Book in a Jar, it's important for artists to take decisions based on what the materials might contain."
Q: Where is the value in contemporary art: concept of material?
Sir Christopher: "If the concept is good enough, then people should be buying into that rather than the fabrication."
Q: Can you describe your emotional connection to contemporary art in one word?
Robert: Visceral
Gary: Power
Sir Christopher: Poignancy
Sandra: Challenging
If you're an art collector contemplating the legacy of your collection, then you may wish to protect it with home contents insurance and enquire how much you should insure you work for.
Let us know your thoughts on our discussion and the future of contemporary event in the comments below, or tweet via @HiscoxUK and our hashtag #HiscoxArt.