The ultimate guide to progressing your red wine palate
December 20, 2016
Tom Harrow of Honest Grapes on discovering new fine red wines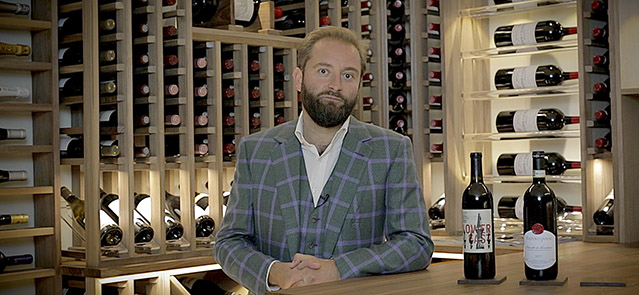 In the third of our ultimate guide to fine wine series, Honest Grapes' Wine Director, Tom Harrow, discusses how to progress your palate, once you've found a red wine you love.
Using an Old World Bordeaux – a wine with powerful tannins – as an example, Tom takes us first to the New World wine region of Washington State, USA, and a pure, fresh and not-overly oaked Cabernet Sauvignon from Gramercy Cellars.
Afterwards, Tom heads for Italy, to a 2011 Brunello di Montalcino from the Mastrojanni estate, which has similarly powerful tannins.
His journey ends in France, with an older vintage – a 2006 Cabernet Sauvignon from the revered Chateau Lafite Rothschild in the Médoc.
Find out more about Honest Grapes
Watch more in our ultimate guide to fine wine series including progressing your white wine palate
Your wine collection is automatically covered up to £10,000 with our contents insurance