Does a home safe mean a safe home?
March 18, 2016
While domestic safes have become a common feature of the UK home, are they really up to the job of protecting your most prized assets?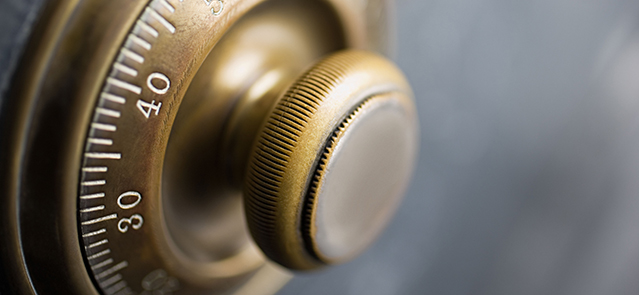 Photograph: Alamy
'When it comes to securing valuable items in the home, safes really are an essential measure,' says Chris Roberts of the home security specialist Banham. And it's not just for your own peace of mind. Most contents insurers have a personal custody clause in their policies (our own home insurance policy is no exception) which states that items worth over a certain amount must either be worn by the owner, kept in their possession, or stored in a home safe at all times.
It's a common condition of insuring high-net-worth goods, which makes finding a reliable form of home security all the more important. But how can you tell if your home safe is up to the job?
Truly safe
Cracking a safe doesn't necessarily require precision explosives and a fail-proof escape plan. In fact, for some less-than-premium models, all it takes is a quick smash of a hammer to override the locking mechanism. Known as 'microwave safes' in the industry, they can be one of the greatest liabilities for high-net-worth individuals with valuables to protect. Although these safes may look sturdy, without the proper locking mechanism they are ultimately useless. Even so, many people don't realise how insecure they are until it's too late.
'The first thing you need to check is that your safe has an insurance rating,' says Roberts. 'The higher the rating the stronger the safe – if there's no rating, then it hasn't been officially tested.'
According to the European Safe Standards, safes with a Grade 0 rating – the lowest in the scale – should be used for storing up to £10,000 in cash and valuables, while Grade 6 rated safes should be secure enough to store £150,000 in cash or £1.5 million of valuables.
'It's all about choosing the safe that best suits your needs,' says Roberts. 'But at the very least, a safe should be bolted to a secure surface like a brick wall or a concrete floor. A reputable company will be able to advise you on the best location, and install the safe for you.'
Under lock and key
Once the preserve of royalty, safes were first used to protect the crown jewels of Scotland in 1707. Fast forward to the present day and you're just as likely to find a modern, metal-plated safe in the average UK home.
While the 18th-century aristocracy were happy to entrust their possessions to a carved oak chest, today's varieties require a little more investment. Like most things, you get what you pay for. A quality safe from the likes of Barska or Chubb should set you back £400 for a basic model. For safes with added technological features like biometric fingerprint scanning, you could be looking at a cost of over £10,000. But can we really trust these digital developments?
'The locking mechanism for a safe is very much personal preference,' says Roberts. 'There are pros and cons to each – for example with key-operated safes you've got the added inconvenience of having to store the key itself. Meanwhile, most digital safes require you to remember a pin code and are battery operated. Finally, fingerprint recognition can be problematic because if your finger is damp, dirty or cut, then it won't work. Ultimately the decision is up to you.'
Of course, there's always the option of a safety deposit box, but rental costs can be up to £600 a year and, as the Hatton Garden burglary revealed, your valuables are still vulnerable. There's also the issue of convenience: with your own home safe you can lay your hands on your valuables whenever you wish, meaning that peace of mind is only a key turn away.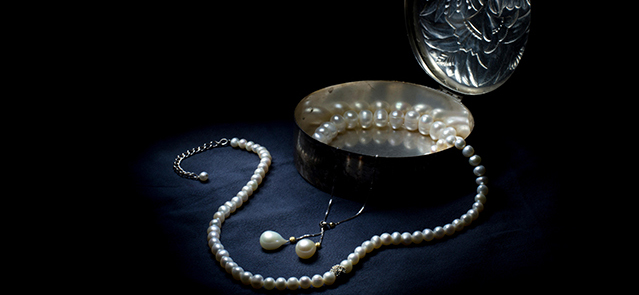 Under-insurance can be a risk with jewellery because it tends to fluctuate in value. Photograph: Alamy
Valuing your valuables
In 2015, insurers paid out an average of £8.1m per day in domestic property claims, of which theft was the third most common type, according to figures from the Association of British Insurers. Meanwhile, the value of gold soared by 16% at the start of 2016, inflating the worth of certain jewellery items, as well as making them even more desirable in the eyes of criminals.
Under-insurance is a risk with luxury items like watches and jewellery because they tend to fluctuate in value. As a general rule, pieces should be valued every three years. Don't forget to inform your insurer of any changes, so they can provide you with the right cover. 'We trust our customers to take care of their valuables and will only add clauses to a policy when it is really necessary,' explains underwriter Sinead Barnett, Direct & Partnerships Division, Hiscox. 'We try to keep our policy as simple as possible and try to find solutions that meet with customers' lifestyles.'
Find out how Hiscox can help to insure your high value jewellery as part of our comprehensive contents insurance policy