Art sales no longer the preserve of the super wealthy
April 21, 2015
Following the release of Hiscox's 2015 Online Art Trade Report, it's clear that Brits are now buying more art than ever online. And it's no longer a market dominated by a wealthy elite; the internet now offers more of us the chance to own an original artwork.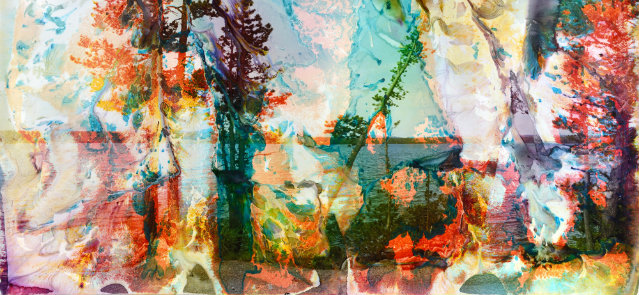 In 2014, according to Hiscox's latest Online Art Trade Report, online art sales were worth a staggering $2.64bn (up from under $1bn in 2013) and by 2019 Hiscox predicts it'll be a market worth $6.3bn.
The democratisation of art sales, away from the exclusivity of galleries and auction houses, is an exciting development for those of us without the deep pockets of the established collectors.
An original for less than a grand
The bulk of online art transactions, says Hiscox, now take place below £10,000. In fact, of those who said they bought their art at a price below £10,000, 41% said the average price paid was less than £1,000.
But what exactly are they buying? Well, paintings are the most popular medium to buy online – with 62% of online buyers saying they had bought a painting online in the last 12 months. Sculpture, photography, drawings and prints also all feature. Limited edition prints in particular were the second most popular purchase; a trend largely driven by their lower cost – 84% had bought a print for £500 and below.
This growth in online art buying is being made possible for a couple of reasons. Firstly, the art market itself is embracing online sales whether it's through online only auction houses like Auctionata and Paddle8, while the traditional players are launching their own online operations such as Sotheby's tie up last year with eBay. Secondly, social media is having a big impact as buyers use sites like Facebook and Instagram to debate, discuss and access online art sales. Interestingly, over a quarter of those surveyed say that social media has an impact on their art buying decisions.
Advantages of buying online
If you're thinking of joining the trend by buying art online, what are the pros and cons? Many of those surveyed say it's the ability to easily search for art and collectibles which gives online sales the edge. Added to that there's the possibility of finding new art and artists, as well as the convenience of buying and bidding online. Not only is buying art online less intimidating than attending an auction in person, but it's also easier to find art in your price range.
Before clicking on that painting or sketch you've set your heart on however, there are some precautions it's worth taking:
Is it authentic? Making sure that the artwork is not a fake is important and the proliferation of online sales can make authenticity harder to ensure. Insisting on a Certificate of Authenticity is important and it should be signed by either the artist, a publisher (in the case of limited editions), a confirmed and established dealer, agent of the artist, or an acknowledged expert on the artist.
Can you trust the seller? More than half of online art buyers said their biggest challenge was linked to trust. If you can view other online buyers' reviews and feedback, that can help create trust and confidence.
Does it matter that you can't physically inspect the artwork? This was a big concern voiced by the majority in the Hiscox report. The development of ultra high resolution zoom facilities and even 3D image-rotation will help alleviate some fears. But can you return a piece you don't like? Three quarters of those surveyed said that a 30-day guarantee was a significant factor in their buying decision. Make sure that your online seller offers something similar.
Is your new piece insured? By taking a few simple precautions there is no reason why an online art sale can't open the door for you to start your own original collection. Of course, don't forget to advise your insurer if you buy an expensive new piece as it might affect your home contents cover (most Hiscox home insurance customers only need to advise Hiscox if they acquire any new items worth £15,000 or more).