What You Need to Know About Second Home Insurance
January 14, 2018
If you're lucky enough to own more than one property, it's likely that each of your assets will serve a slightly different purpose. How you use each property will affect the type of insurance cover you need.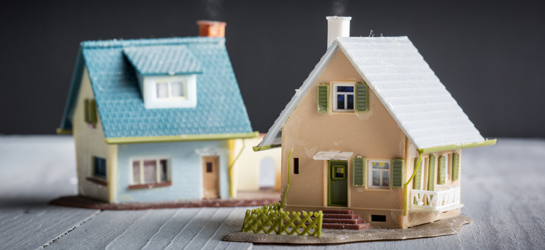 Many people dream of owning a second home. It might be a townhouse in London, for when you want to visit the city. Or a cottage in St Ives, ideal for weekend getaways and hiring out on a short-term basis. But whatever your intention for your second property, it's important to get the right cover.
What is Second Home Insurance?
Second home insurance is cover for people with a second property which they occupy at least once every two weeks.
If you are planning to stay at the property any less than this, holiday home insurance may be a better solution for you. If you're buying a home to rent out to tenants, you should look to take out landlord's insurance, instead.
Why do I need different cover for my second home?
Your second home needs the same protection as your main residence. However, as it's unoccupied for longer periods of time, it is more vulnerable to thieves, squatters and to weather-related damage. A standard home insurance policy might not cover you if something happened.
The average cost of second home insurance will depend on many different factors, such as the location your property and how often, and for how long it is occupied.
Second Home Insurance and family members
It is not uncommon for a property owner to allow a member of their family to call a second home, 'home'. This may be a parent letting the property to a child, or perhaps an individual will buy a home for their own parents to live in during retirement.
Whether or not you charge your family member rent, if you own the property and they live in it – you can be considered their landlord. This means that you do not need second home insurance, but instead, landlord's insurance.
Insuring a second home abroad
If your second home is outside of the UK – for example if you live and work in London during the week and at the weekend return to your second home in Ireland – your insurance package will need to reflect this. Our Second Home Insurance only covers properties in the UK – but if you wish to cover a second home abroad, one of our insurance specialists can tailor a quote specifically to you.
Is Second Home Insurance more expensive?
The more a home is left unoccupied the greater the risks, and this is accounted for in insurance premiums. But by purchasing a second home policy alongside your main home insurance you can streamline your insurance package and pay one premium.
A second home can enrich your life and be a great investment. Protecting your property (and by extension, yourself) will allow you the peace of mind to enjoy your home-away-from-home – whether you're at home, or away.